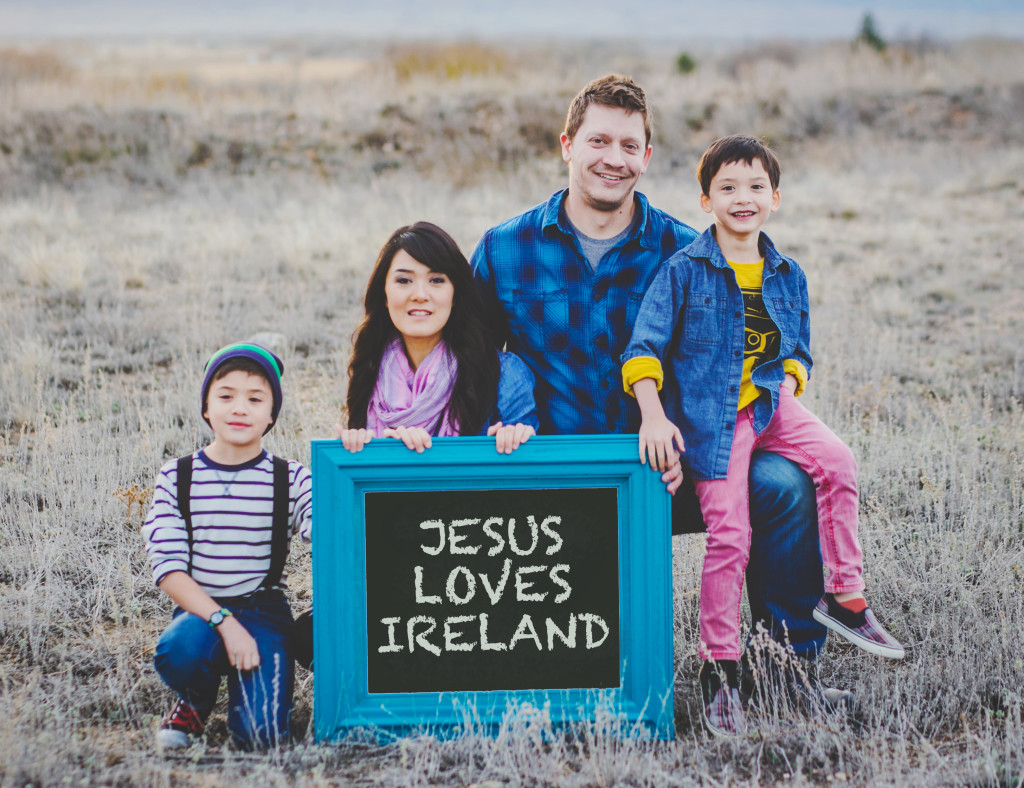 We're the Treus – Branden, Ernie, Silas, and Ethan.  We're a family from Denver, Colorado, called to serve the Lord and the people He loves in Cork, Ireland.  We've always had a passion for children's ministry, to tell kids about God's great love and that He has big plans for their lives.
In May of 2014, the Lord spoke to Ernie about ministry in Ireland. In the midst of difficulty and a long season of discouragement, God's word was surprising but sure. Although Branden's desire has always been for children's ministry, the sudden idea of becoming a missionary and moving to a different country was overwhelming and extreme. For a season, the Lord would withhold His word about Ireland from Branden and teach this couple many things.
After almost a year of seeking the Lord, Branden still hadn't received a clear word. In April, 2015, the couple decided to take a step of faith and see what doors might even be open in the Emerald Isle. That week, they learned about Calvary Cork, a church located in the southern part of Ireland. The church had been praying for years for a young family to come and oversee the minsitry to the children of their growing fellowship. Over the next 6 months, the Treus would begin to build a relationship with Calvary Cork and its leadership. In October of 2015 the Lord would take them there.
For two weeks the Treu family served with Calvary Cork, doing a Holiday Bible Club (VBS), serving in their children's ministry, and enjoying the fellowship of the church. They learned more about the Irish culture, its people, and got the lay of the land. Through Scripture, a series of events, and drawing near to the Lord, God made it clear – He is calling the Treu Family to go back and serve in Ireland full time!
The Treus are now in the process of preparing for the mission field! Branden and Ernie have been asked to serve as the children's ministry overseers for Calvary Cork. They have a heart for ministry to the whole family and for affecting the community in real ways for Jesus! The road ahead is full of unknowns, but there is peace and excitement in knowing that where the Lord leads, He himself will go!
"Be strong and courageous. Do not be terrified; do not be discouraged, for the Lord your God will be with you wherever you go."

– Joshua 1:9