do you ever feel like you see someone everyday and don't get nearly enough time with them?  that's where i was.  i needed a date with the hubster real bad.  things have been pretty crazy around here lately – branden traveling, birthday party prep, lots of treu image photography stuff – just busy.
so the other day, my sweet parents took the boys for a few hours and branden and i went downtown for the afternoon 🙂
hot lunch date at a hole in the wall mexican place called "el camino."
here's his "i'm happy i'm about to eat a taco" face 🙂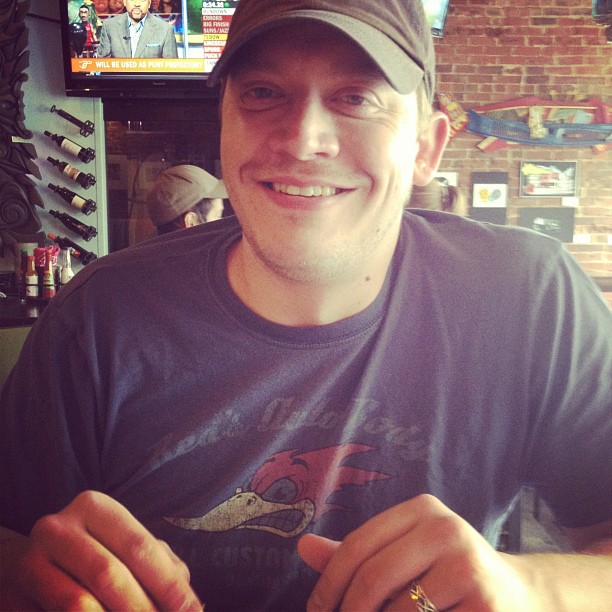 mmm, $1 street tacos!  yum!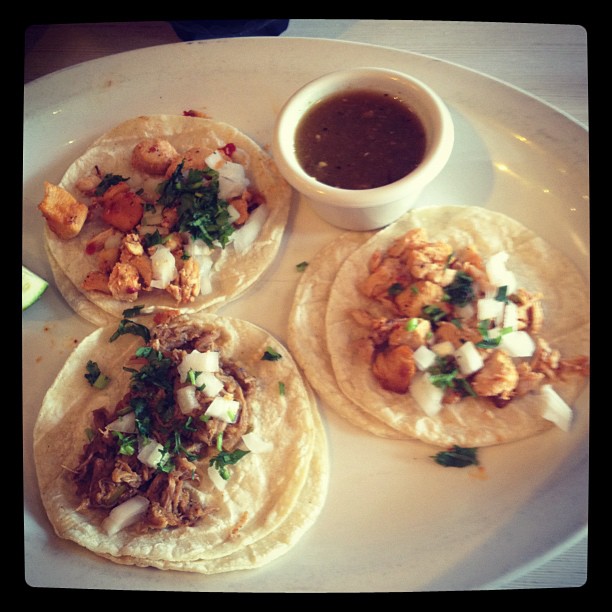 then we walked for a little bit.  i love downtown denver!  there's all these beautiful old homes and buildings that have been turned into boutiques and shops – seriously so cool!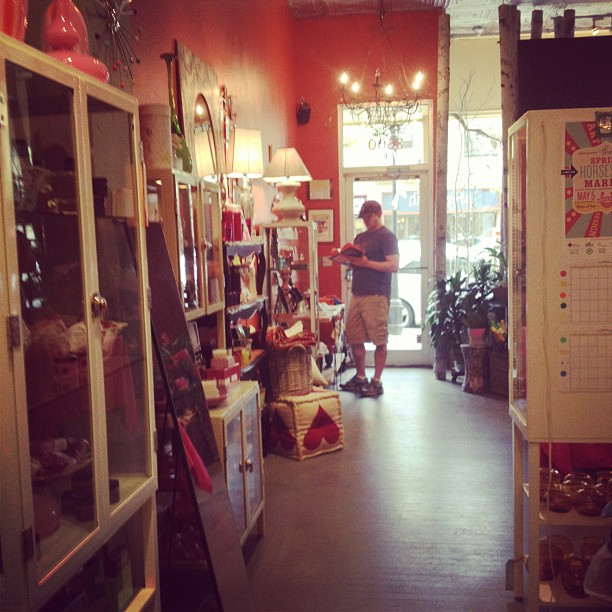 there was an octopus mural i needed to take a picture with!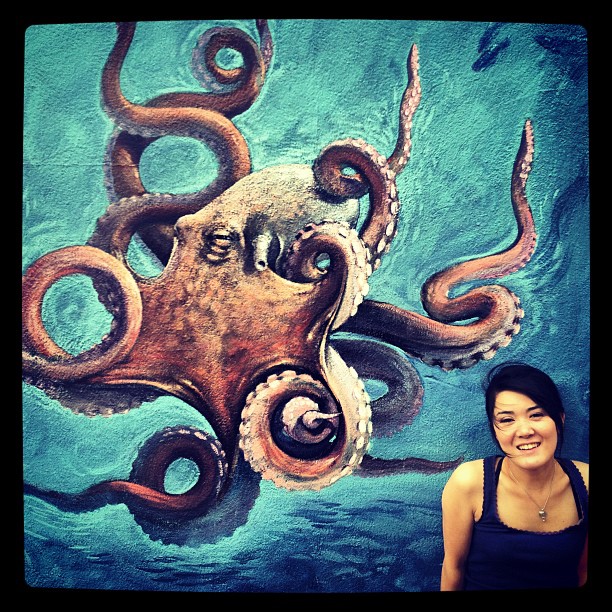 tulips sprouting up in someone's front yard; i love tulips!  they're probably my favorite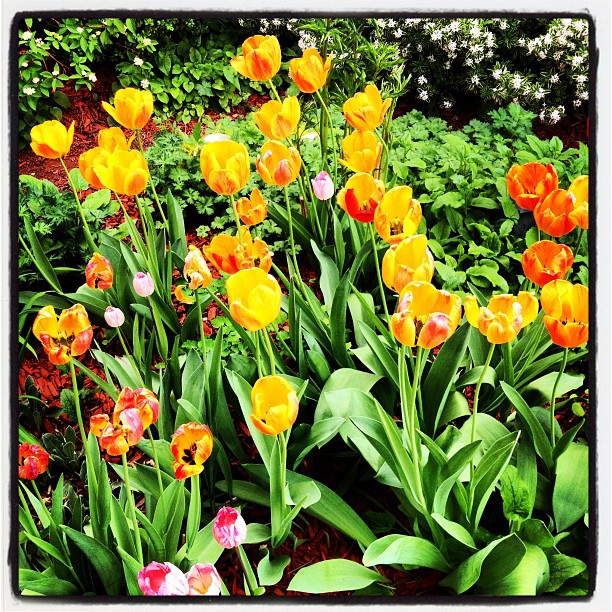 of course we had to take the classic "we're on a date, hold the phone out and take a picture" picture!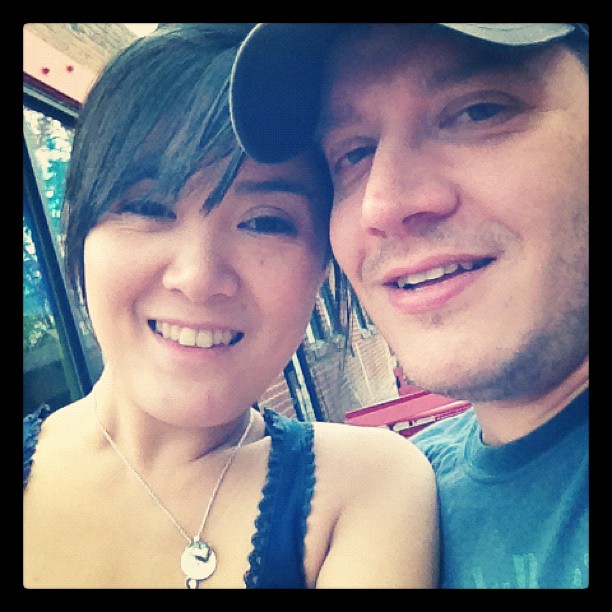 i know life gets crazy, but it's nice to take a minute and hang out with your guy once in a while 🙂