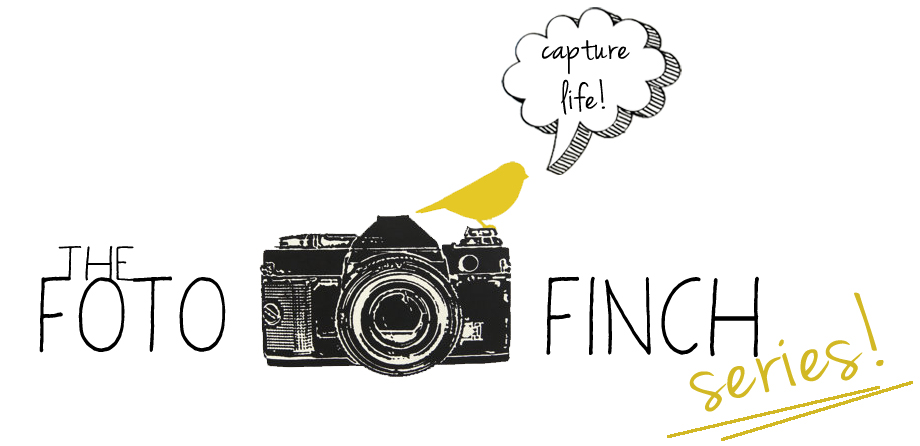 Welcome to the Foto Finch Series!  Here I hope you'll find some inspiration and learn something new to help in your quest to capture your life with amazing photography!  Thanks for stopping by!
Let's talk about framing.  Framing is an element of composition where you use what's around you to "frame" your subject.  You can use buildings, objects, anything – even people!  By framing your subject, you are telling the viewer what (or who) your picture is about.
Take a look at this picture of me and my family.  By using my hubby and I to frame our two boys, we not only created a more interesting image, we also helped tell the story – this is our family, our sweet boys surrounded by the love Branden and I have for each other (awww, how sweet 🙂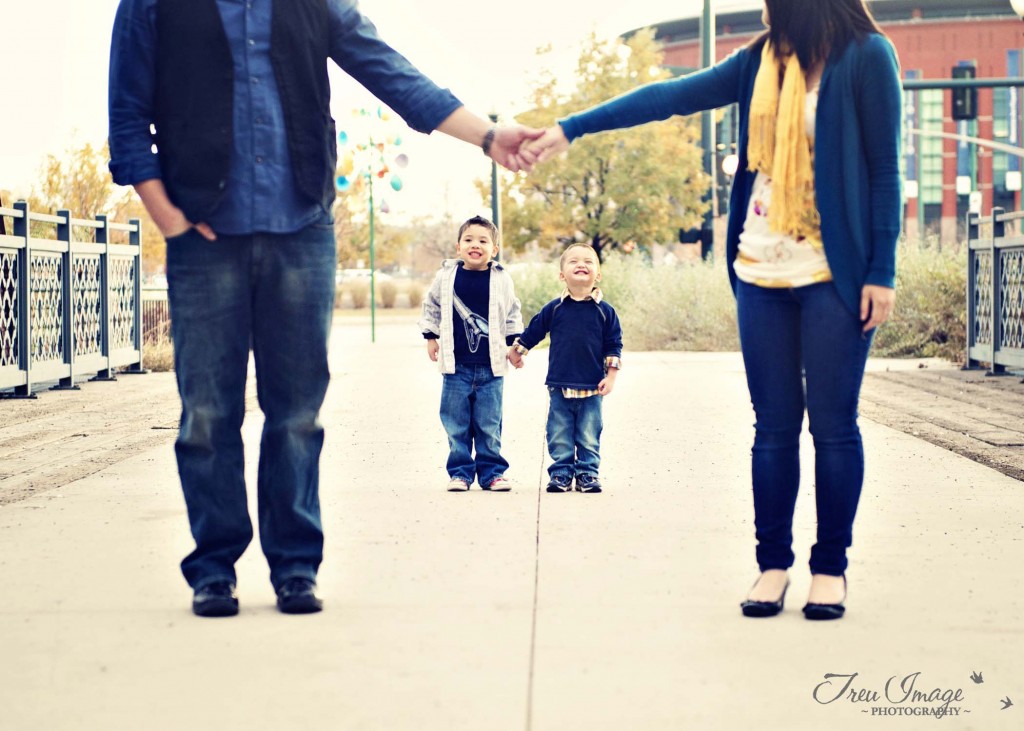 Speaking of which, take a look at the next image.   Can you tell, I love the self timer?   Here I used the door to frame us.  What's great about this picture (other than Branden's adoring gaze 😉 is that we actually used the door as part of the picture!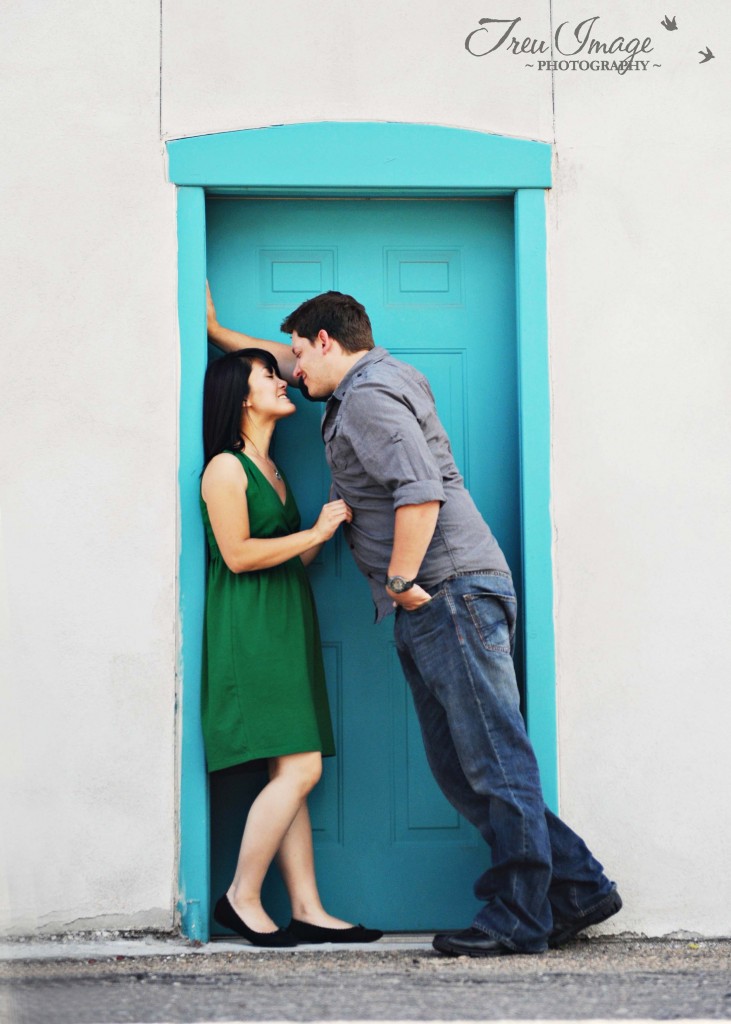 I love this photo of my cousin and his beautiful bride!  This was taken during the communion part of their wedding ceremony.  As the bridesmaids walked by, I waited for a gap between them and used them to frame the couple.  This is a good example of how framing can add context, further telling the story of your image.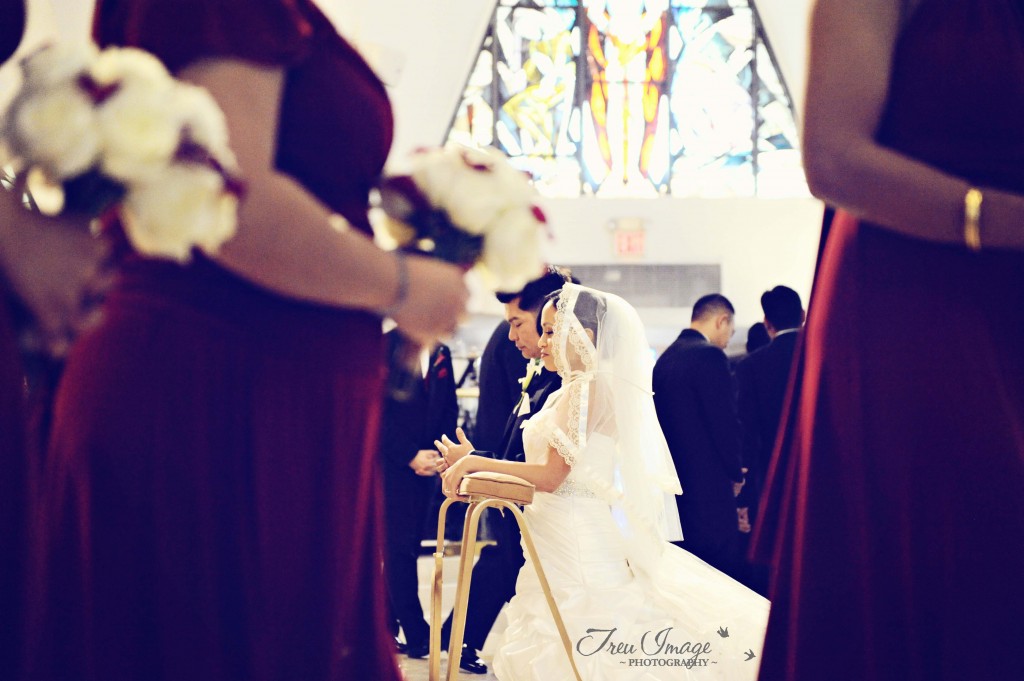 Here's another one of my handsome hubster 🙂  The red color in this garage door became the perfect frame in an otherwise colorless setting.  Look around you, frames can be found in unexpected places!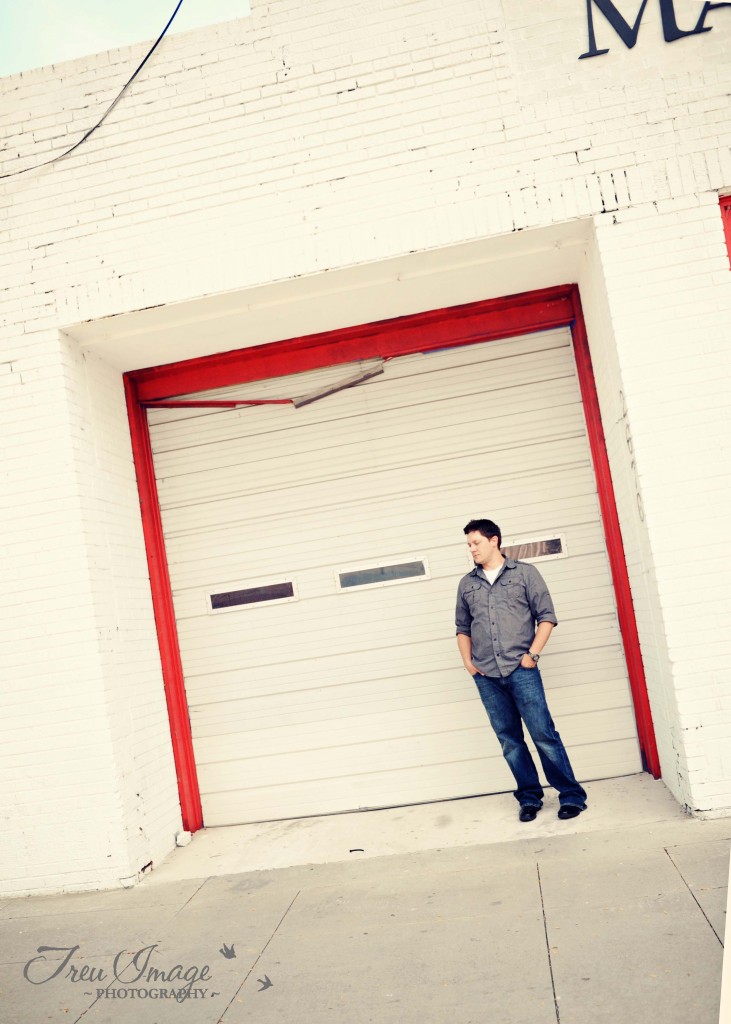 Last one – here I used another door to frame the subject.  Notice how the "frame" doesn't have to go all the way around her.  The door cuts through the picture in a way that tells the viewer, "Look between the lines.  This is what the picture is about."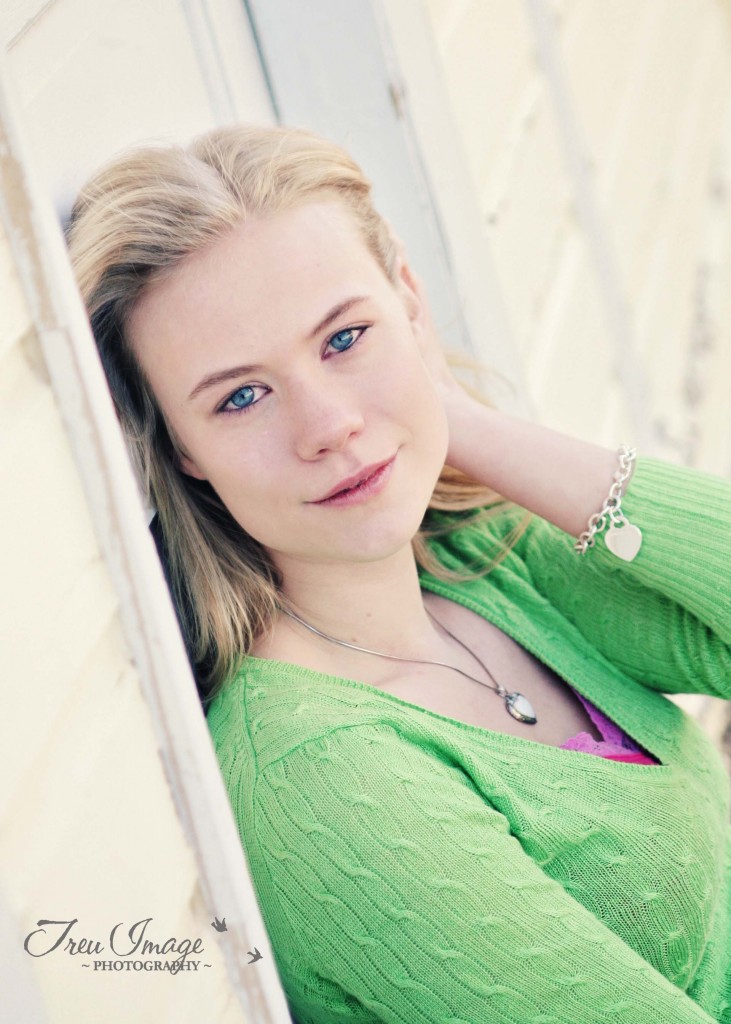 Use pieces of your surroundings to "frame" your subject and make your images more interesting, add focus, and to help tell your picture's story.
Click on the link below to download your "Framing" reference card.  As you follow the Foto Finch Series, you can download and print these to stash in your camera bag or put them on your mobile device for easy, portable referencing!

Get your camera out this week and explore your surroundings.  Look for ways to "frame" your subject.  Then share your pictures!  I promise people want to see them!  And don't forget about us!  Post them on Treu Image Photography's facebook page – (don't forget to tag yourself!) – give everyone a chance to see what you're shooting and leave you a little love in the comments section – I promise I will!
Come back for a new Foto Finch post and capture your days with amazing photography!
Until next time – look for those frames!