~  day 9  ~
Homeschooling 🙂  This is our second year.  A few days before we started the school year, the Lord gave me these verses in 1 Corinthians 13:1-3 which says, "If I speak in the tongues of men and angels, but have not love, I am only a resounding gong or a clanging cymbal.  If I have the gift of prophecy and can fathom all mysteries and all knowledge, and if I have a faith that can move mountains, but have not love, I am nothing.  If I give all I posses to the poor and give my body to the flames, but have not love, I gain nothing."
The rest of the chapter talks about what love is, that it is patient and kind, that it doesn't get angry easily, and so many more attributes.  You can read it here.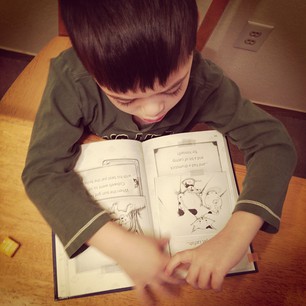 When the Lord told us to homeschool, I wasn't really on board.  Still, He made it clear that this is His plan for us (at least for right now) and after I said "yes," the Lord totally changed my heart about it.  Still, there are days (like every mom has 🙂 where I feel like throwing in the towel and dropping my kids off at the nearest elementary school.  Just being real here :/
At first, I didn't really understand why the Lord had given me those verses.  What were they for?  Then school started, and I quickly found out.  You should know that I truly do love schooling the boys at home 🙂  I can see, especially this year, the advantage there is to being able to give them one on one attention in their education.  We can go at our own pace, addressing their individual needs, which has been great for us.  It's also just a blessing (even on rough days) to have them at home with me 🙂  I think about being away from Silas for the majority of the day and it kinda bums me out!  I'm glad for this time to teach them, reading, math, and so much more.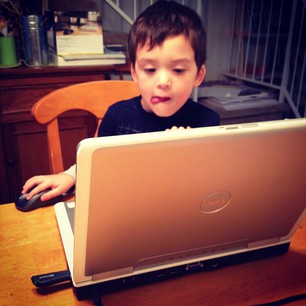 Anyways, like I was saying, I didn't understand why the Lord had given me those verses.  Then school started.  Making a five year old sit and do school for two or three hours after having a long freedom filled summer break was, well…let's just say challenging.  The boys were unmotivated and whiny.  I, of course, quickly put on my "teacher" hat and cracked down on their misbehaving.  You can imagine how that went 🙁
At one point, about a week and a half in, I remember yelling, "How about you do your best and Mommy won't yell at you!"  Yeah, not my best work.
Then the Lord reminded me of those verses.  He showed me that yes, we are obeying Him right now.  Yes, this is good for my kids' educations.  Yes, my kids need to learn to sit still and follow directions.  But (love it when there's a "but") if I get stuck on that and forget to show them love, the kind of love the Father has towards me (remember "patient and kind and not easily angered"?) then I might as well not keep them at home at all.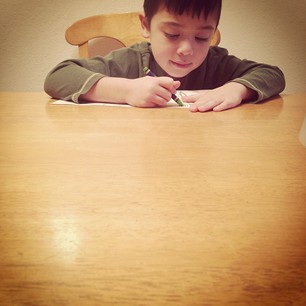 That was a sort of kick in the pants (and a big heart check!)  He was totally right.  The only thing my kids were learning at that point was that school is no fun and Mommy is mean :/  Needless to say, after some prayer (and a few conversations with other, more experienced homeschoolers), we made some changes – mostly to my perspective and attitude!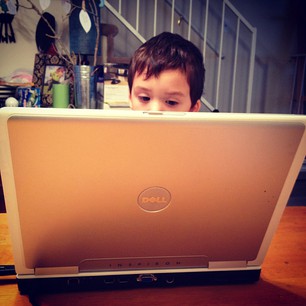 So, today I am thankful.  Not just for homeschooling (because we really do enjoy it most days 🙂 but also that in all things, the Lord is patiently teaching us who He is and how to be like Him.  I want my kids to do well in school, but even more, I hope my kids learn (during school and all other times) that Jesus loves them, that they are a treasure to Him, that He's gracious, and that we can learn and live according to His Word.  I'm thankful for the opportunity to learn that with them.