So things have been BUSY!! but I wanted to take a minute and brag on my man 🙂  Last week Branden made his theatrical debut!  Well, that's only partly true I guess.  He's been doing puppetry, emceeing and a lot of other various performing for his entire adult life, but this was his first time acting in a play!  He and another actor (a guy named Ryan, who we've been friends with for years!) performed Charles Dicken's A Christmas Carol, with a twist!  The entire play takes place in a 1940's radio station where the men (Ryan who plays a voice actor) and Branden (playing a custodian) are forced to do the entire radio play by themselves.  Between the two men, there are a couple dozen voices and a ton of sound effects to do!
Both Branden and Ryan have done voice over acting in real life, and it was awesome to see them combine this skill with the additional character they were playing on stage!  They both did awesome!
I got to take the promo pictures for the production which was pretty sweet!  The play ran this past weekend and will again this coming weekend (December 20-22) as well.  If you're local, you should come see it!  You can find showtimes and ticket info at goodnessgracious.org.  You won't be disappointed, I promise!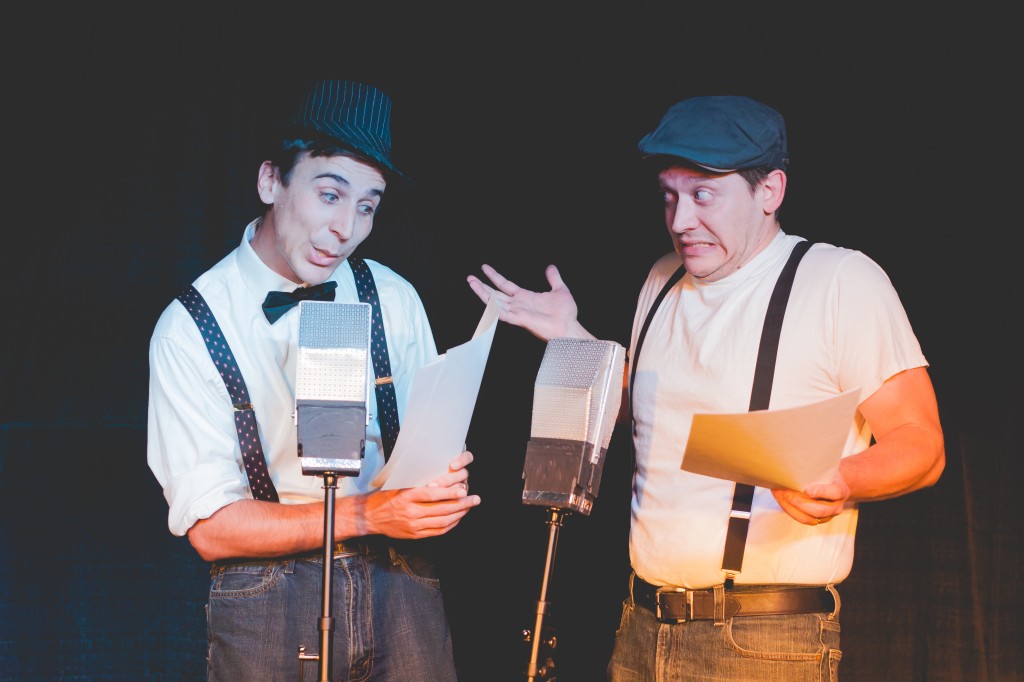 Love these guys!