Hi Everyone!  It's been a really full summer season around here!  In the last few weeks, we've gotten to host our first missions team and hold our first outreach Holiday Bible Club (aka VBS).  We're learning so much, and it's been really cool to see how the Lord is using our church and children's ministry and others who would partner with us for the work of the Gospel in Cork!  Click on the image below to see a highlight video from our Holiday Bible Club: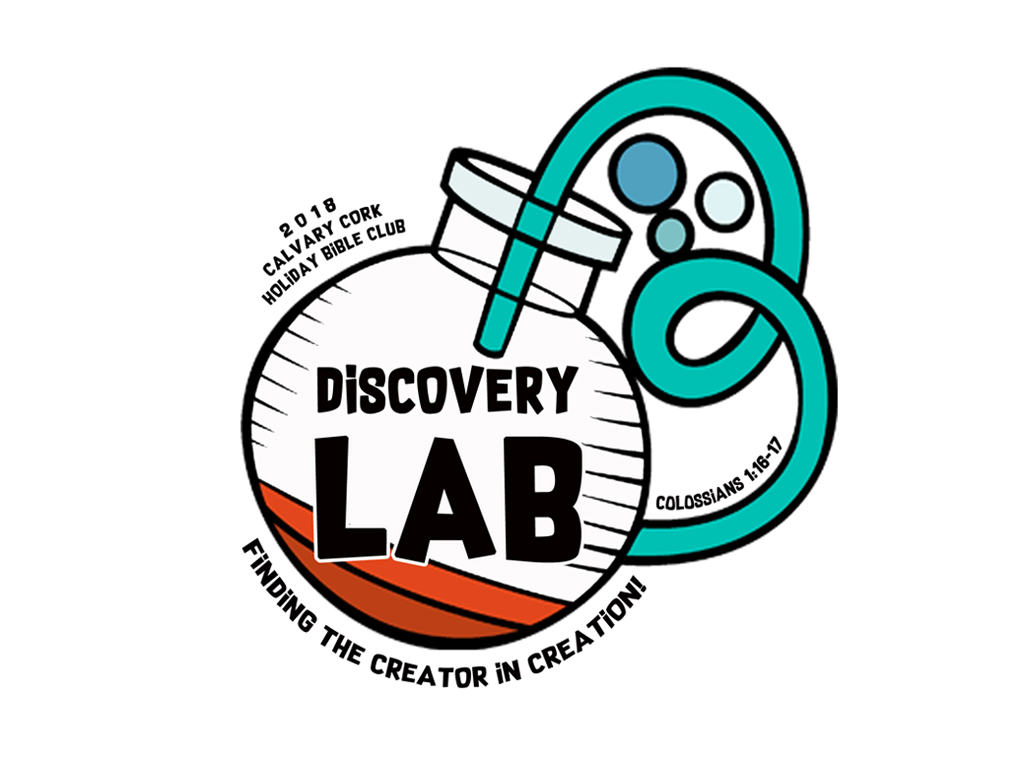 We had over 60 kids come to Holiday Bible Club this year – with about a third of them not previously associated with our church.  A few weeks before the event, I was chatting with a friend of mine from church, about just being authentic and Christlike to those around us, showing non-believers that Christians aren't crazy and that Jesus is kind.  She is an amazing example of this and had invited a few of her neighbors (all non-believers) to the club.  Because of her family's relationship with them, three neighborhood families brought their kids!
Some of the kids had unanswered questions about God and the Bible.  They came, heard the Gospel, got to play games, sing songs, make crafts, do activities, and ask real questions.  In the end, two of the girls, along with my friend's own daughter, prayed to receive salvation!  All the work, organization, prayer, and preparation (both on our end and the team that came and served so well!) – seeing those girls (and about a dozen other kids who prayed as well!) come to the Lord – it was all worth it!  The greatest joy!
Sitting in the car, chatting with my friend weeks before, we talked about how the kids she invited from the neighborhood had likely never been to a Christian church service before, maybe never had the opportunity to truly hear the message of salvation.  And they'd be coming, with their questions and excitement for an event, and they'd hear the Gospel.
I'm more aware now than ever before, that the real, soul-saving work is done by the Lord.  Only He apprehends hearts, calls even the youngest child to Himself, brings us from death to life.  But He gives us a part too, if we're willing.  Our part is to point to Jesus, to live authentic, Christ-centered lives each day, to combat any misconceptions about God by living in and walking out His love in real ways.  And to serve, to work hard and be spent, to participate in what the Lord is doing in the community He's placed us in, to help make a space where people can hear the Good News, to meet Jesus, and to invite them to come.
We're so grateful – that the Lord would include us, allow us be a part of what He's doing here in Cork.  And we're incredibly thankful for our church, and for others that would link arms and serve the Lord and His people here.
As we close out the summer, please pray with us about:
All the kids who came to HBC and the families they represent.  They learned that God is the Great Creator, that He is capable of taking care of them, and that He cares greatly for each one of them.  Pray that these truths would go down deep, continued to be watered, and that we'd see many more come to the Lord in faith!
The more than a dozen kids who prayed to receive Christ on the last day of HBC!  That their faith and realization of God's love would grow!
For Calvary Cork and all that the Lord is doing in this city.
For Calvary Aurora, that the Lord would bless them greatly for the team and support that they sent!  That those who came would take hold of all that the Lord has for them, and that God would bless them for serving the children and families of Ireland.
For us personally as we get ready to begin the new school year and season of ministry here.  Along with children's ministry, Branden and I have felt a burden for the growing population of teens in our church.  In September, we'll begin overseeing a youth ministry for the young people in our fellowship and any friends they might bring along!
…………………………………………………..
A couple other things to note:
Our Holiday Bible Club t-shirts were provided at great discount by Zazzle.com!  The quality was great and, although there was a little hiccup in the shipping, they worked with expediency to take care of it and get us our shirts in time for the event!  Thanks so much Zazzle!
The theme for our Holiday Bible Club this year was the Discovery Lab – Finding the Creator in Creation!  It's an apologetics look at creation and functioned somewhat like a three day science camp.  We are very excited to say that we wrote it ourselves and that we are working to make it available for others to use!  Stay tuned for updates if you're looking for a VBS or multiple day kids event to do!
…………………………………………………
As you pray, if you feel led to give to he ministry here financially, you can do so by clicking on "Support Us" at the top of this page.  Then scroll down and follow the prompts to give one time or set up monthly, recurring support.  You can also give by check made out to Small World Big God (our non-profit) and mail to PO Box 305, Deer Trail, CO 80105.  All donations are tax deductible and go to support our family's living and ministry costs here.
Thank you for praying, for reading and being a part of what God is doing in Cork, Ireland!  God is up to big things, and we're grateful for the church worldwide who would partner in this work!