The Letter "J" & Pies in a Jar Tutorial!
It's been a little while since I've posted last.  Seems to be what happens when life gets busy around here 🙂  There has been a lot going on – homeschooling, ministry (more to share there :), photography, and of course the never ending pile of laundry!
Anywho, I wanted to do some catch up on our homeschooling venture.  Here's what we did for the letter "J" including a sweet tutorial on making some pies in a jar!
Okay, first some schoolwork…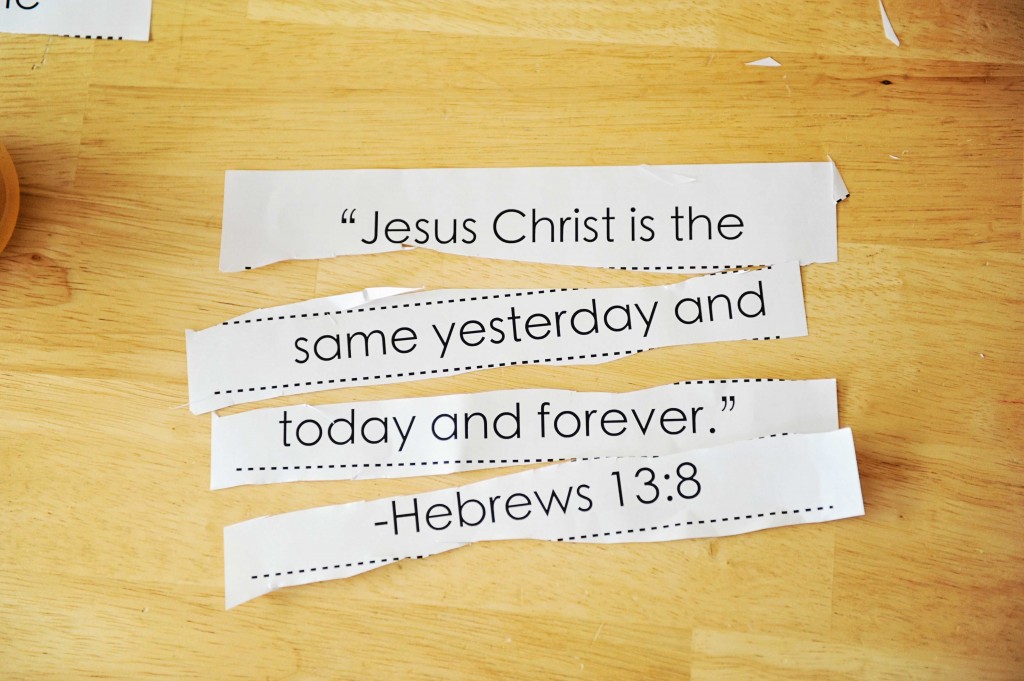 Such an awesome verse…the Lord is constant and faithful!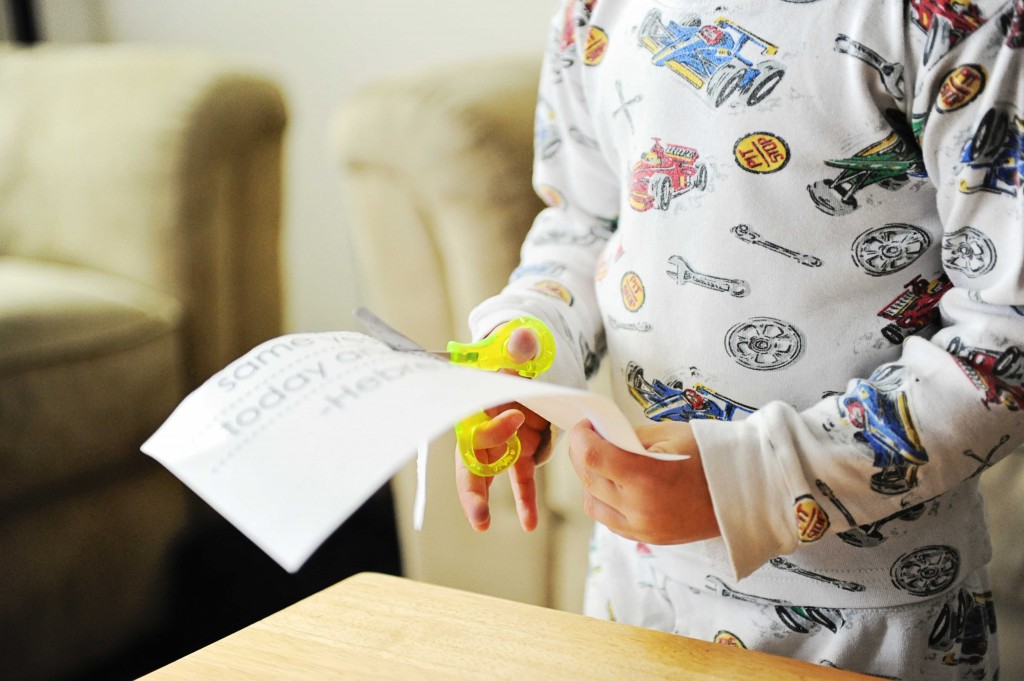 Schoolwork with sippy cups 🙂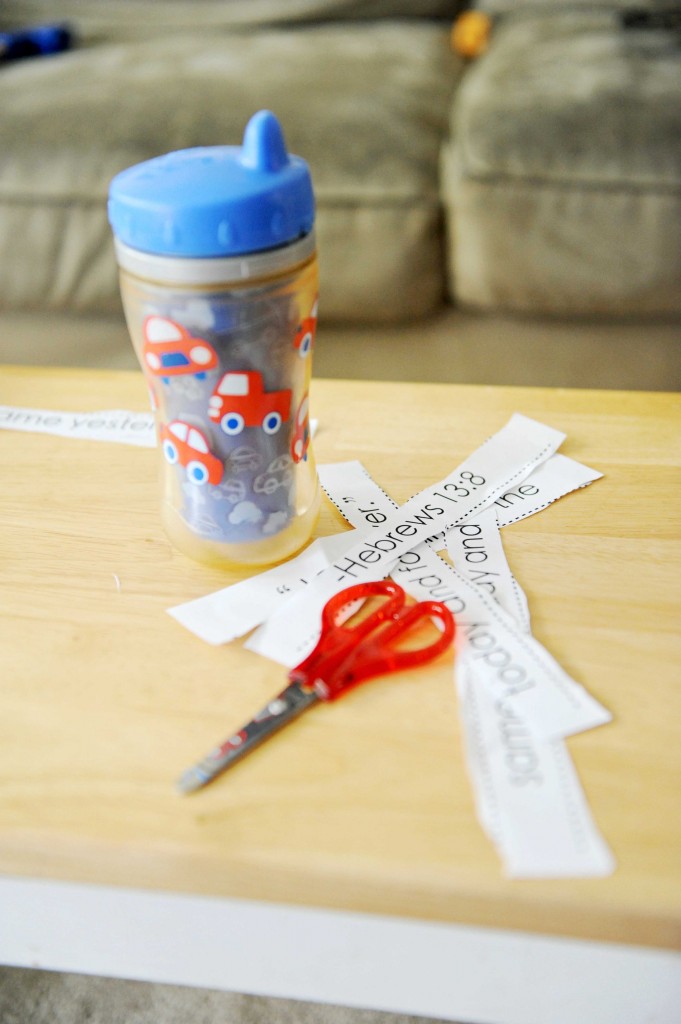 Some handwriting practice.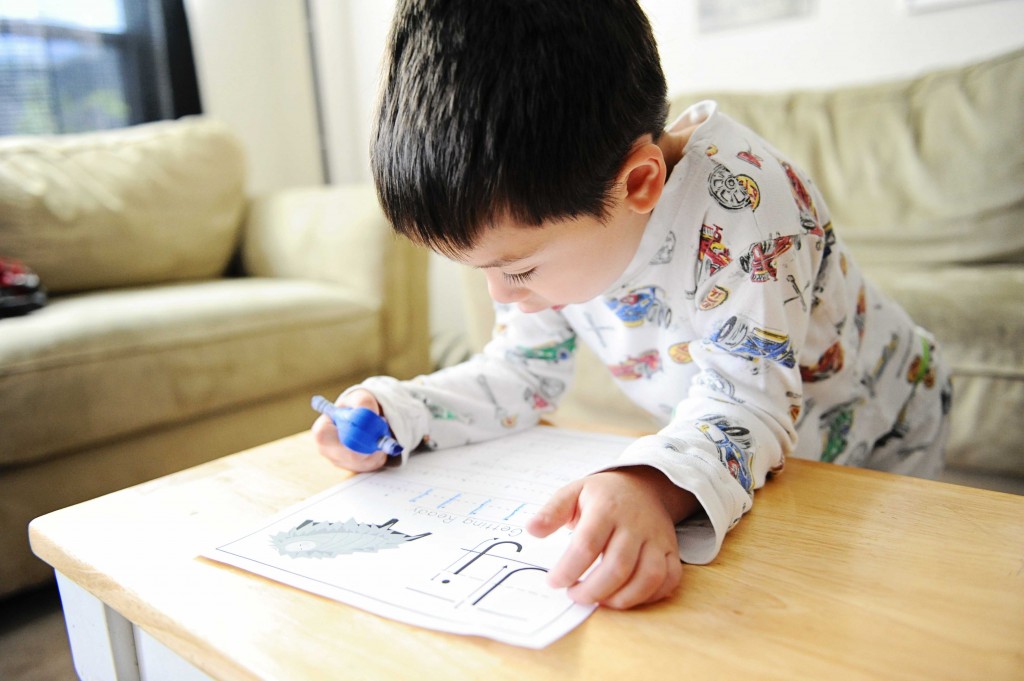 Silas started doing some puzzles, super simple and related to the letter we're studying.  They are part of Erica's curriculum which we love 🙂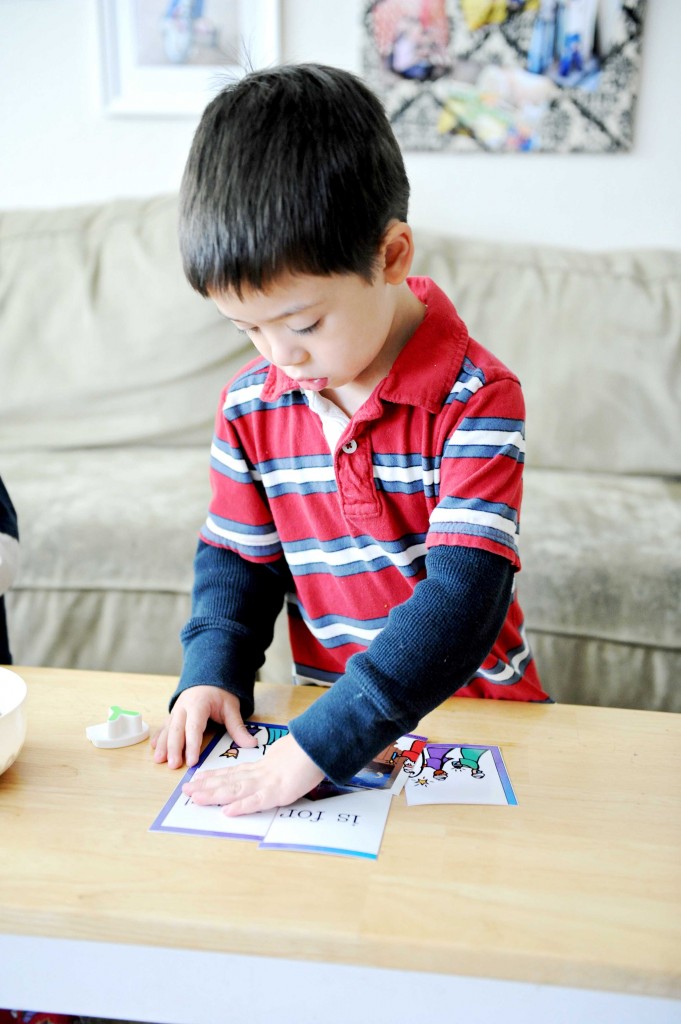 He' gets very excited when he completes them!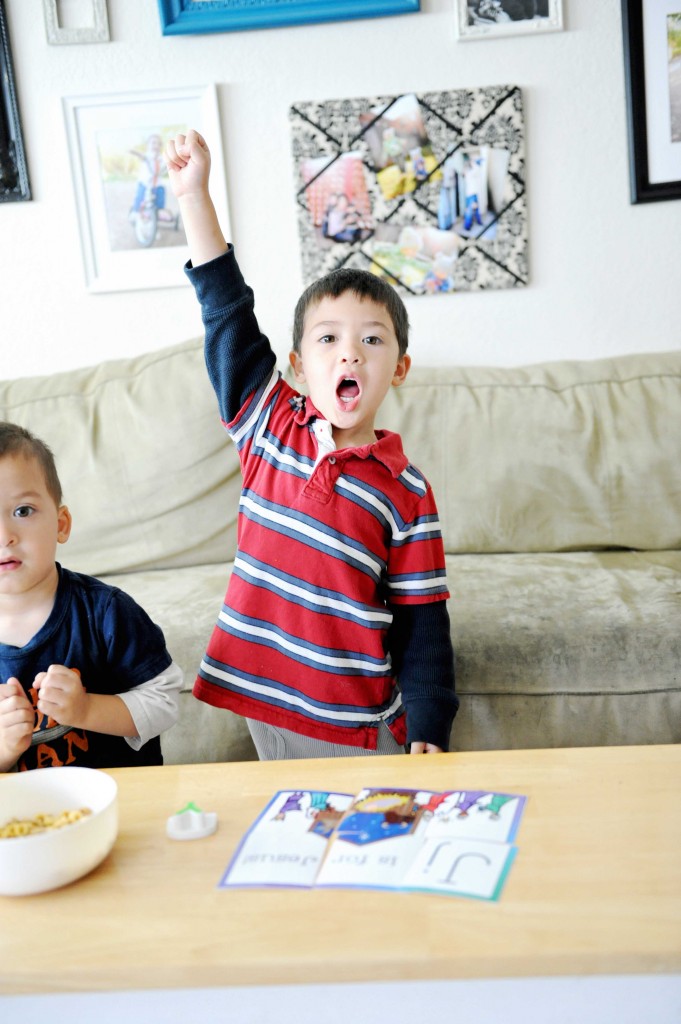 Ethan is a boy after my own stomach heart.  He loves all things food 🙂
Okay, now for those pies in a jar!  Mine were blueberry with crumble topping, but you can use any pie recipe you love.
No supply picture, but here's what you'll need:
Half pint canning jars (I got mine from Walmart, but they're everywhere)
Pie dough – enough for a 9 inch pie (store bought or homemade.  I don't mind taking some help from the store 🙂
3 cups fresh or frozen blueberries
3/4 + 1/2 cup white sugar, divided
1/4 + 1/2 cup flour, divided
1/4 cup butter
Okay, here are my canning jars after being washed with soap and water.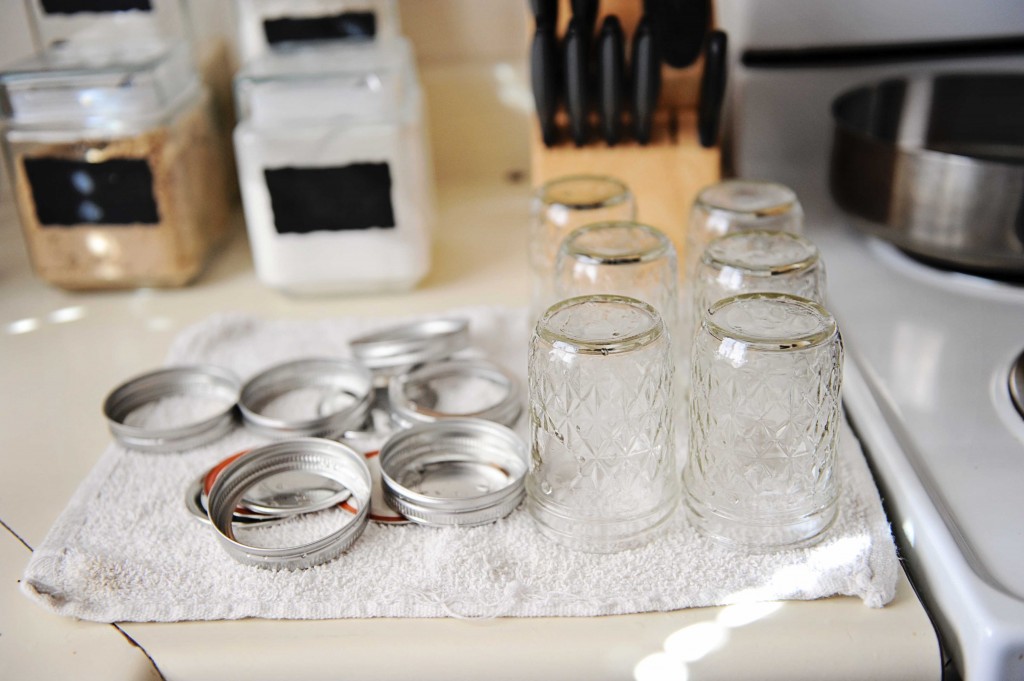 Get pie dough to room temperature and unroll.  If you're making your own, you don't have to roll it as you'll just be pressing it into the sides of the jar.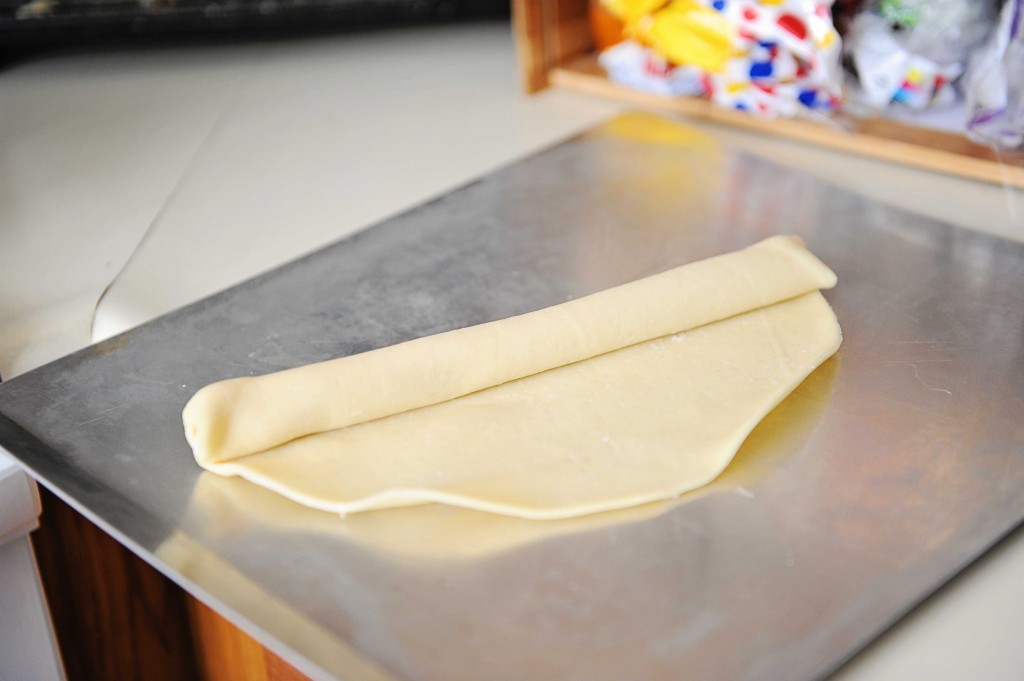 Press into bottom and sides of the jars.  One 9 inch crust made 5 pies in a jar for us.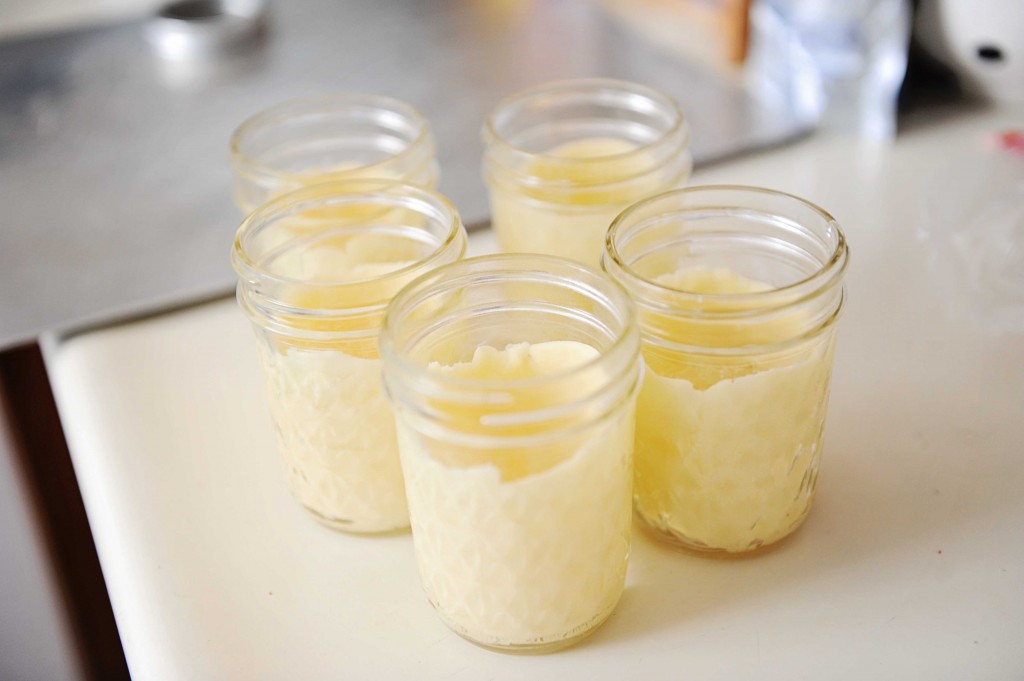 Alrighty, mix together blueberries, 3/4 cup white sugar, and 1/4 cup flour.
Divide blueberry mixture between jars.  We filled them to the top of the crust, about 3/4 of the way up on each jar.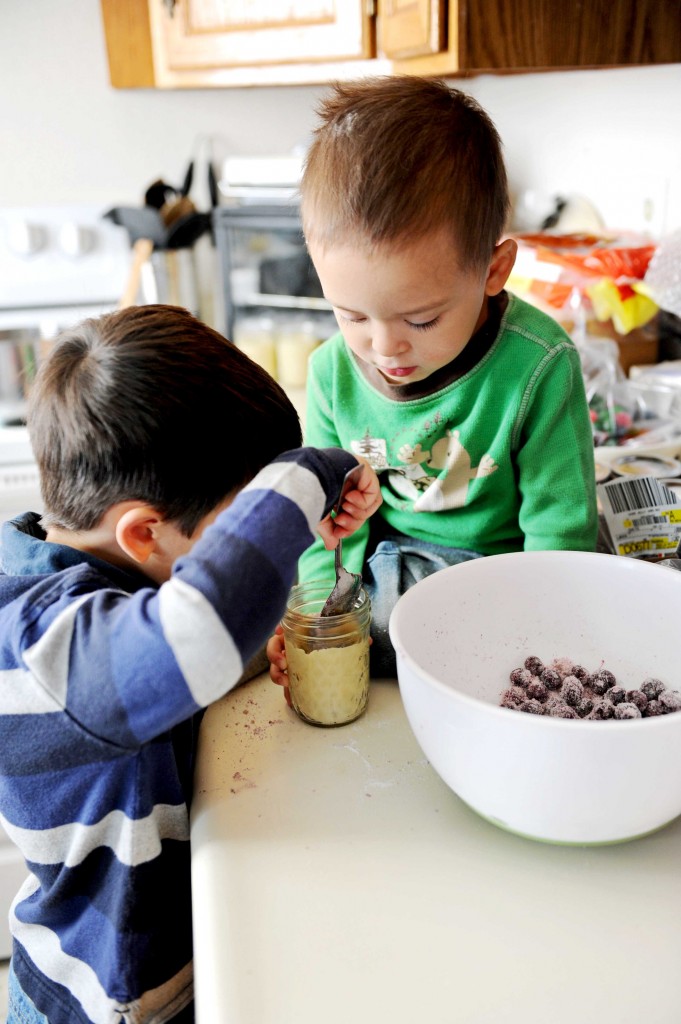 Aren't they pretty 🙂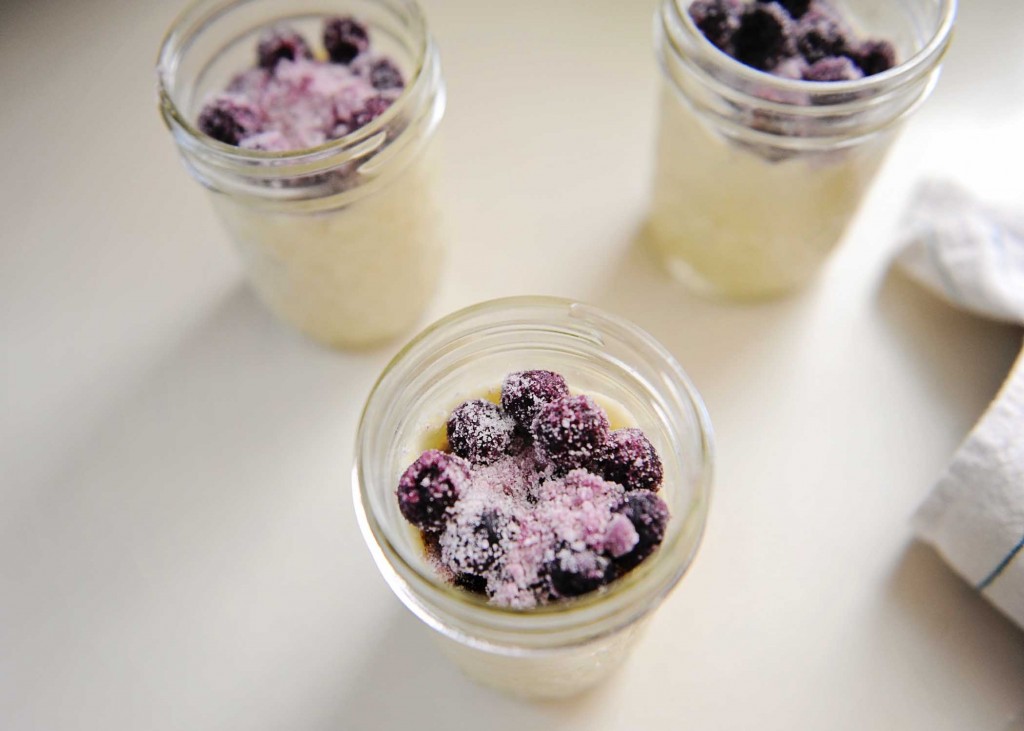 The boys begged and begged to eat some blueberries.  We had just enough for the recipe, but managed to spare a few.  Here's them cleaning the bowl.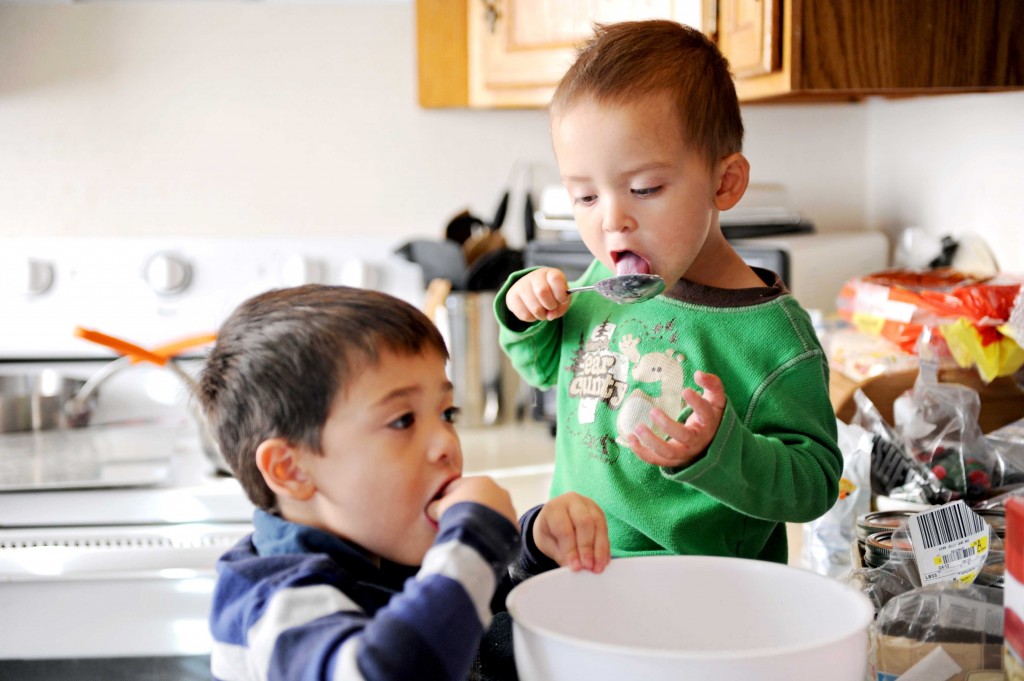 They got a little excited 🙂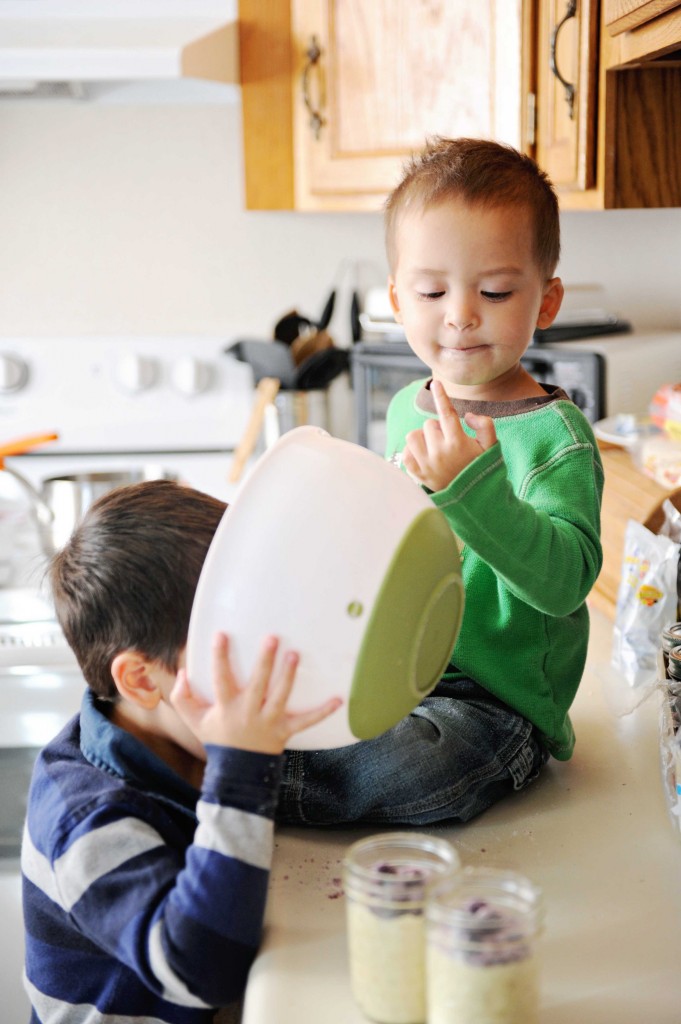 Now that you've got your jars filled, it's time to make the crumble topping.  You can add another layer of crust if you'd like, just make sure to cut slits in it.  You could even make cute little designs!  I love crumble topping because it adds a little crunch!
To make it, combine a 1/2 cup sugar and a 1/2 cup flour in a bowl.  Cut in 1/4 cup butter (not melted).  Sprinkle mixture over filled jars.
You can bake them right away, or freeze them like we did.  Just replace the lids and place them in the freezer…right above the fish sticks 🙂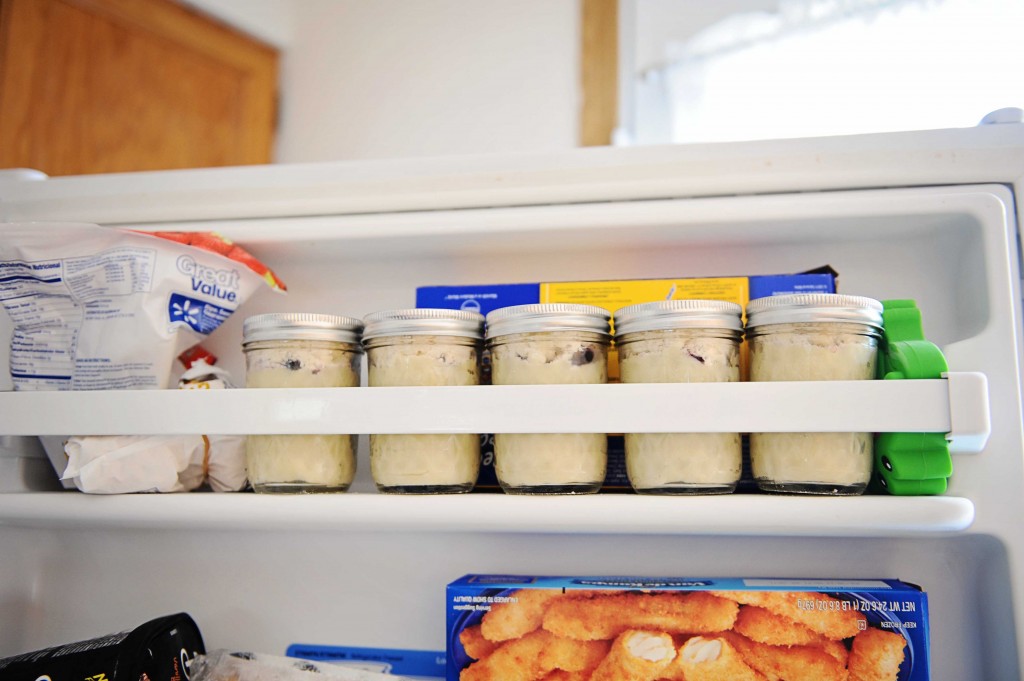 Okay, baking instructions:  These can go from freezer to oven.  They will not explode since they are canning jars, but if you're nervous (I kinda was), let them heat up with the oven.  Place the open jars on a baking sheet on the middle rack.  Remember to take the lids off first!
Set the oven to 375 and bake, once oven is completely preheated, for 50-60 minutes or until filling is hot and bubbly.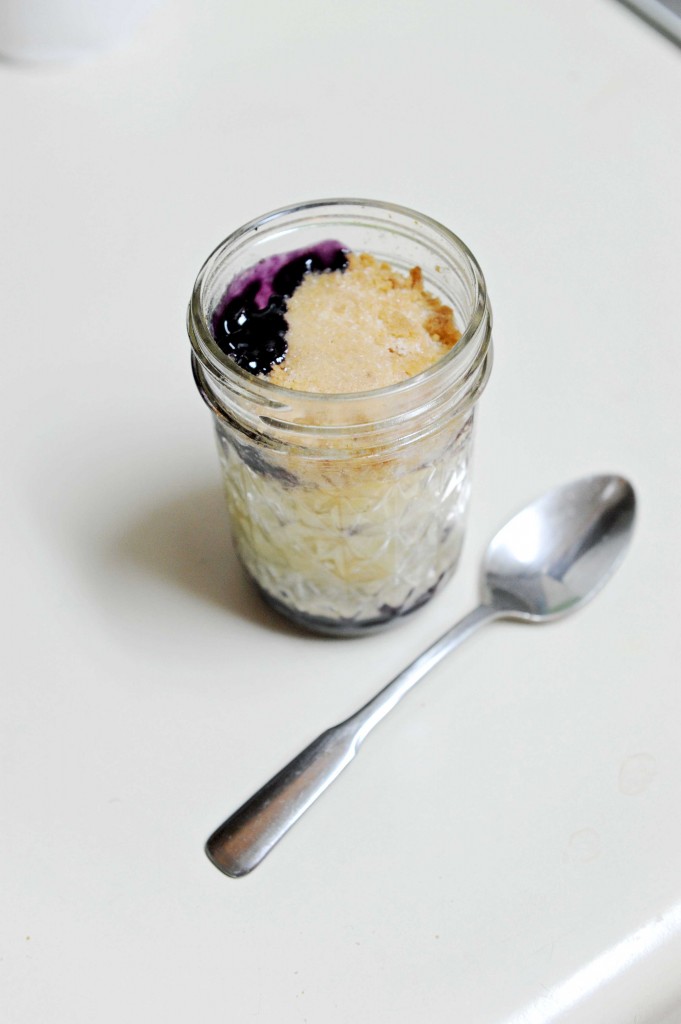 Let them cool a little, then enjoy right out of the jar!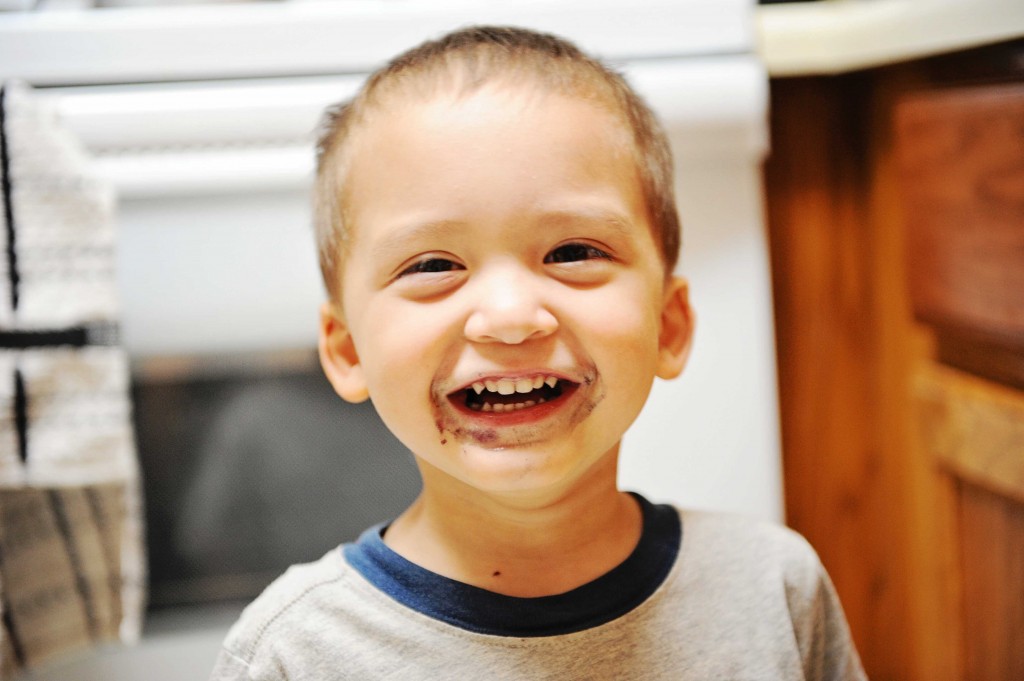 This is how happy we get around here over pie 🙂  These make a great single serving treat, or as a thoughtful (and yummy) gift when you group 3 or 4 or 10 together!  Seriously, if anyone wants to make me some of these, I will do my happy pie dance!  That's right, I have a dance just for pie!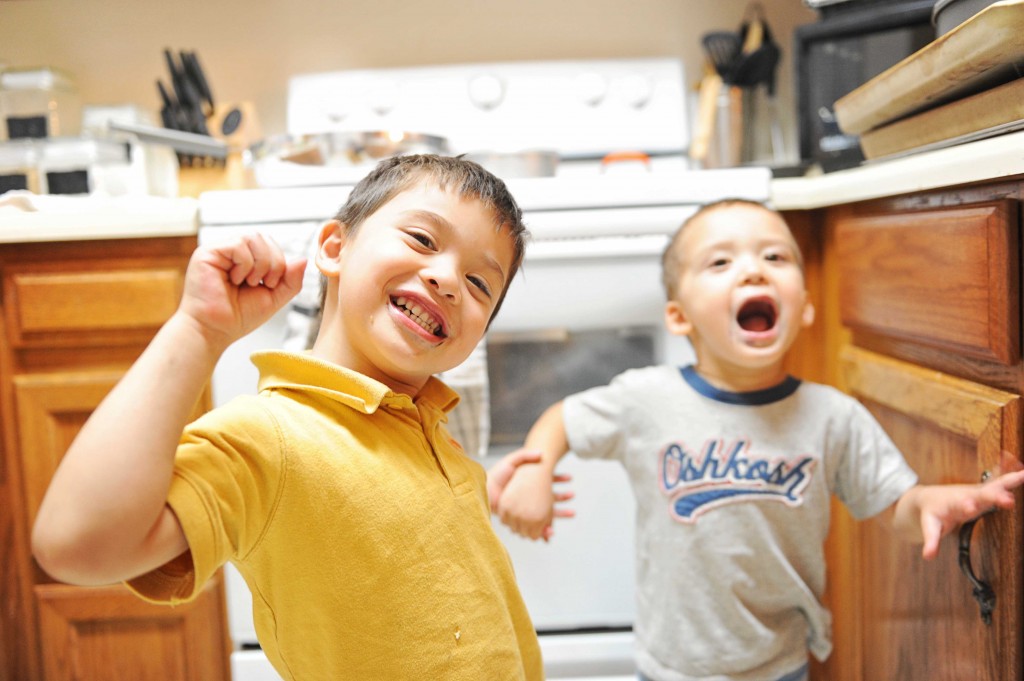 Okay folks, until next time!  Enjoy some pie!