So this post has been a long time coming; Silas' 4th birthday was in September 🙂  I took these images of him maybe a month and a half ago and wanted to share them with you!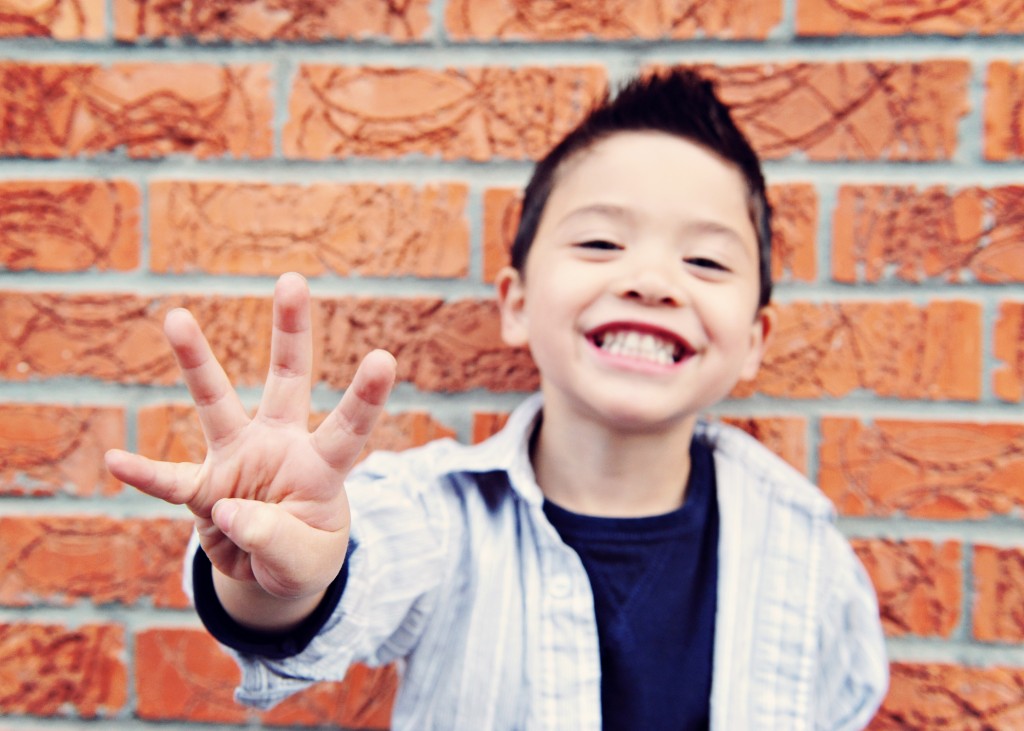 Silas' "on command" laugh looks pretty much like his real laugh 🙂  I'm grateful that he's finally at the age where getting him to be happy in front of the camera isn't so hard!  This is really him right now!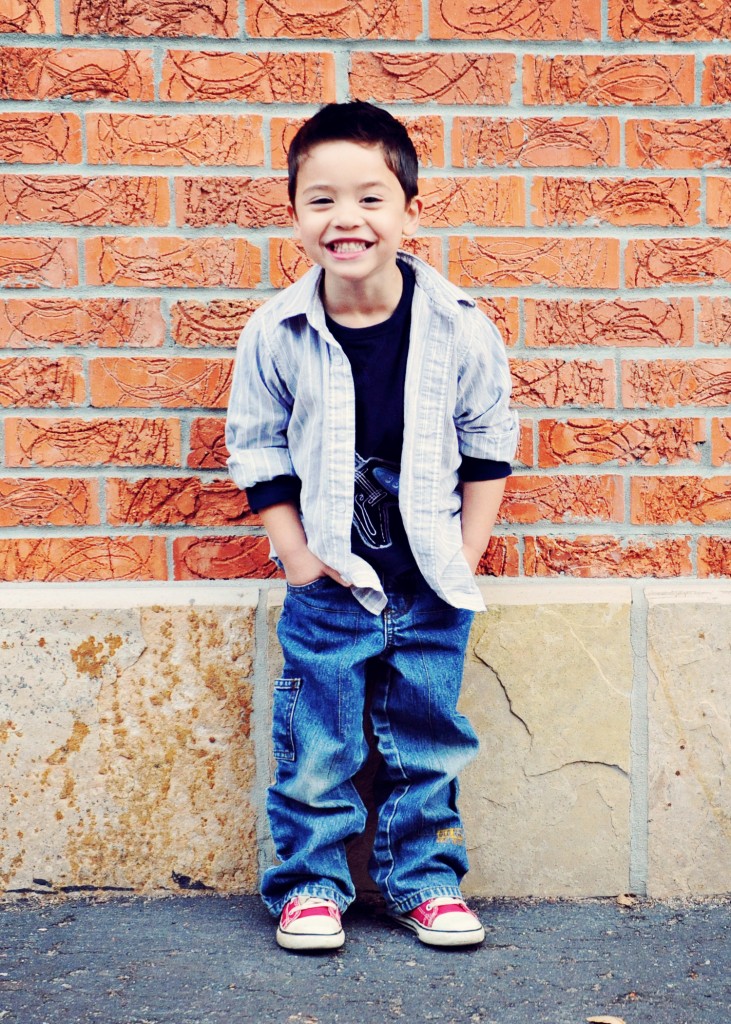 I thought I'd bring along a few of his favorite things.  I got these vintage suitcases a couple months ago off of craigslist.  I love me a good deal!!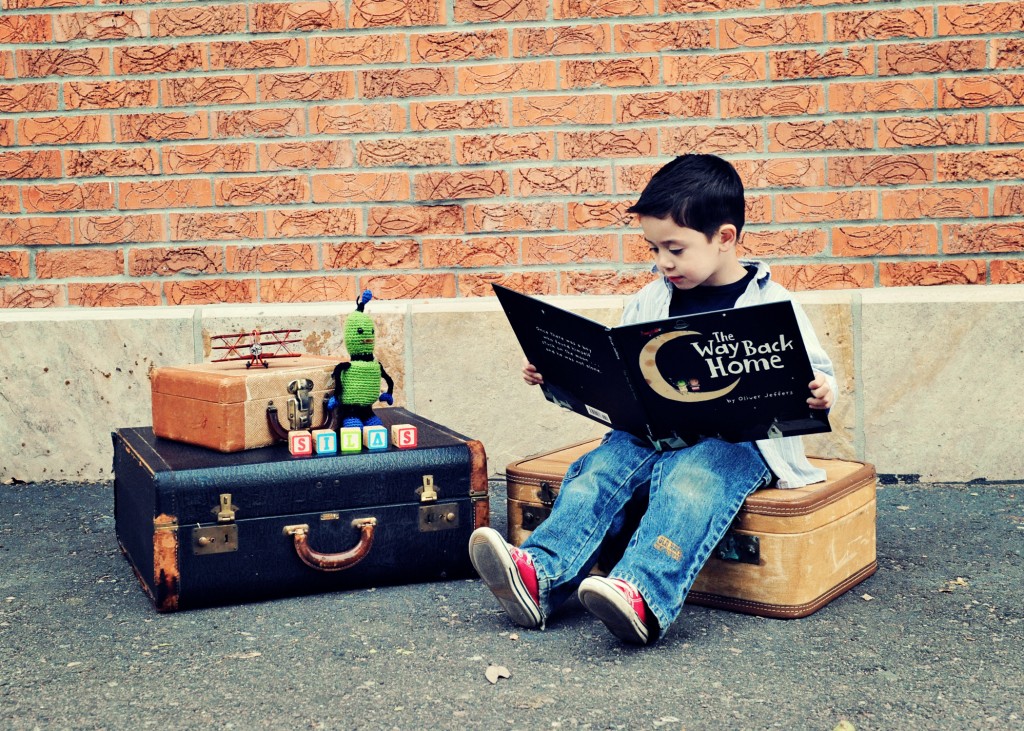 This has been Silas' favorite book for a while now.  It's called "The Way Back Home" by Oliver Jeffers.  It's a super cute story about how a boy and a martian help each other out after both being stranded on the moon.  Highly recommended by the Treu family 🙂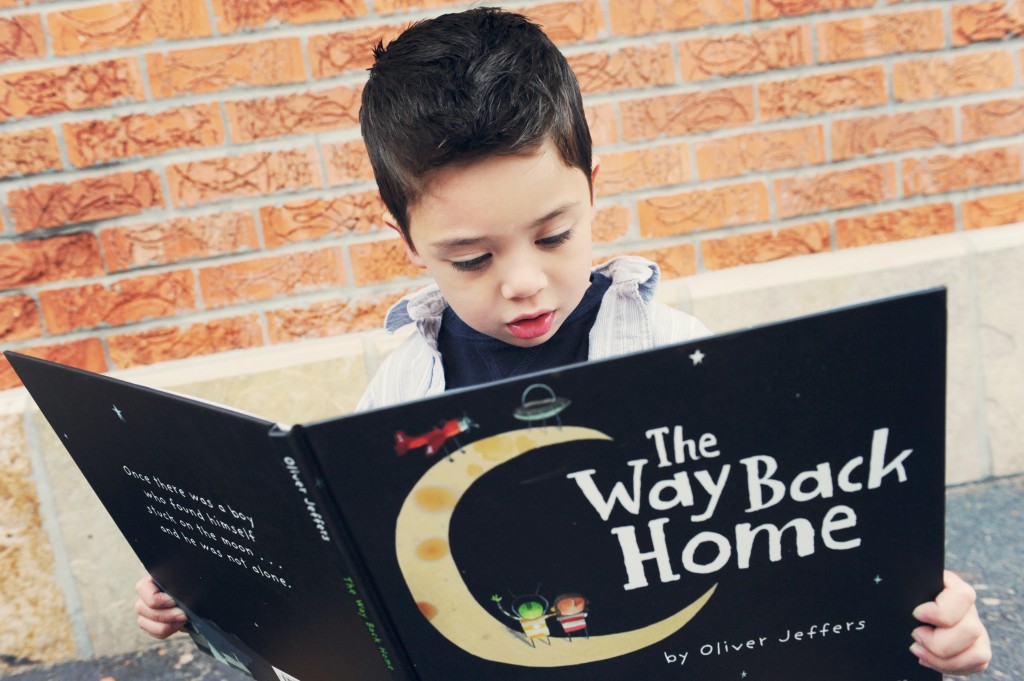 Other things pictured are a vintage looking airplane (what little boy doesn't love airplanes?) and a wonky looking stuffed robot that I crocheted for him a couple of years ago.  He sleeps with Zoobie every night 🙂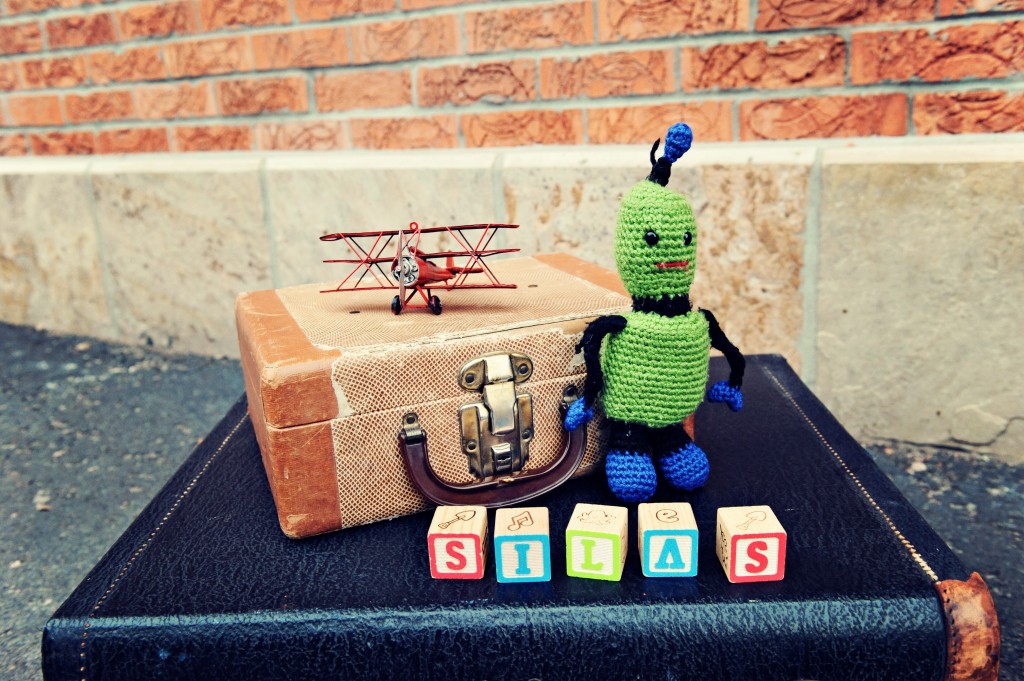 Branden made this sword for Silas for his birthday.  (I know, I'm married to an amazing wood worker!)  He tells Silas that he is his knight, a protector and peacemaker – good training for becoming the kind of man we pray he grows up to be!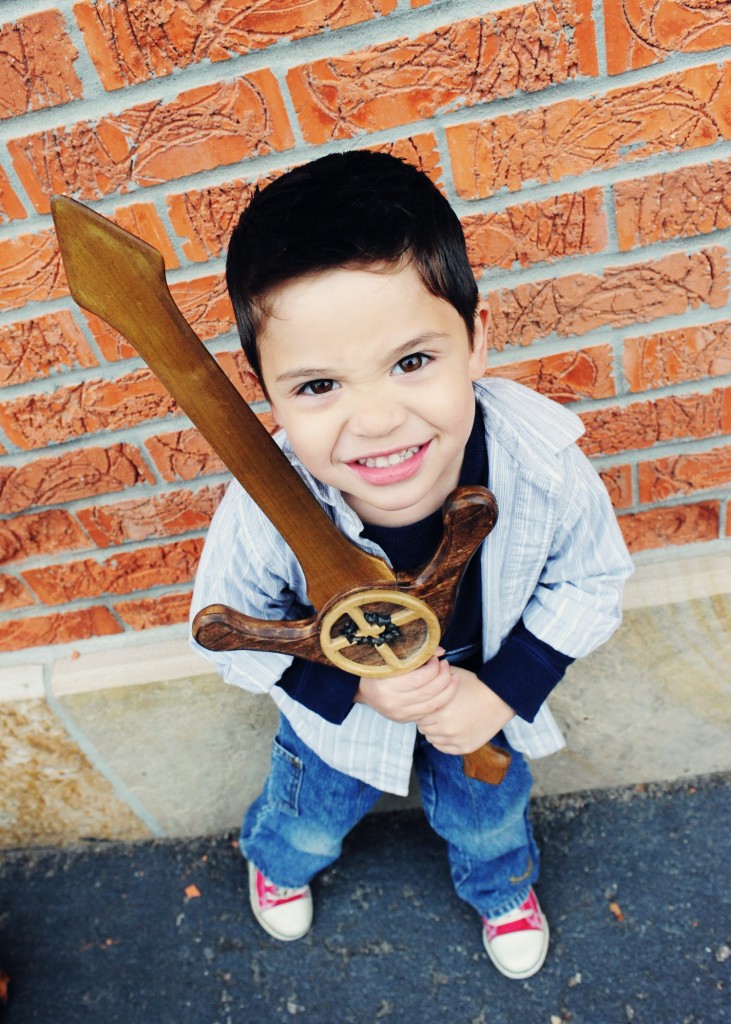 Of course Batman wasn't far behind that day.  Had to get a picture of Ethan too.  He seriously wears this mask everywhere.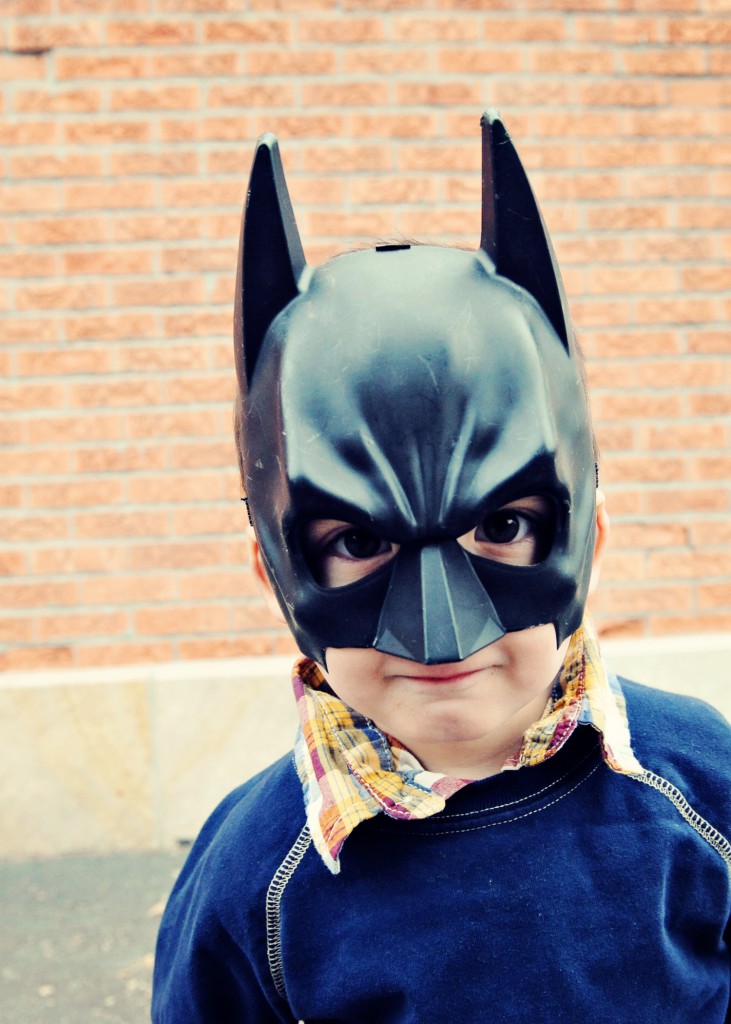 Happy (way late!) birthday little man.  We're excited to see what this year will bring for you and our family!