hello lovely people 🙂  so summer is right around the corner!  i've always loved this season (except when we lived in the frying pan known as texas) but now we're back in colorado, so bring on the sunshine, playing outside, popsicles and sidewalk chalk, garage sales – seriously people, what's not to love?
one thing the Lord has been teaching me lately is to be intentional, to live each day to the fullest, not take the people around me for granted.  there are some things that are important and some things that just aren't.  the Lord is slowly teaching me the difference.  a verse that He is instilling in my heart is psalm 90:12 which says, "so teach us to number our days, that we may gain a heart of wisdom."  sometimes i think i have this mindset of getting things done today so i can enjoy tomorrow, but the Lord says we have today!  all that to say, i want to be intentional, to make my moments count.  and i want to remember the things that do!  okay, so here's my plan for remembering the coming months…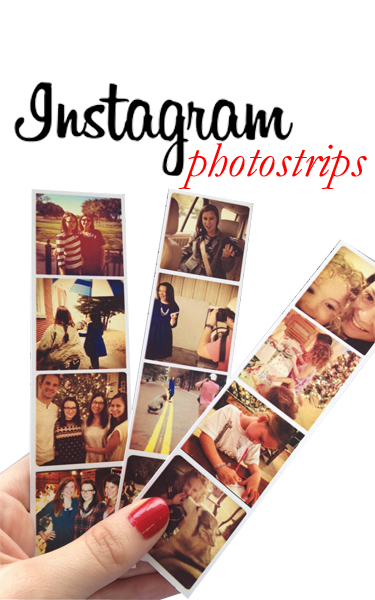 i'm going to keep track of our summer days with instagram (you can use any pictures resized to a square shape!)  at the end of each week, i'll make a photo strip of our pics!  you could take a photo each day or all of them at once to capture something fun your did!  look below for the photo strip templates (you will need photoshop to use them).  after making the strips, you can print and cut them out and put them on display somewhere (i need to brainstorm some cute ideas!)  by september, we'll have a collection of photo strips that tell the stories of our summer weeks!  awesome right?
okay, here are the photoshop templates – one for 1 strip of four pictures and another one for 4 strips (16 pictures).
photo strip template – 1 strip
photo strip template – 4 strips

here's a short (and hopefully not too confusing) tutorial for using them!
1.  download the template and open in photoshop.  open the 4 images you want to put in each strip.
2.  for each of the images, select the entire image by pressing command+a (ctrl+a for windows users), then copy it by pressing command+c (ctrl+c).
3.  go back to the template.  make sure you have selected "layer 1"  in the layers pallet.  press command+v (ctrl+v) to paste the image into the strip.
4.  select the image in your layers pallet and use your move tool (the one that looks like a little arrow with a plus sign next to it) to move your picture around.  if you need to resize it, press command+t (ctrl+t) and resize.
5.  once you've got your pictures the way you want in the strip, flatten and save it as a pdf or jpeg, take the file down to your nearest office supply store and print away!
alright friends!  i really am excited to capture our summer days and make these fun little photo strips!  i'll try to share some as the weeks go by.  if you want to share, you can take a picture of your photo strips and post them on treu image's facebook page!  i'd love to see what you and your families are doing this summer!!
ps. i wanted to give proper props for the image above and the idea for instagram photo strips!  you can check this preppy lady out on her blog.  she's got another tutorial for creating photo strips in photoshop!