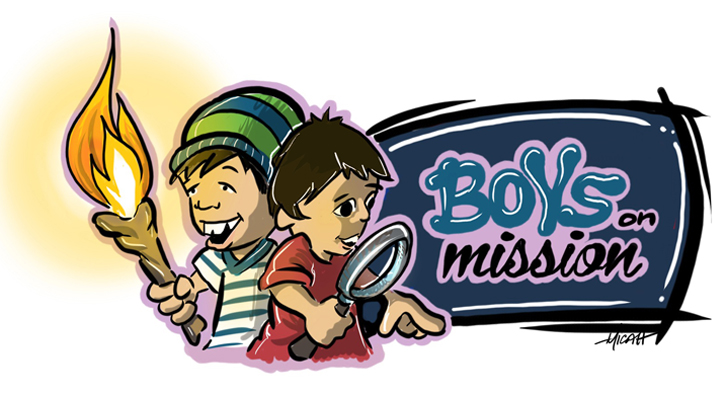 Week 9 and we're into March!  Can you believe it?!  This is year is flying by!
Life is so very full right now, in amazing ways!  There's this momentum that has filled our days as we prepare to head into the mission field.  I know there are so many things we don't know yet, but it's an exciting season, knowing we are where the Lord wants us and that we're moving with Him!
I wanted to share about something new we're getting ready to do with the boys.  If you'll notice, there's a "Boys on Mission" link in the navigation bar right above this post.  See it?  As we pray about life in ministry, Branden and I have felt really strongly that the Lord is calling our entire family into this next season.  It's not the two of us going to Ireland and our kids just end up coming along for the ride.
We know the Lord's heart is for children.  He's crazy about them, and He can use kids to do big things!  Jesus is calling Silas and Ethan, at the ages of 8 and 6, to serve Him half way across the world!  I get really excited thinking about that!  That before we ever starting thinking about missions, before they were even born, God had already planned that these two little boys, brothers, would become missionaries at this exact time – so cool!
So Boys on Mission is their page!  It'll be a place for them to connect with other kids and share about life in Ireland – the things they're learning and doing and experiencing!  For homeschooling, we already do some creative writing and journaling.  This will be an extension of that!  I think it'll be like a sort of pen pal/blog update hybrid.  They'll be responsible for posting once, maybe twice a month.  Kids can keep up with them, even email as a family and ask questions or share things they're doing, and just connect!
The boys really want to do videos too!  They've already started walking around narrating silly things around the house, but it's totally entertaining!  I can just imagine one of them documenting the other eating blood sausage!
Anyways, we're pretty excited about it and I think it'll be a really cool way for the boys to take ownership of what's in front of us and stay connected with other kids!  So if you have kiddos and they want to keep up with a couple of missionary kids in Ireland, stay tuned!  They'll start posting on their page soon!
And just because I love these pictures…