We're getting back into the swing of things after our Christmas break (which was very nice 🙂  I know I haven't done a homeschool post in a while, so I wanted to share some pics from our week with the letter "Mm" which was a whiiiiile ago!
We studied Matthew 4:4 which says, "Man shall not live by bread alone, but by every word that comes from the mouth of God."  I know the boys are little and might not fully understand this verse (I'm still trying to!), but I pray that they would hunger for God's Word and be filled!
Here's Silas doing some math.  He looks so happy, doesn't he?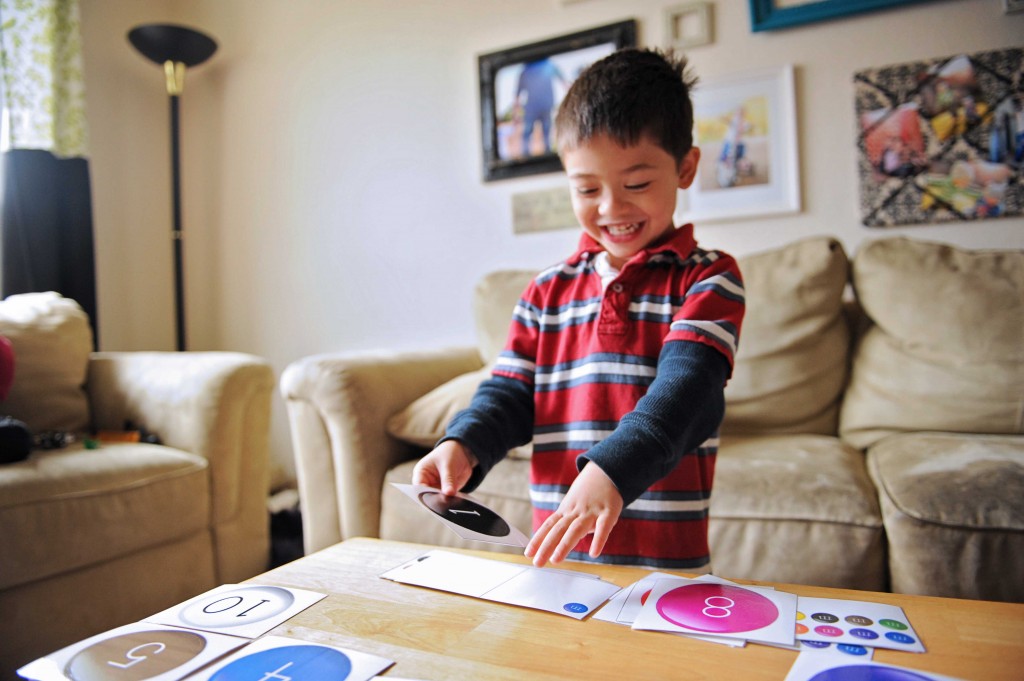 I don't think I had anything set out for Ethan to do, but he feels like a big boy if he gets to use the official writing utensils.  When I say "official," I mean the one that has the writing grip on it 🙂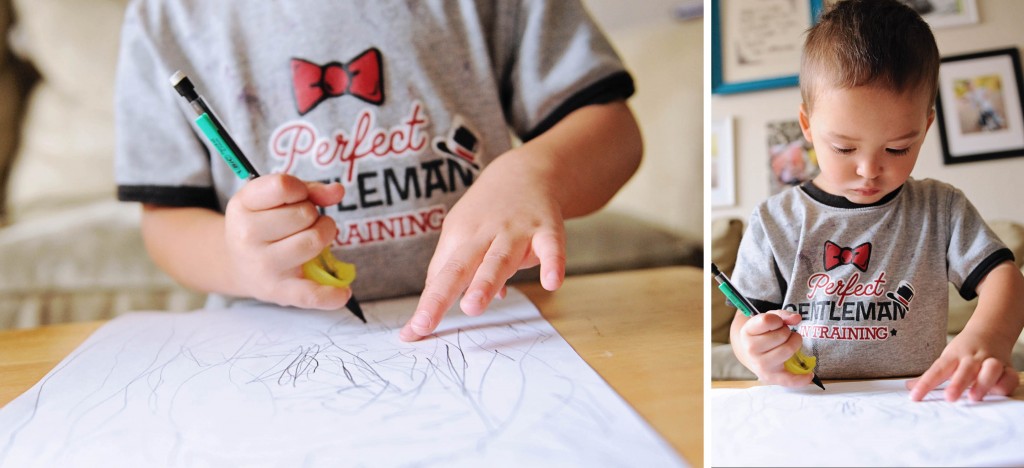 Sometimes Ethan just likes to do things with his belly showing.  Anyone else got a kid like that?  No?  Just me?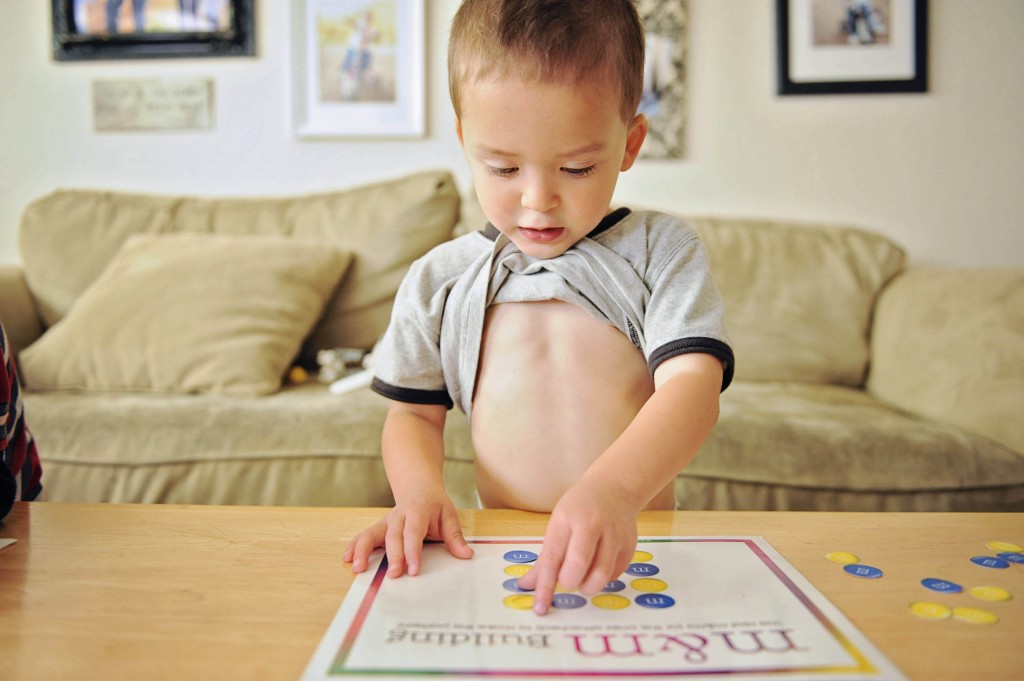 Seriously…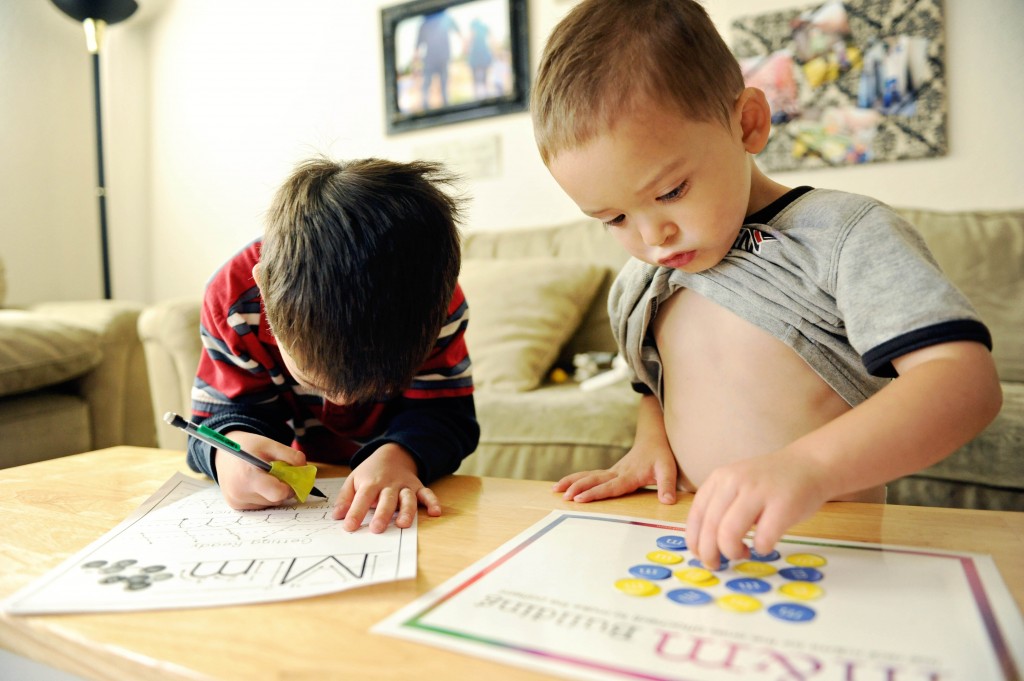 Alright, the shirt is back down, so we can do a matching game 🙂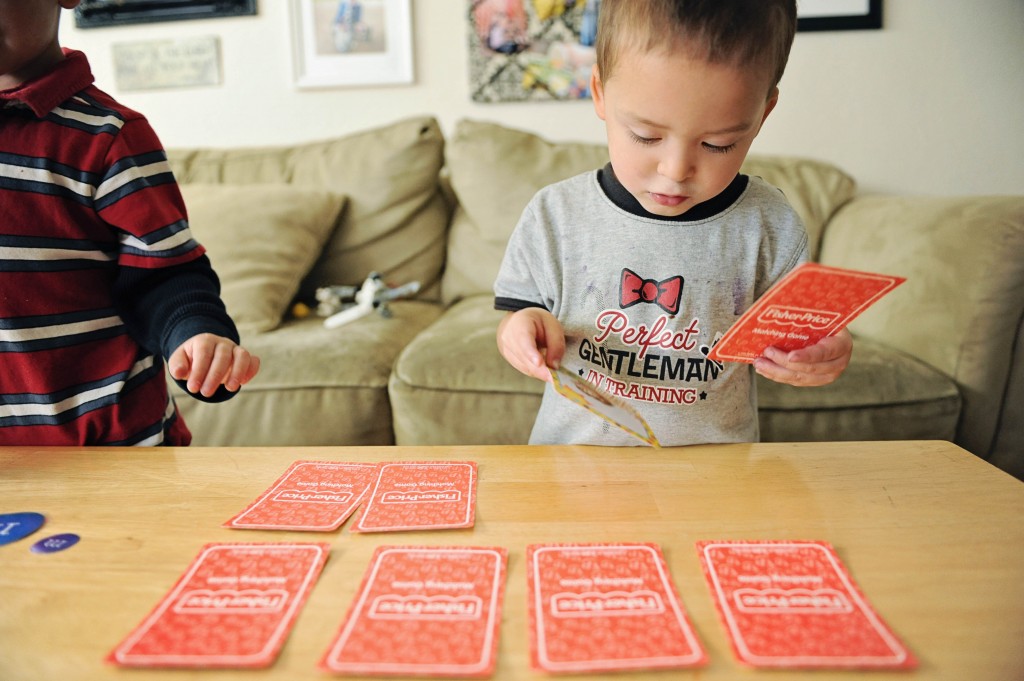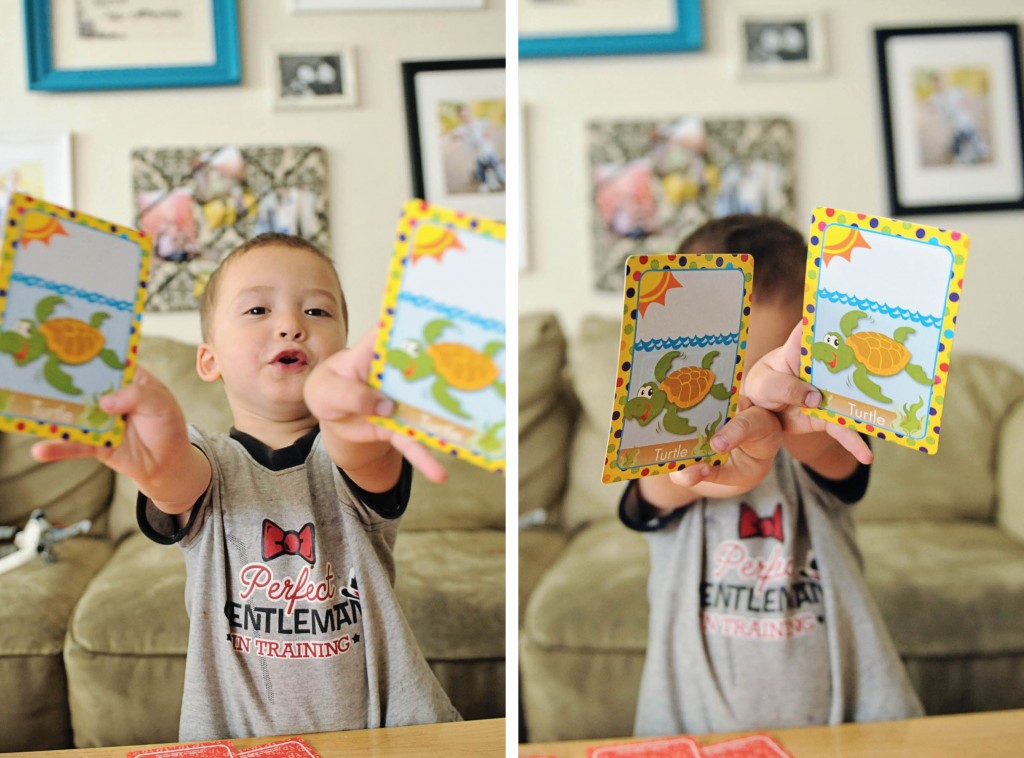 After some real school, we put together some marshmallow shooters!  If you've never done this before, you have got to try it!  Branden was home to play, and this ended up being a really fun way to "study" the letter M.  If you want to make some, here's what you'll need:
a pair of scissors
an x-acto knife
balloons
plastic cups (these smaller clear cups were too flimsy so we switched to some sturdier solo cups)
scotch tape (I forgot to put it in the picture, sorry 🙁
mini marshmallows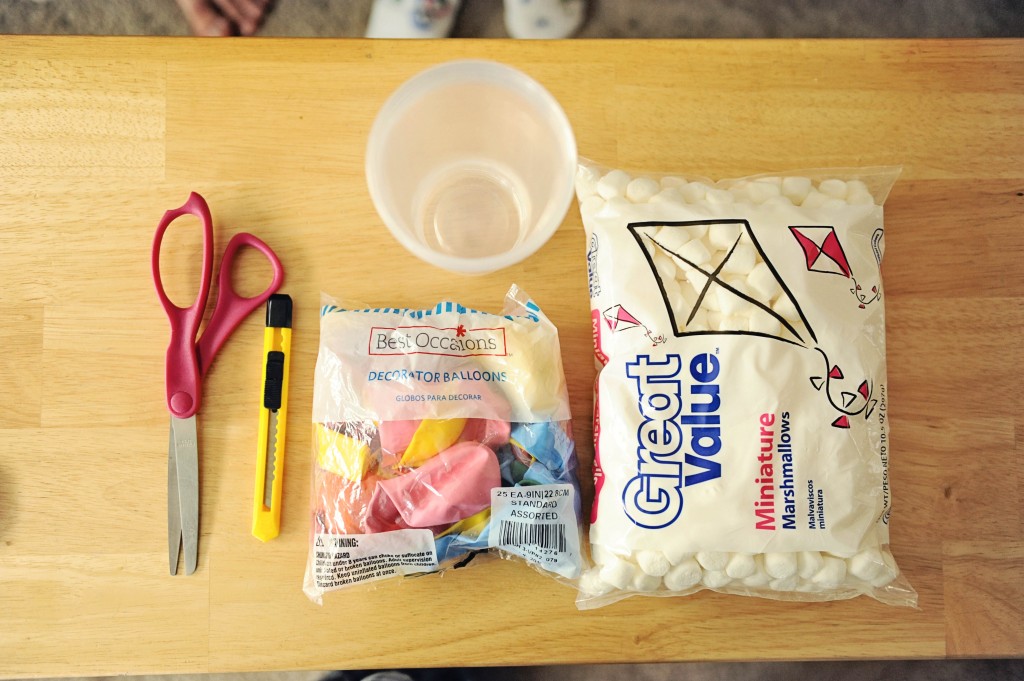 Okay, first cut the bottoms off of the plastic cups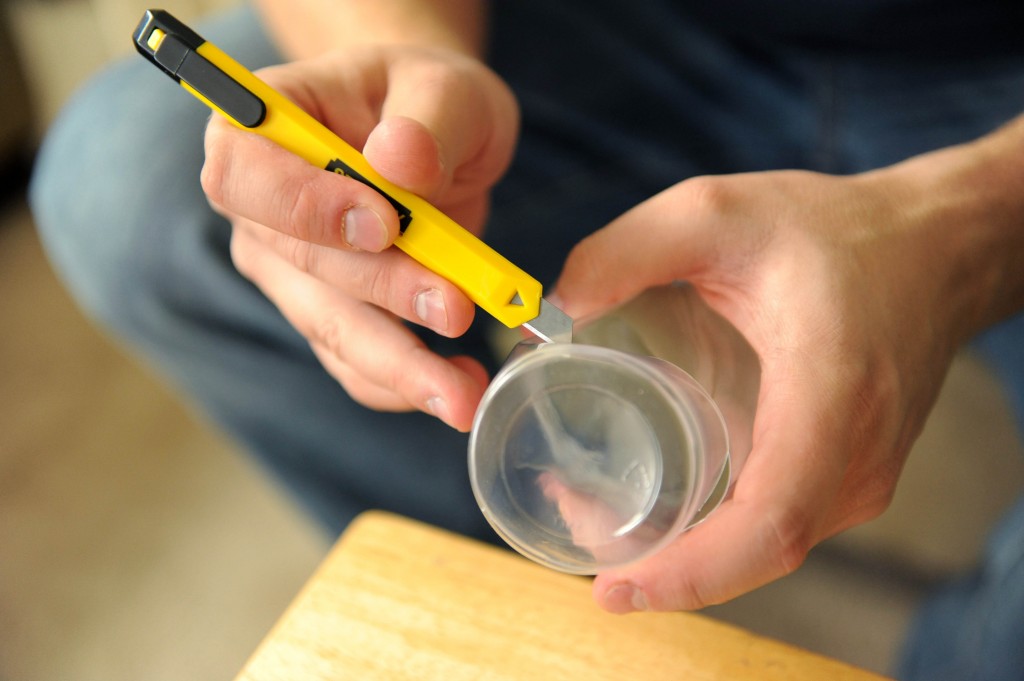 Next, tie a knot in the bottom of each balloon.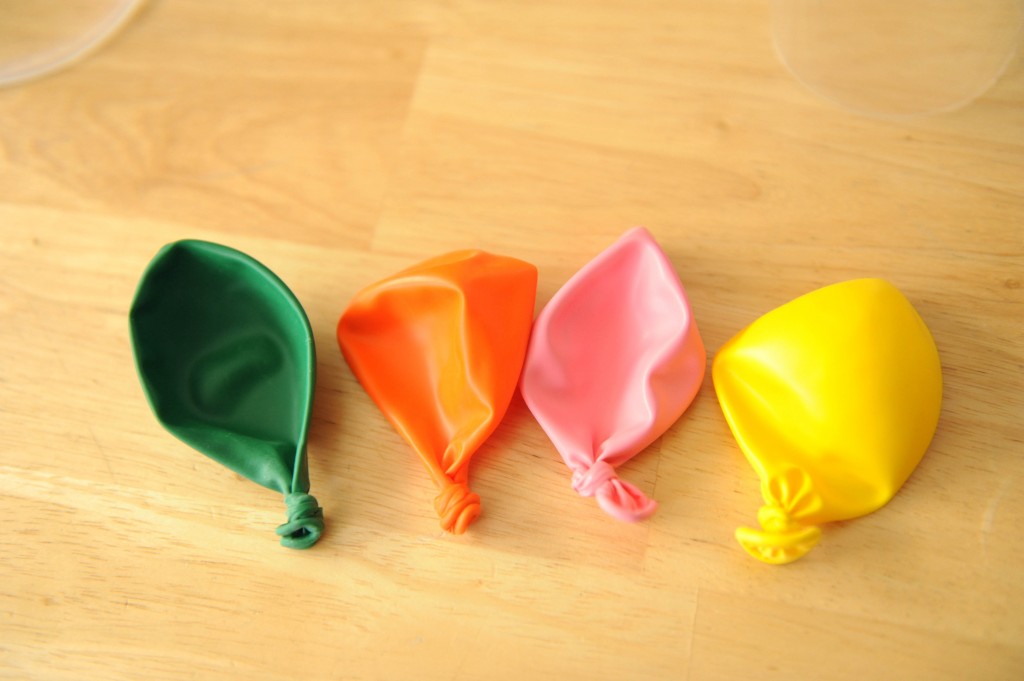 Cut the untied tip off of each balloon.  Watch those little fingers!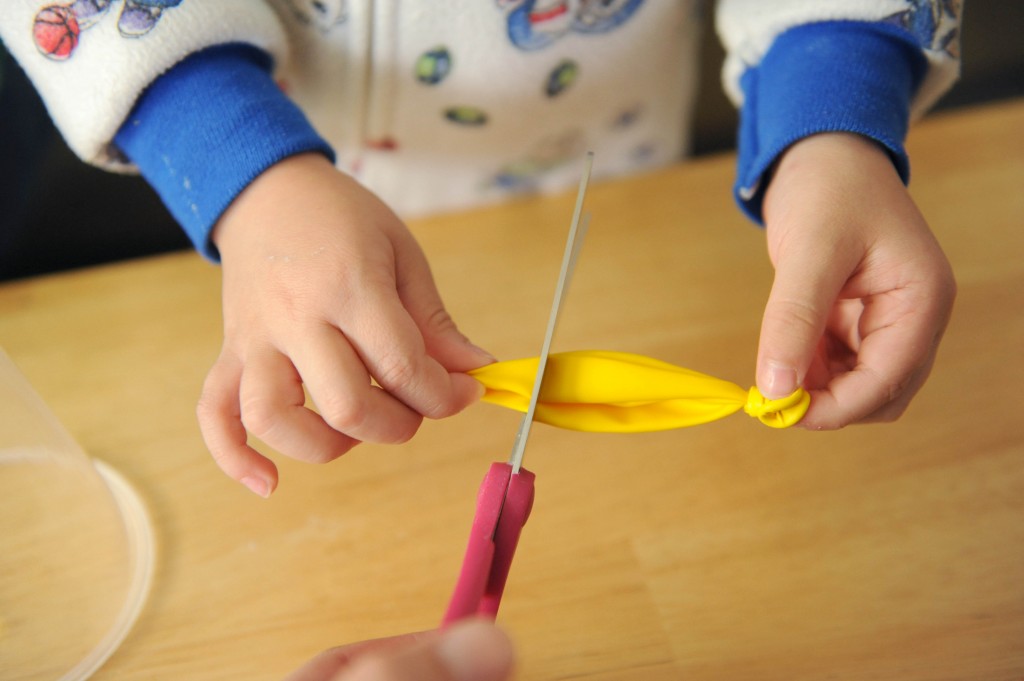 Okay, now stretch the cut side of the balloon over the cut bottom of the plastic cup.  Secure with some scotch tape.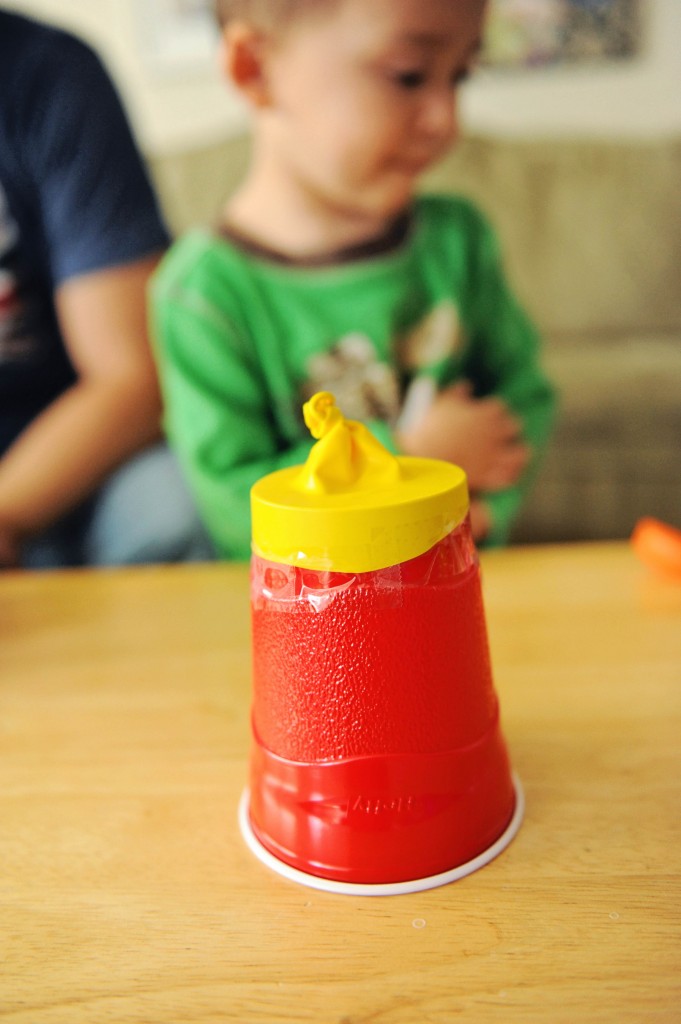 Here are our four marshmallow shooters.  I love it when a really cool boy craft is also cute 🙂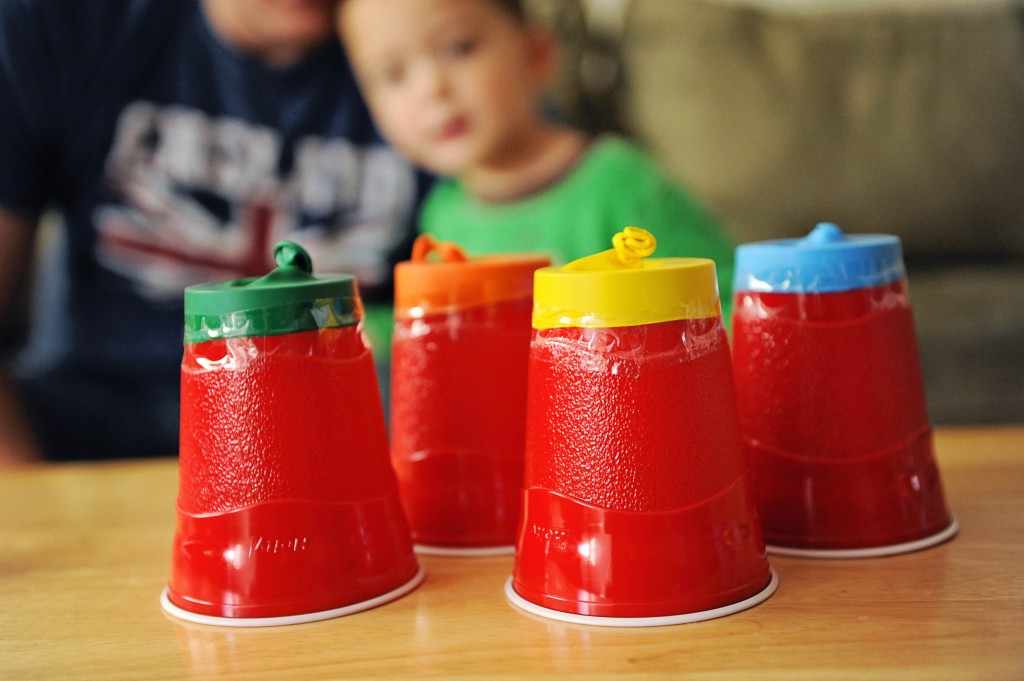 Alright, now for the fun part.  Take your rowdy little ankle biters outside and give them each a marshmallow shooter.  We took some paper plates and set up "ammo stations!"  Let kids pick up ammo and shoot!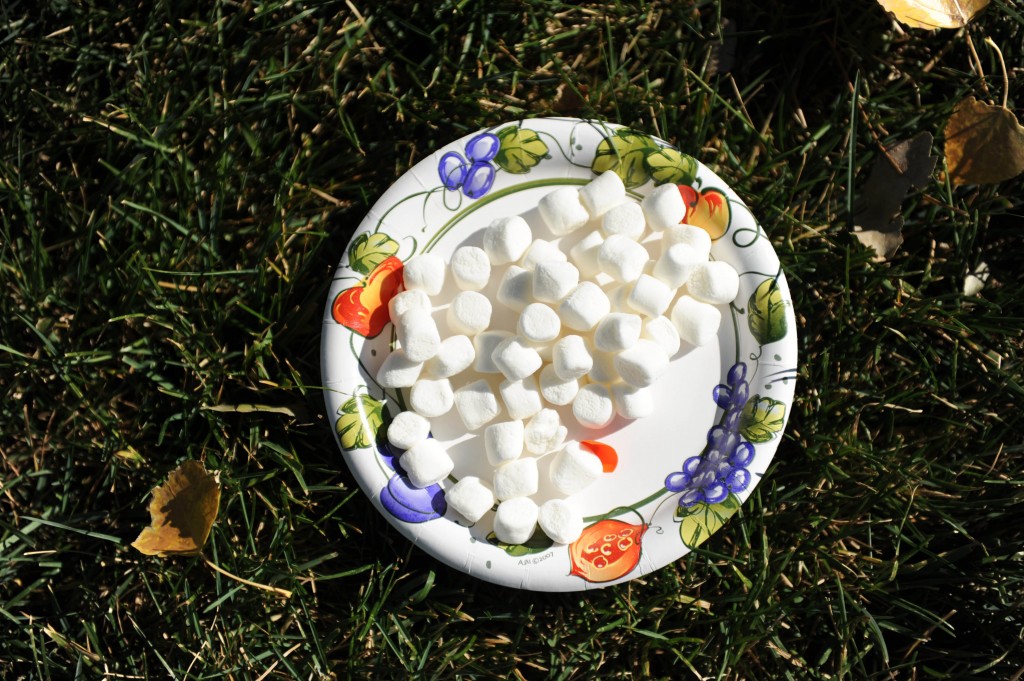 If you have a bigger crowd, you could do teams I guess, but we just all shot at each other 🙂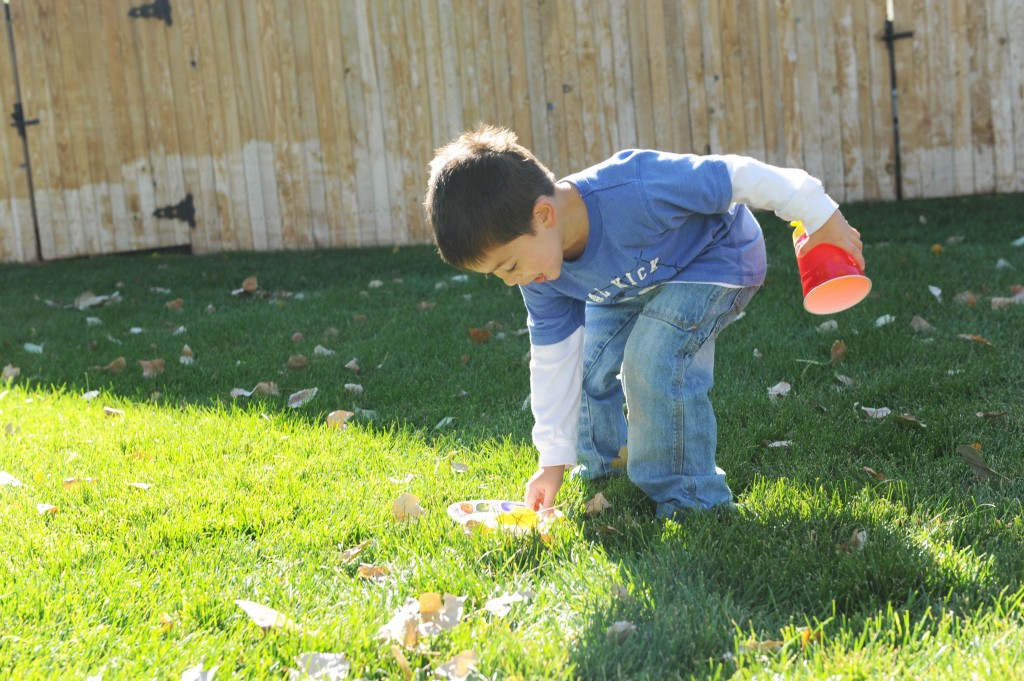 It's pretty simple – put a marshmallow in the cup, aim the opening at your target, pull back on the tied knot of the balloon and release!  I was amazed at how far the marshmallows flew, some over 40 feet!  I was definitely the coolest mom (and wife) that day 🙂
As expected, Ethan spent most of the time eating the ammo 🙂
Branden finally convinced him to shoot some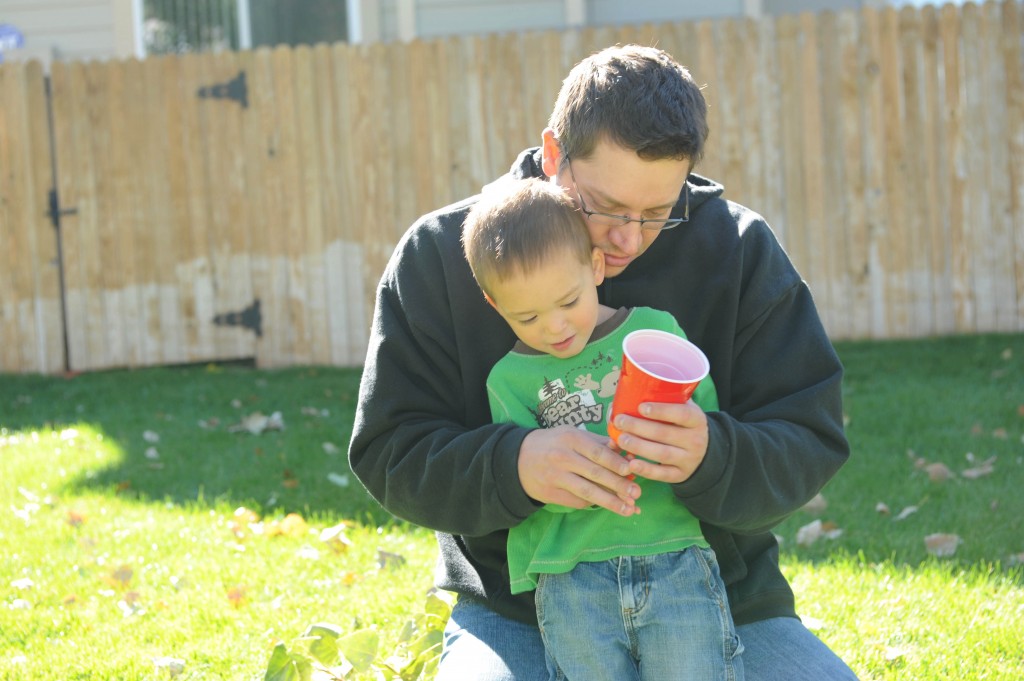 Silas found me an easy target since I had a camera in hand instead of a cup.  In then end he got tackled and tickled 🙂  Next time he'll think twice before messing with me!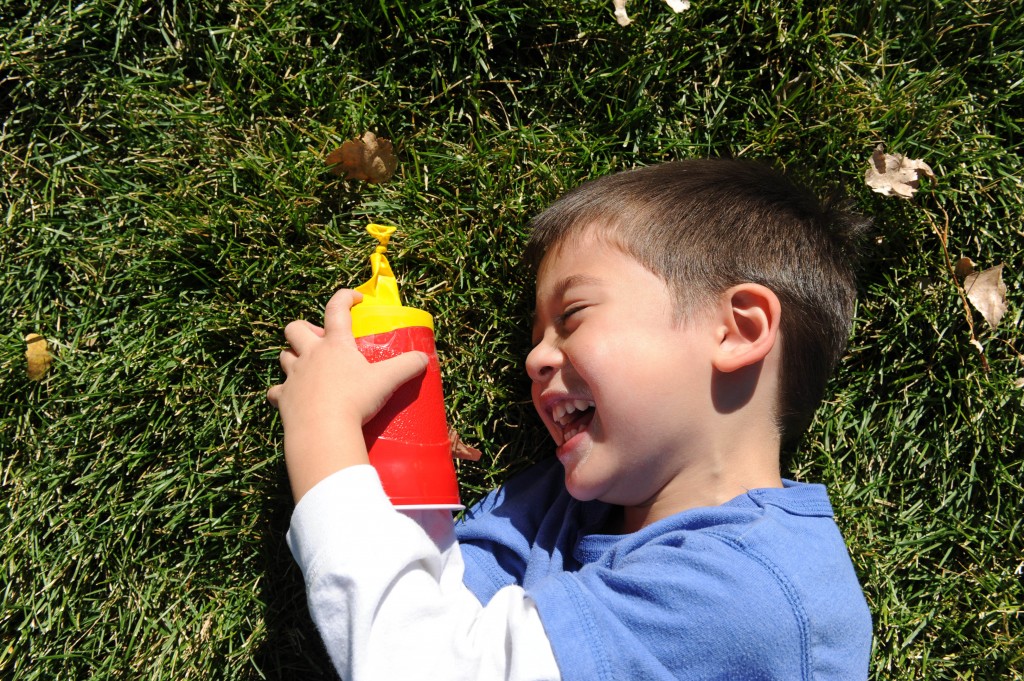 Okay Friends, happy marshmallow shooting!!