last weekend we went on a little trip…us four and no more 🙂
we've been really busy the last half a year or so, more than usual.  branden and i were talking about a month ago and realized that we haven't had a day set aside for just spending time as a family in months!  isn't that crazy?  so we planned a trip!  first time we weren't going to go visit someone or had any other agenda…just us, unplugged and together 🙂
destination?  fort collins.  i know, not the most exotic vacation spot, but it was really just about going – getting away and doing something new – together!  and we really enjoyed it – especially the little things like walking around the hotel in our socks (seriously this was silas' favorite part of the trip!)  that and jumping on the hotel beds!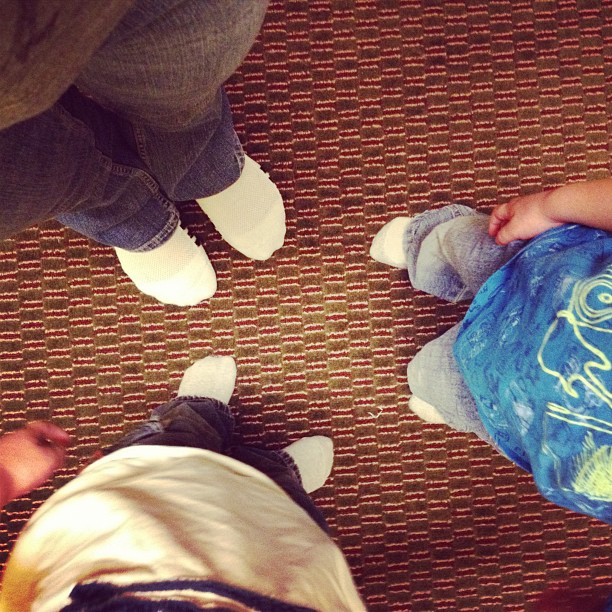 we went to the drive in theater – how fun is that?  btw, this is what 80% of the pics i take of the boys look like.  figured i should just embrace life as it is 🙂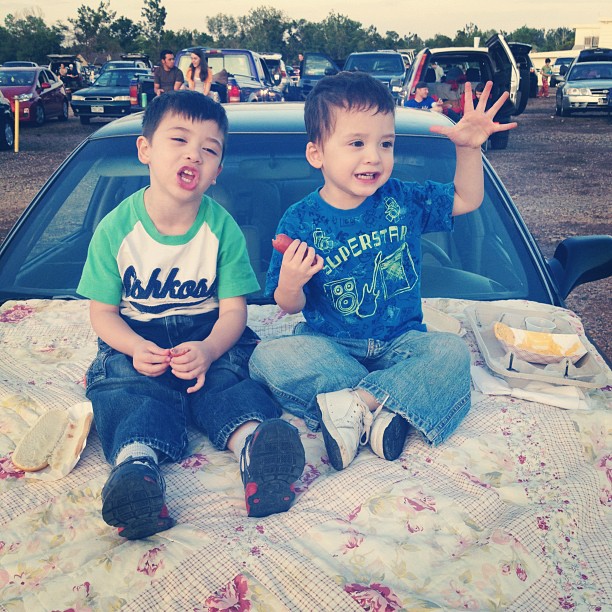 i know, terrible picture quality, but you do what you can with what you have – a camera phone 🙂  sweet pic of us though, waiting for the movie to start!
i don't know why, but i love hotel breakfast!  it's never anything fancy but i really enjoy it!  so did the boys 🙂  this kid cracks me up!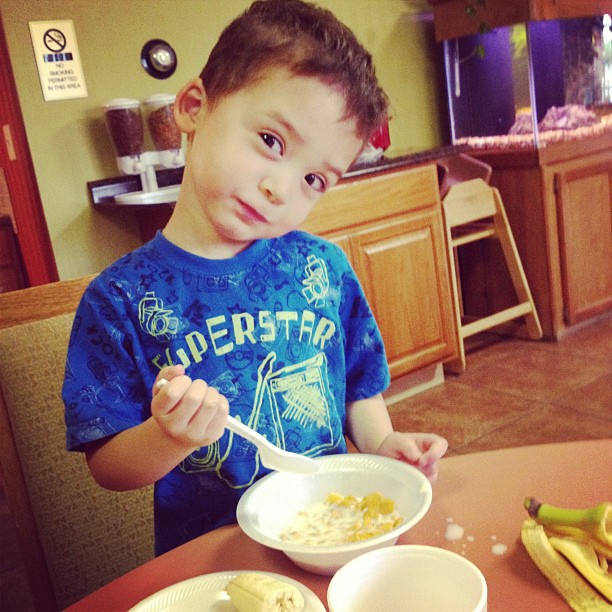 we walked around town and visited the shops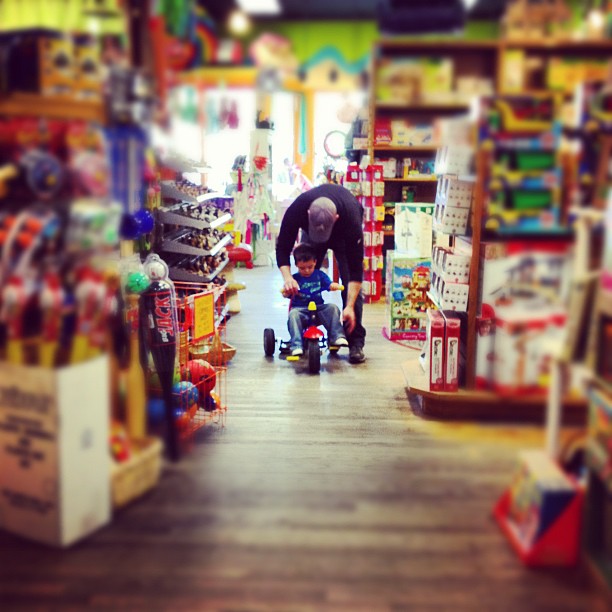 there was a motorcycle rally going on for memorial day – tons of bikes!  we thought it would be cool to take the boys since they love motorcycles!  then we realized we just took our toddlers to a biker rally…not exactly kid friendly 🙁  we didn't stay long, but the kids enjoyed all the bikes!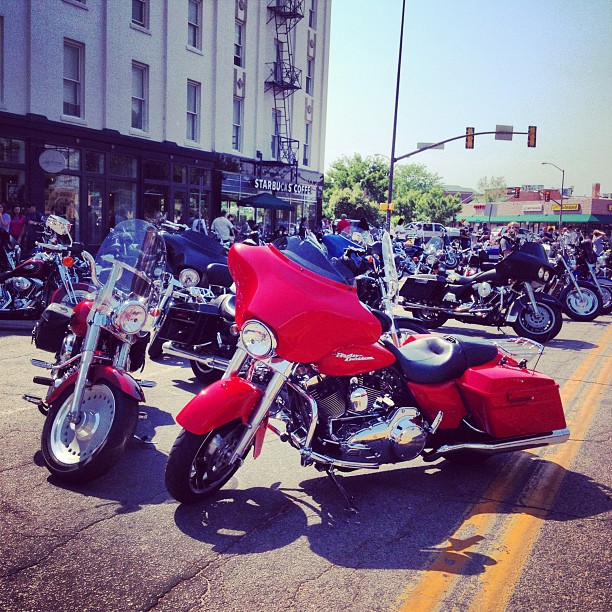 well, i forgot to bring my phone charger with us, so about this time my phone died.  i have a few more pics to share from my real camera later 🙂  the rest of the trip we ate, had picnics, went swimming, went on a hike to a waterfall, and drove home.  oh, and i got to go garage saling for a couple hours on saturday – always exciting!  pretty low key trip, but so good to go and just enjoy our little family 🙂 we need to plan these trips more often!