we love each other right?
Last week Branden and I were super blessed to be able to go to a leadership conference.  We went with the pastors and staff of our church as well as some (like Branden and me) who get to lead or oversee a ministry.  All in all, there were 27 of us, a pretty big group!  The conference was awesome, going through the book of Joshua in the Bible and teaching about what godly leadership looks like.  Here's the group we took!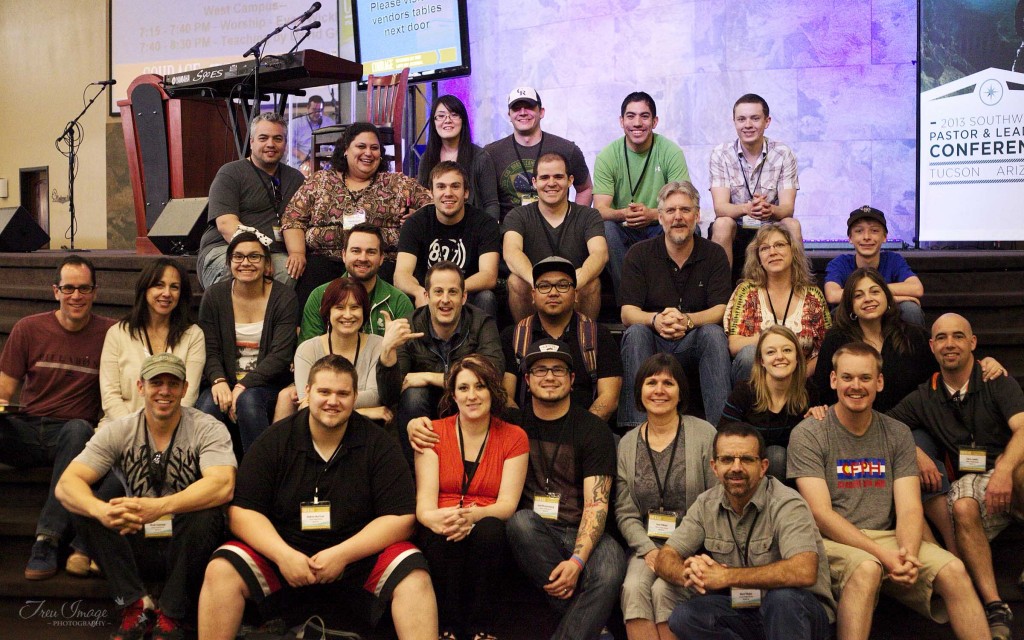 And it was good to get away, just the hubs and I without the boys.  We needed a breather (and so did our kiddos)  Ever have a season like that, where maybe a change of scenery is a good idea?  Yeah, us too.  Silas had been having a rough couple of weeks and it seemed like it was a daily struggle just to have things be normal around here (and that's saying something, since "normal" includes ninja time 24/7!)  Things had been so difficult, I contemplated not going at all.  After praying about it though, it was the right decision to go and I'm glad!
The boys stayed with my parents for the week (aka Lolo and Lola).  The day we dropped them off, we met my mom and loaded her car with car seats and luggage and toys.  We buckled the boys in and started saying our goodbyes.  Ethan was fine, no tears, no sadness (I guess that's a good thing?)  Silas on the other hand, had been crying all day thinking about us being apart for a week.  After buckling him into his seat, I leaned in to give him a hug and say goodbye.
"I miss you already, but you're going to have a great time," I was assuring us both.  "We'll call each other every day!"
I could see the tears welling up in his eyes again.
"We'll send pictures and videos back and forth.  You're gonna do tons of fun things with Lolo and Lola!"  I was trying to sound excited, but it was too much for him.  All of a sudden he burst into tears!
"WE LOVE EACH OTHER, RIGHT MOM?!"
"What?"  That definitely caught me off guard!
"IF WE LOVE EACH OTHER, WHY CAN'T WE BE TOGETHER?!"
Now the waterworks were in full effect.  He just kept crying, "WE LOVE EACH OTHER, RIGHT?"
Branden, seeing the need to intervene, gently pulled me away and started to shut the car door.  Once closed, I thought, "surely that's the end of that."  I was wrong.
Silas started to pound on the glass!  His muffled voice shouting, "WE LOVE EACH OTHER!  WHY CAN'T WE BE TOGETHER?!"
My mom started to drive, Silas weeping his eyes out as he looked back through the window.  It was like a scene from a movie!  Branden and I got into the car.  "Are you okay?" he asked.
"No!  I hate this!"  I just kept hearing him yell, "WE LOVE EACH OTHER RIGHT?  WHY CAN'T WE BE TOGETHER?!"
The rest of our night was pretty quiet.  The next day we started the 16 hour drive to the conference in Tucson.  We did talk to the boys every day, sent pictures and all that goodness.  I'm happy to report that they did great (of course) and they had a blast with my parents.  The drama factor died down as the week went on, which meant Branden and I could enjoy our time away and focus on the conference.  It was a great trip, but I am glad to be home with these ninjas!  Now, to get back into the swing of things, you know – school, chores, ministry, playing with Transformers 🙂