So yesterday was Ethan's birthday 🙂  It's bittersweet for me, since he is our littlest little, but he was nothing but excited to finally be a big boy!  He gets a real party on Saturday, but yesterday we hung out and celebrated as a family 🙂
The day started with chocolate chip pancakes (birthday boy's request!)  I make a pretty good pancake, if I do say so myself 🙂
After breakfast, we gave him our presents.  Ethan loves to do projects and create, so Branden and I got him a whole box of craft supplies.  He was stoked!
Did you know that 4 is the official gum chewing age?  Well, it is.  Silas wrapped up a package of watermelon gum and wrote him a birthday letter – so sweet!
Then we went out for a game of bowling 🙂
I saved my favorite picture for last.  This kid is seriously a ninja at heart 🙂  What's awesome is that he actually has pretty good form!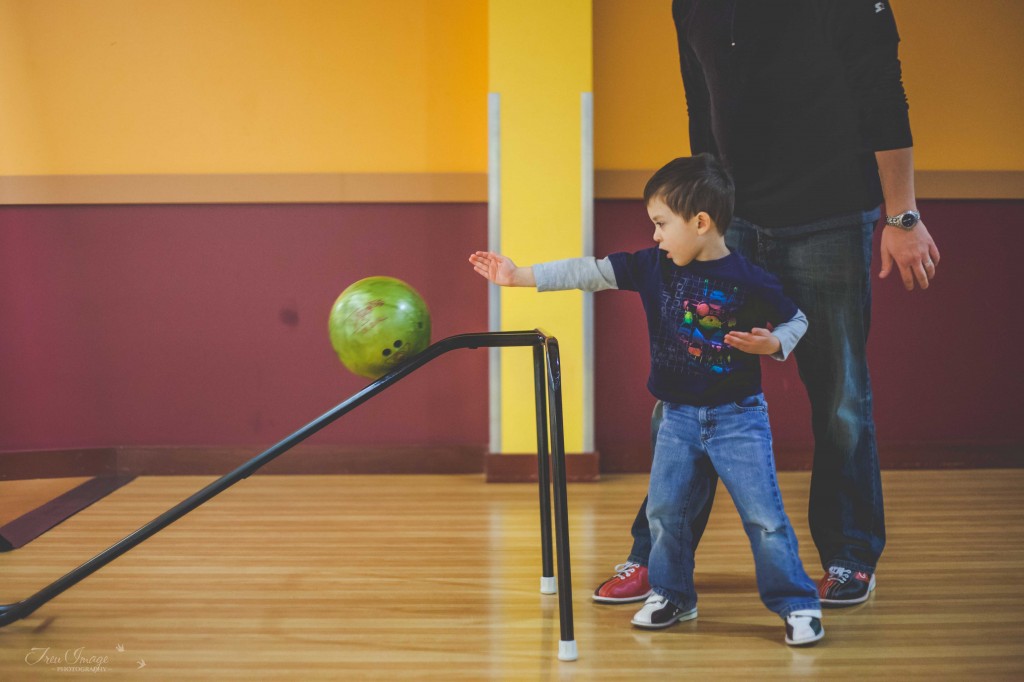 Happy birthday little man!  You're a blessing everyday, and we LOVE you!