The week before last we celebrated Ethan turning five!  I don't know why, but in my head, 5 really is the threshold between babyhood and big kid.  And, he couldn't be more excited about crossing it!  Me on the other hand, still trying to get used to not having a baby in the house 🙁  I saw something the other day that said, "The days are long, but the years are short."  So true.
Usually the boys' birthdays are marked with a big party at a nearby park with family and friends and games and cake and presents – the works!  I love celebrating them, but honestly, the last couple of bday parties have been a lot, and I've been thinking of trying to change things up a bit.  So, this year, we tried something different – BIRTHDAY WEEK!!
Many of you probably already do this, but this week long party meant doing something fun together every day to celebrate the birthday boy!  Ethan got to pick what he wanted to do on his actual birthday, but for the rest I just planned things I thought he'd like to do.  Lucky for me, Ethan is really easy going; he loves doing pretty much anything that involves being together.
So we had a movie night where he got to pick the movie and his favorite ice cream, we went to free day at the Botanic Gardens (Ethan really loves plants and bugs and anything that comes out of the ground 🙂  We took them to a local indoor playground called Monkey Bizness, ate his favorite meals, took him to Chuck E Cheese, and on his birthday, went for a hike, had a picnic, and ended the night with a panini party and cake with family!  He loved it, and so did we 🙂
I wanted to share some pictures of the hike and his actual bday.  I love being outside in Colorado – the air and walks and simplicity.  Branden isn't the biggest fan, but I think he at least enjoys the company 🙂  And the boys, they absolutely love it!  It's all Ethan wanted to do on his big day!
Sweet Ethan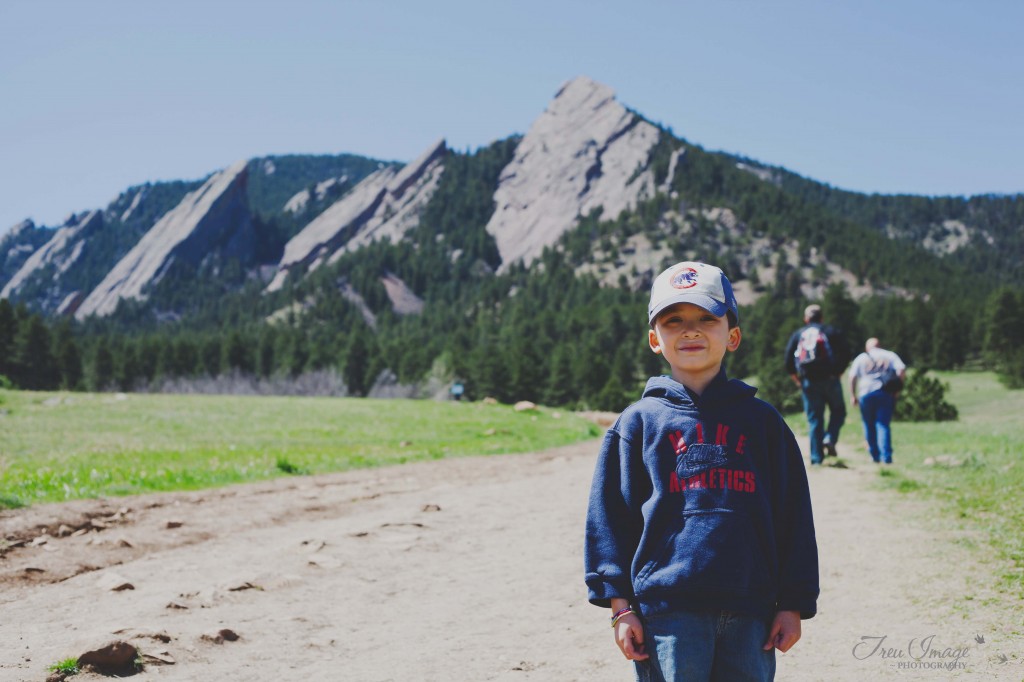 This kid 🙂
I asked Branden to take a picture of Ethan and me.  I need to do better about being in pictures with the people I love.  I don't want them to look back and not remember what I looked like, or wonder where I was!  I think a lot of times moms just take it upon themselves to pick up the camera (and get the dishes and laundry and cooking done).  Maybe because like me, they don't particularly love the way they look in pictures.  But it's important, isn't it?  Anyways, off my soap box 🙂  I'm glad I have this picture of me and my littlest on the day he became a big boy!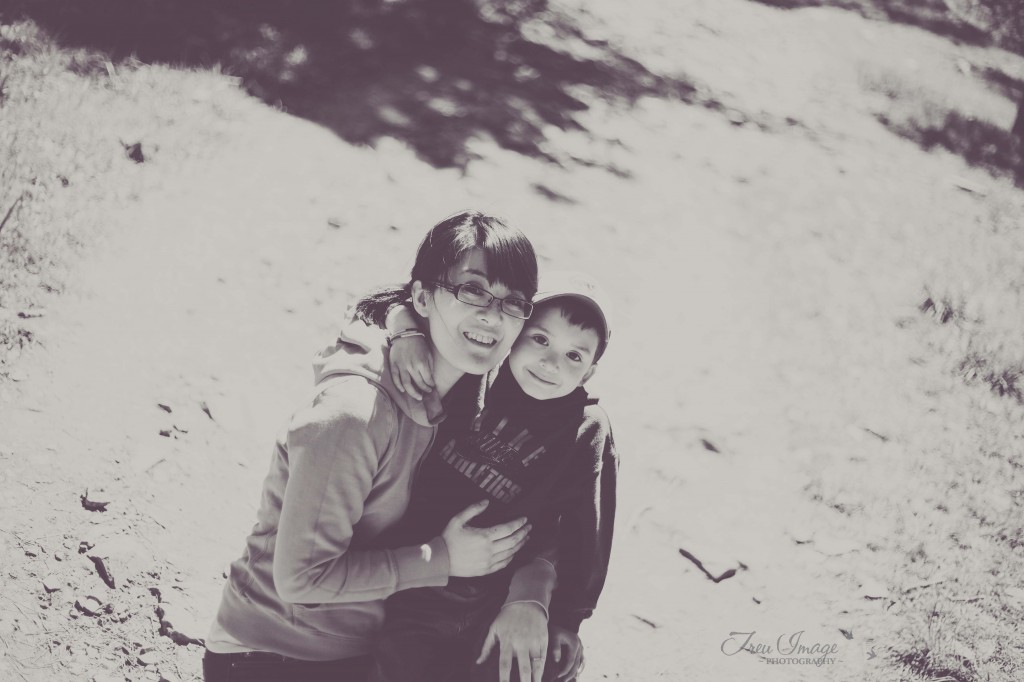 Ethan wanted to try his hand at using my camera.  He did pretty good I think!
Our friend Cody was visiting for a few days, making birthday week even more special!  He's seriously one of our favorite people in the world!  His brother came and stayed a few weeks before.  It was good to have them in our home, even if it was just for a few days 🙂
Ethan asked for grilled cheese sandwiches and cake for dinner.  We made it a little fancier with build your own paninis.  And a robot cake of course!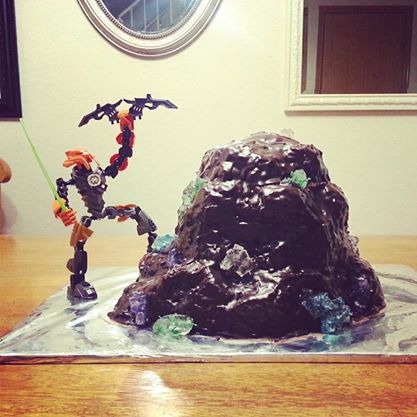 Silas is already asking about what we'll be doing for his birthday week in September.  I think my plan worked!