Boys On Mission – February 2017
Hi Everybody!  This is Silas and I wanted to show you this awesome video of us at Blarney Castle.  This is me kissing the Blarney Stone!  It's at the very top of the castle, attached to the wall.  People say that kissing it gives you the gift of gab, whatever that is.  Mom says it means that I can talk my way out of anything, which she says is true.
It was hard to kiss the stone because it's actually at the bottom of the wall and there was a big gap between that part of the wall and the floor.  I had to lay on my back and hold two bars and bend backwards!  My mom's friend, Ms. Michelle held my feet so I wouldn't fall.  There's also a guy that's there to hold people so they don't fall.  The bars you see in the space have not always been there, so some people might have fallen trying to kiss the stone!  Dun, dun, DUN!!!  Okay, here's the video:
Mom wants me to tell you a little more about the castle.  It was built in the year 1446 and it's actually owned by a single person who lives in a mansion on the property!  Can you imagine living beside a castle or even owning one?  When you visit the castle today, you can see some cool things.  There is a murder hole where the defenders would dump tar on invaders trying to come in.  There is also a poison garden, where all the plants are poisonous.  If you touch anything, you'll probably die right then and there!  But you can still look at the plants.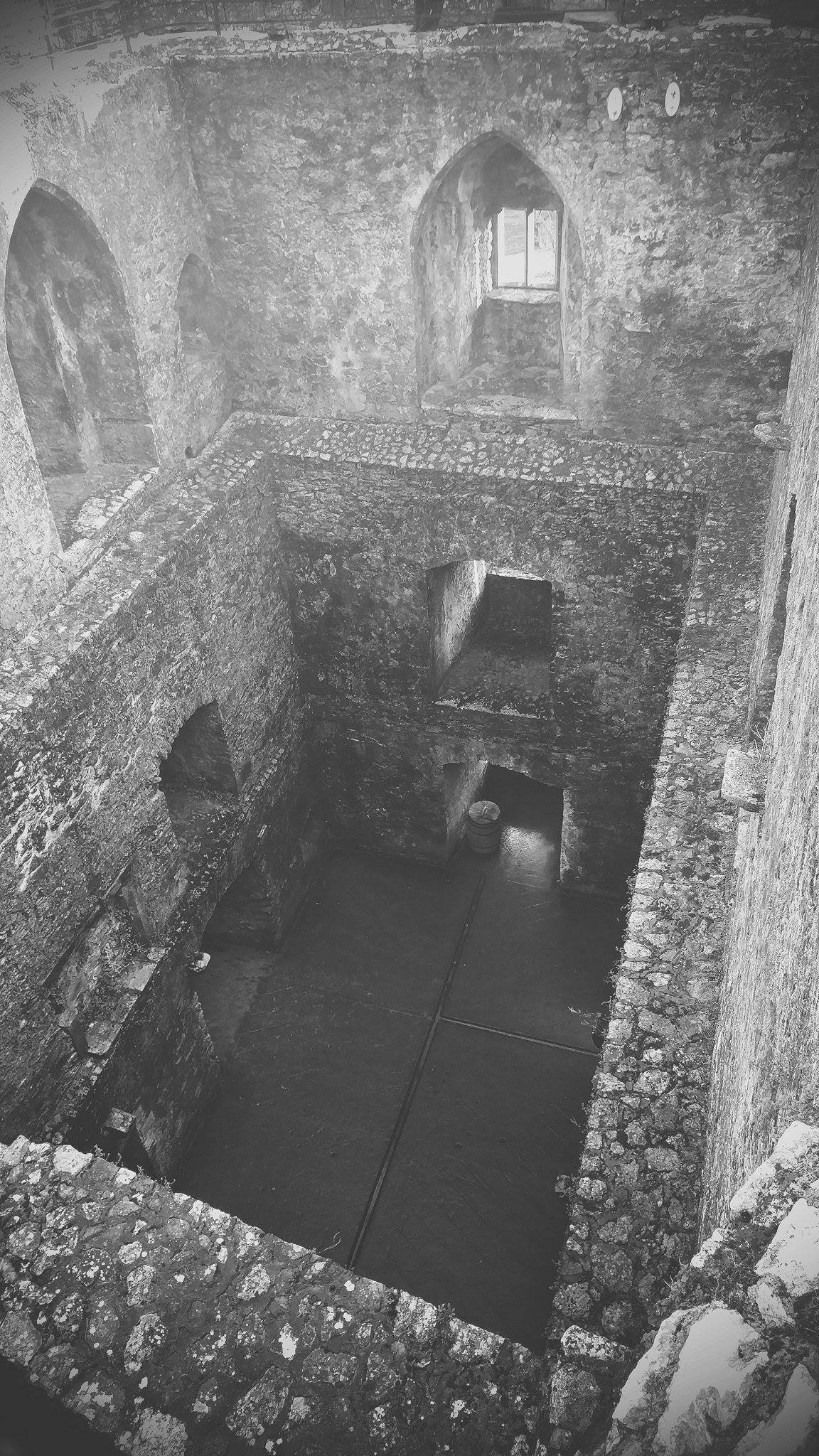 These are pictures my mom took from the top of the castle.  This is part of the wall.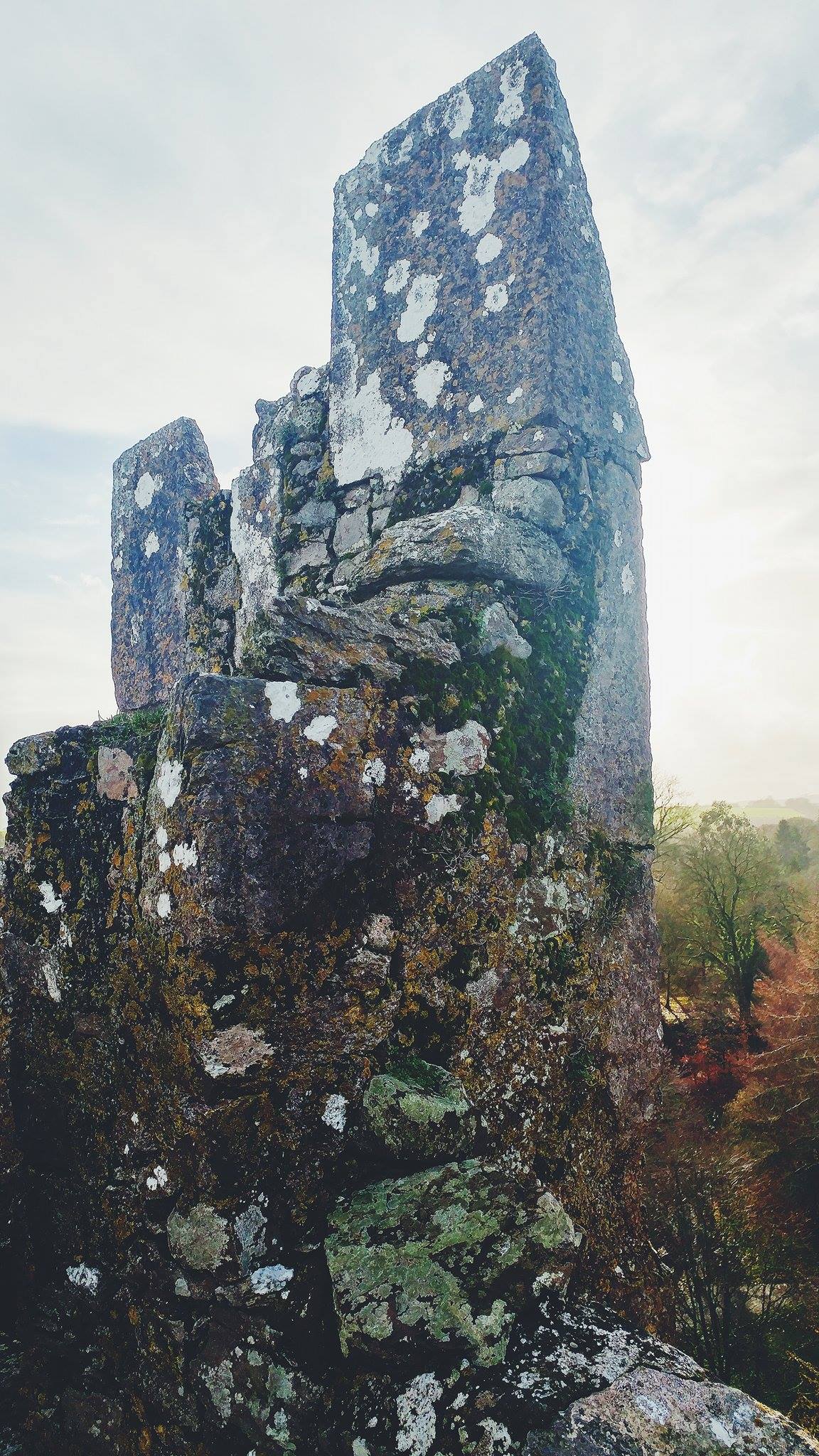 When we visited a couple weeks ago, we walked around outside in the gardens.  This is our selfie with Blarney Castle in the background.  I think I was talking when Ethan pressed the button.  LOL (Dad taught me what that meant last night!)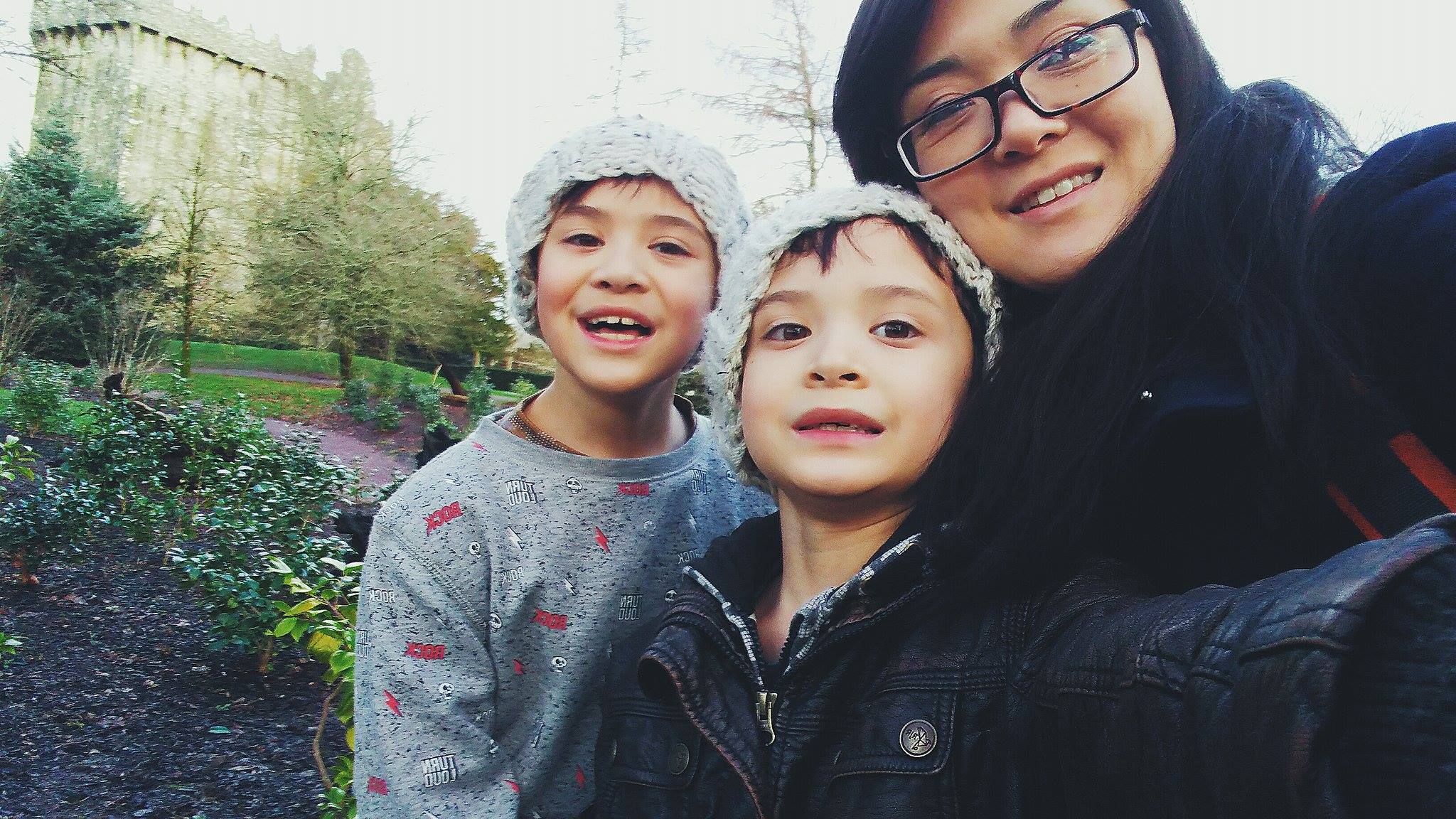 Visiting Blarney Castle was totally awesome!  You guys can come visit it too, and when you do, you can come see us!