The other day someone asked me what I was most grateful for this year.  Don't get me wrong, there's a lot to be grateful for – A LOT! – but the answer for me was easy.  I am grateful this year, for a season of learning to truly depend on the Lord.  You know how you can get into a groove where you feel like everything's good, everything's under control.  You've planned things out, you feel like you've got it.  That's just not where the Lord has us right now.
The year has been one of transition for us.  We moved last January (into a place we love :), we said "yes" to a new ministry opportunity in May (more on that later!) and Silas asked Jesus into his heart (AWESOME!!)  This summer we started homeschooling the boys and celebrated our ten year anniversary (what?!)!  The Lord has been blessing the photo biz and I think the year ahead will be different in some ways, but really good!  There has been a lot of transition with Branden's job.  All of that on top of the normal – laundry and cleaning, lesson plans and craft projects, birthdays and holidays, there's a lot going on!
There are some things we're just praying about right now.  Not everything is sure and certain.  I feel like we're in a place where we can't just make plans and be secure in them.  And you know what?  I feel like we're good.  This is where the Lord has us.  I think about our life right now, the day to day, our relationships and where we are.  I feel like the boys are literally growing up right before my eyes.  Maybe it's because Ethan's almost not a baby anymore and that makes me a little sad.  I feel like they are changing by the hour!  I just want to stay in today.  What do we need that we don't have?  What could I even want that the Lord hasn't given us?
You know how you feel right after a great meal? (where you didn't eat too much!)  You enjoyed every bite and you're full.  You're not thinking about how you were hungry or about your next meal.  That's how I feel, I'm thankful and content.  This is our life, never ending to do lists, uncertainties, and all, and I am content.  Thank you Lord!
A few weeks ago, my photog friend, Lisa, and I took pictures of each other's families (why hadn't we done this before?!).  I had a few ideas I definitely wanted to try!  We took each other's pics and edited our own.  I LOVE THESE PICTURES!! (Thanks Lisa!)
This is us, right now ~ today.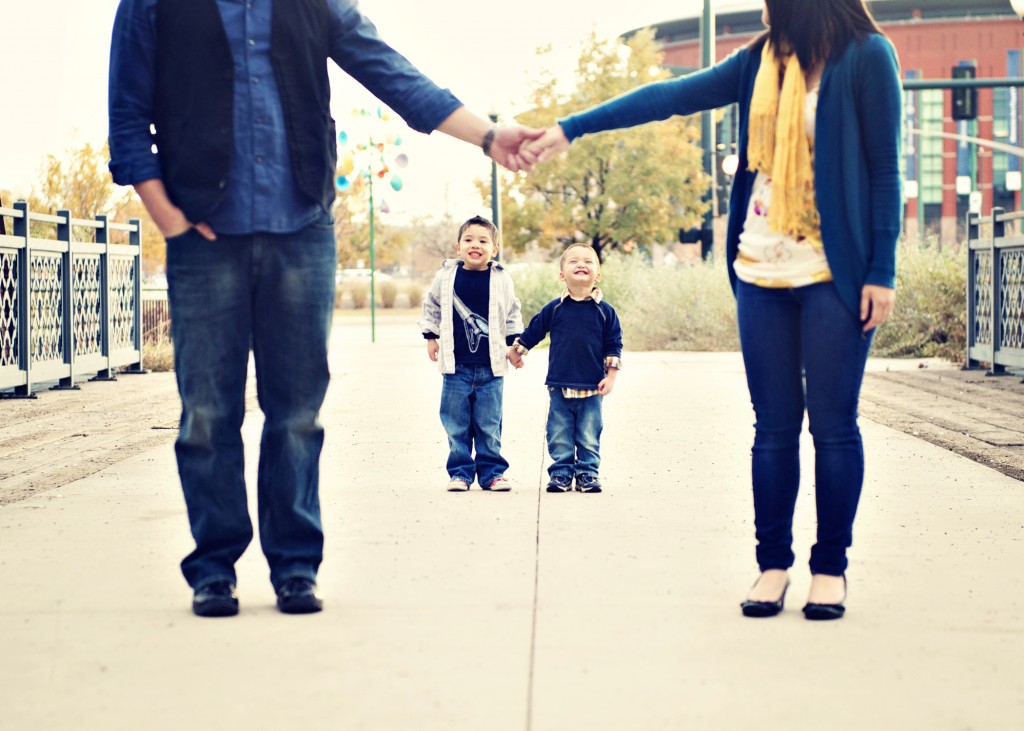 I saw a series like this an knew I wanted to recreate it.  This is probably the last year that Ethan will look like a baby and I want to soak it up!  He's such a funny kid; I can't imagine us without him!
So this is us today.  I am so thankful for our life right now.  I don't want to think too much about the future or even about the past.  I am truly content.