hello lovelies!  today i thought i'd share something i do at home that helps me balance my time (and keep my sanity!) – once a month cooking!  some people also call them "freezer meals."  as you've probably guessed, it's cooking a lot of your meals for the month on one day.  i know this might sound crazy or even impossible, but i'm telling you, it's not that hard and i'll probably never go back to cooking for an hour every night!
a sweet sweet friend of mine first showed me how to do this by letting me cook with her (thanks cassandra!!)  i'm sure lots of people do it different ways, but here's how i do it:
first, i make a menu (i know it's kinda hard to see, but the picture on the left is our menu for the month).  i usually cook between 20-25 meals at one time.  for me, this means at least 10 recipes that i just double.  my family doesn't mind eating the same meal twice in one month 🙂
next, i make my grocery list.  since the list is so long, i break down my list into 6 lists: produce, canned goods, grains, meats, dairy, and miscellaneous.  when we get to the grocery story, branden and i each take 3 lists and we are in and out of there in an hour or so (another piece of my sanity salvaged!)
next, i make a "to do" list.  if you haven't gathered yet, i'm a list person.  they help me stay organized and feel productive.  it feels really good to cross things off a list!  okay, i make the to do list on cooking day.  it's a list of each step that i need to do to cook the meals on my menu.  this helps me consolidate recipes and save time.  for example, if i have 3 meals that require me to cook ground beef, i can cook all the beef at the same time instead of three separate times – time saver!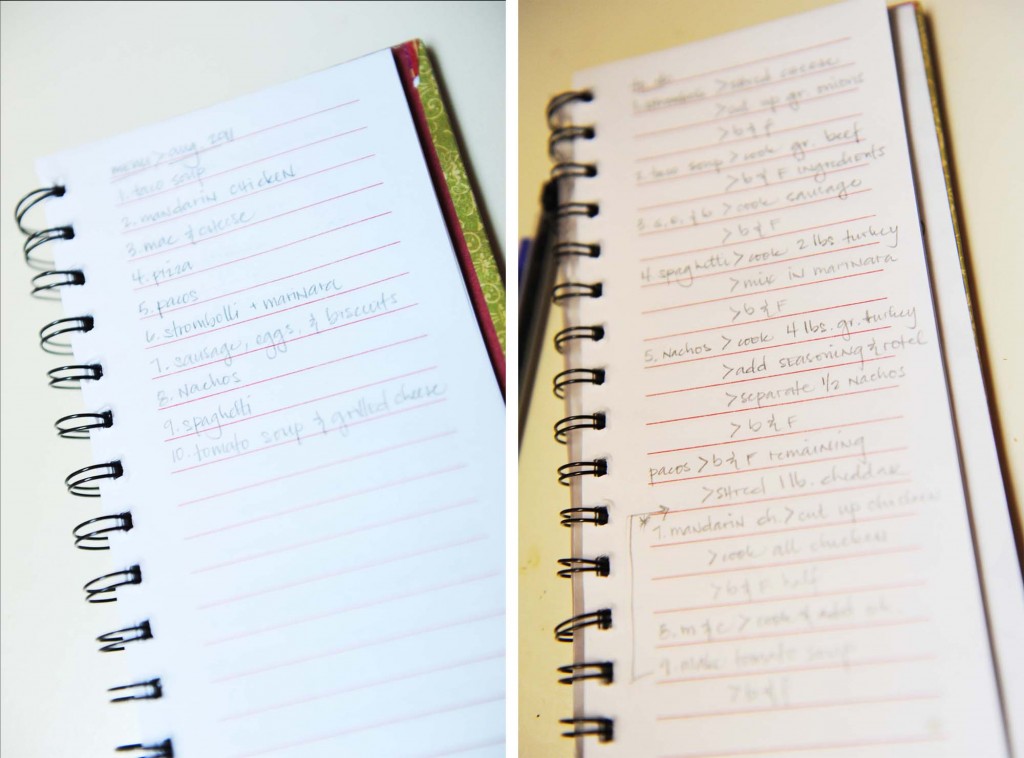 alright, i actually took these pics during a cooking day.  i started at about 10am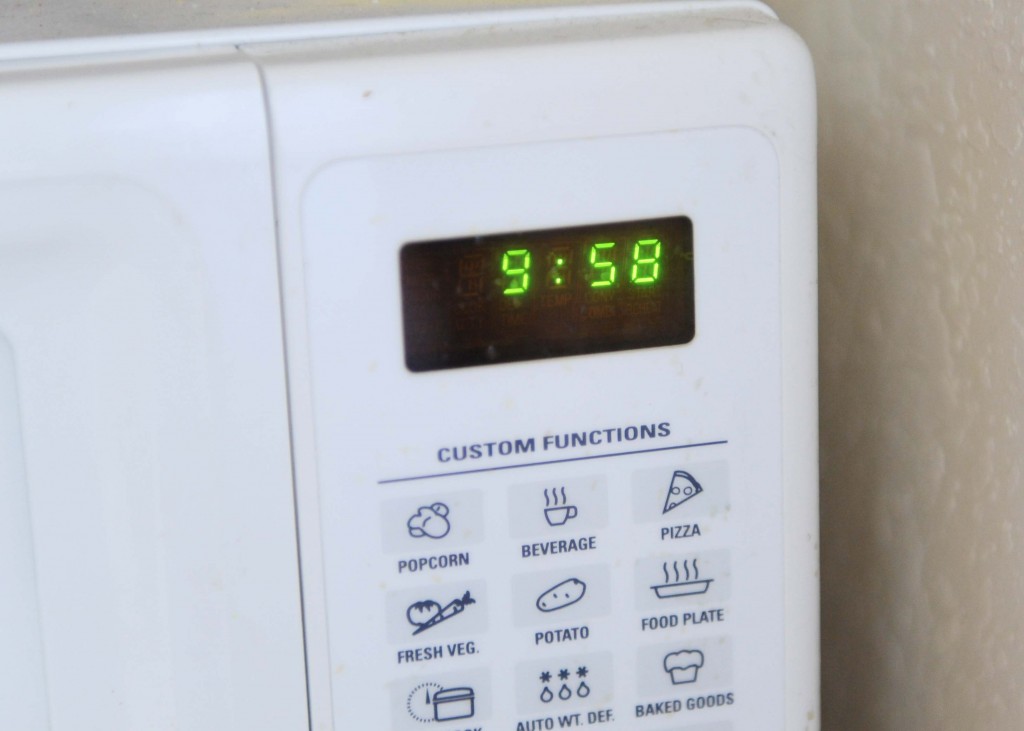 first thing i do after making the "to do" list, is get all my prep work done.  this includes grating cheese, chopping veggies, cutting up meat, etc.  i know some people that do all their prep work the night before cooking day.  it's definitely the most time consuming part of the day.  there's also ways to get around some prep work if you can afford it.  i've found that there are a lot of veggies (like onions, garlic, and mushrooms) that can be bought already chopped in the frozen vegetables section.  of course you can also buy cheese grated.  the veggies are worth it to me, but i shred my own cheese 🙂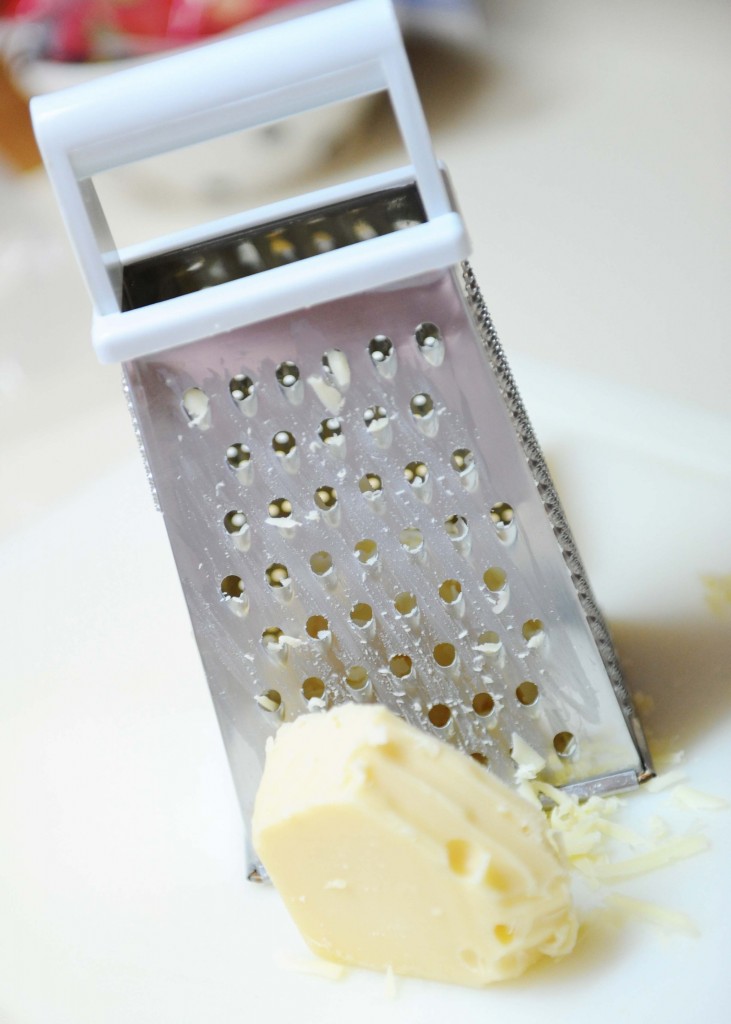 people who have an extra freezer can usually get away with placing their meals in ready to cook/warm containers.  for example, if you are making lasagna and know that on the day you'll eat it, you've got to put it in the oven, you could freeze it in a baking pan.  i only have the freezer on top of my fridge, so fitting 20-25 meals in there means i need to put them in freezer bags. as i fill the bags throughout the day, i lay them flat on top of each other in the freezer.   i buy 1 box of gallon size and 1 box of quart size bags every month.  i buy generic because i've never had a problem with them.  something i've learned: label you bags before you fill them!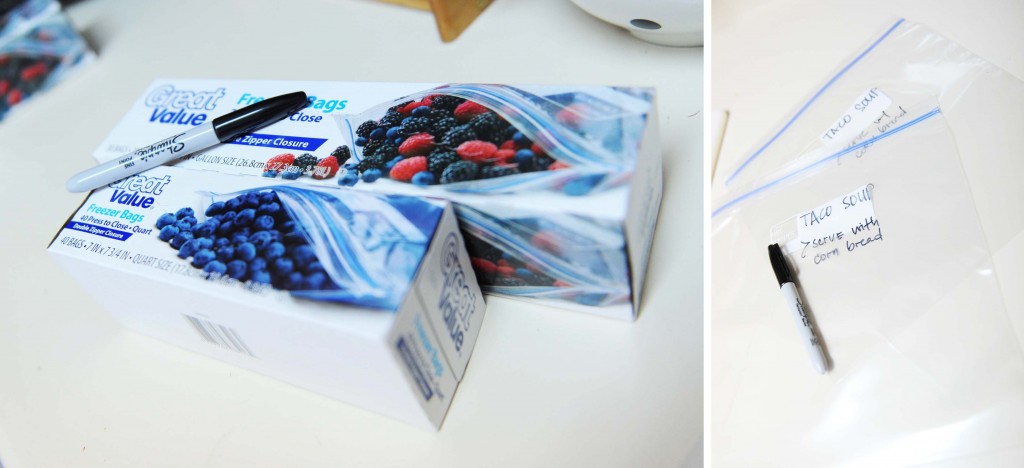 okay, all prep work and 4 meals later, the clock said it was about noon.  see?  already productive!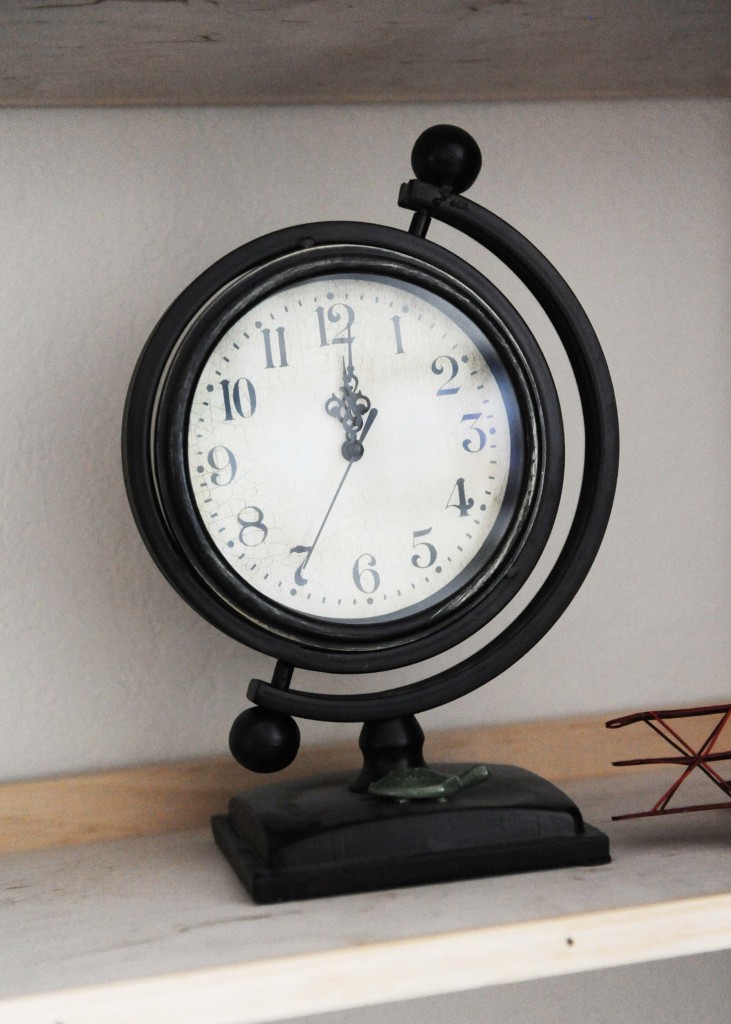 another tip i've learned – place your open freezer bag into another container when filling it to keep it from falling over.  this is especially helpful when you're doubling a recipe and filling two bags at a time.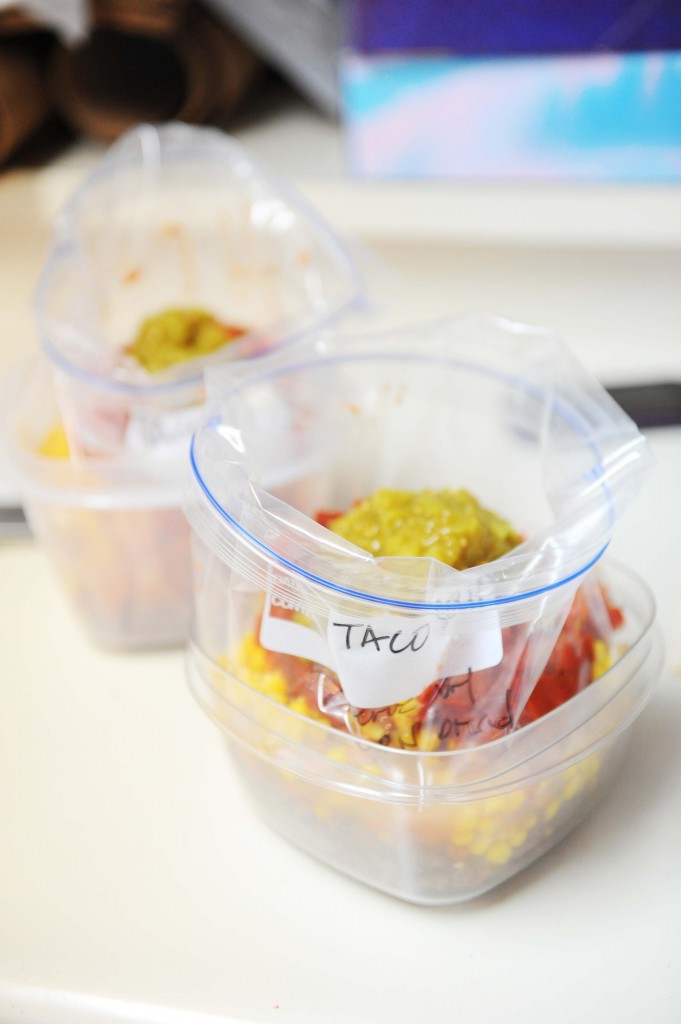 a few more hours in the kitchen and my stove looked like this – all burners going at the same time!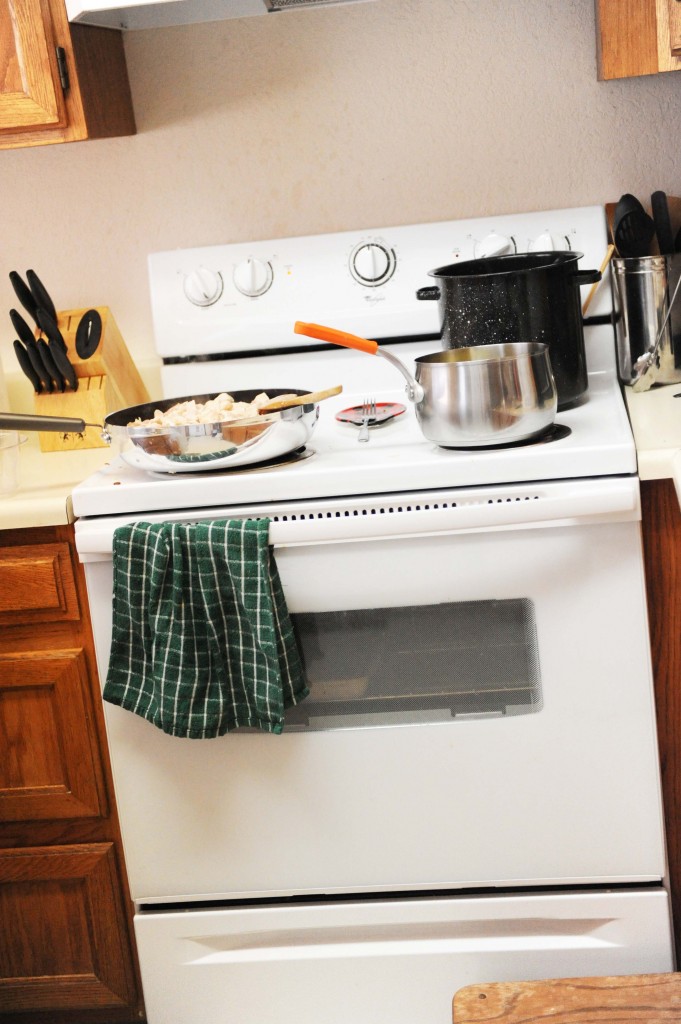 after about 6 1/2 hours, i was finally done!  i'm talking cooking and cleaning the kitchen!  that day i only made 20 meals, but i've never had to cook longer than 8 hours, even with close to 30 meals.  i know that sounds like a long time (and it is!) but knowing that i don't have to cook for the next 3 weeks is really nice!
i wanted to mention too, that this has been a total money saver for us.  even with buying ingredients for 25 meals, i've never spent more than $225!  that's without coupons of looking for sales, so i'm sure you could probably do it for less!  i think it has something to do with buying in bulk and also using that other half a can of chicken stock on another recipe instead of throwing it away.  i think it's also the Lord blessing me for being willing to serve my family in this way and trying to be a wise steward of our finances and time 🙂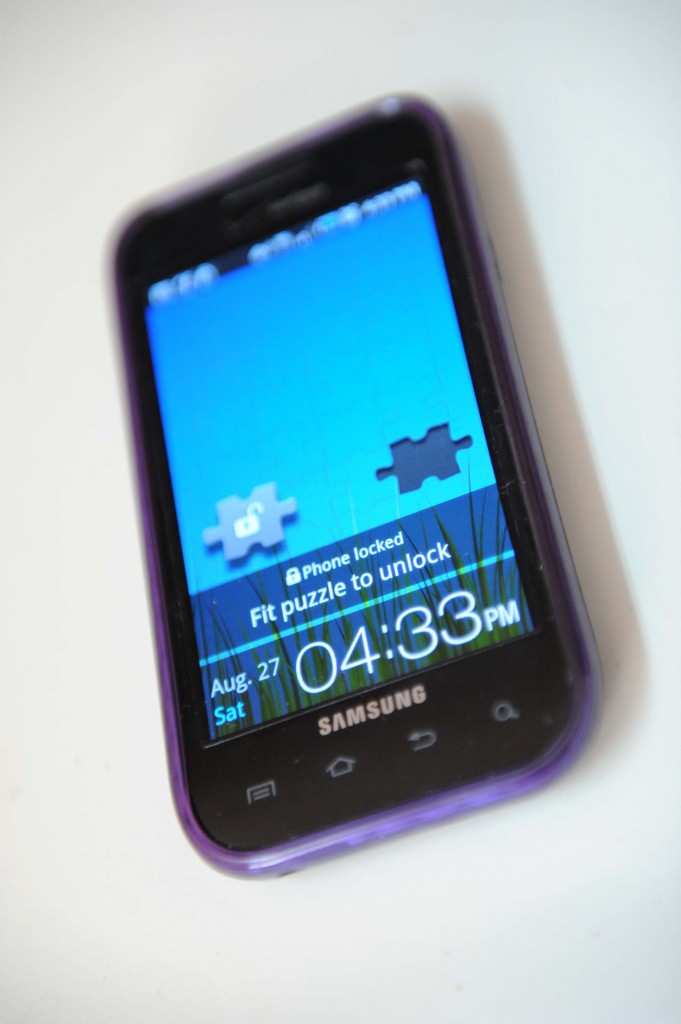 for anyone wondering how i can actually do this with just a standard size freezer, here you go!  i actually only use the bottom half for storing the meals (and yes, there are two containers of ice cream on the side 🙂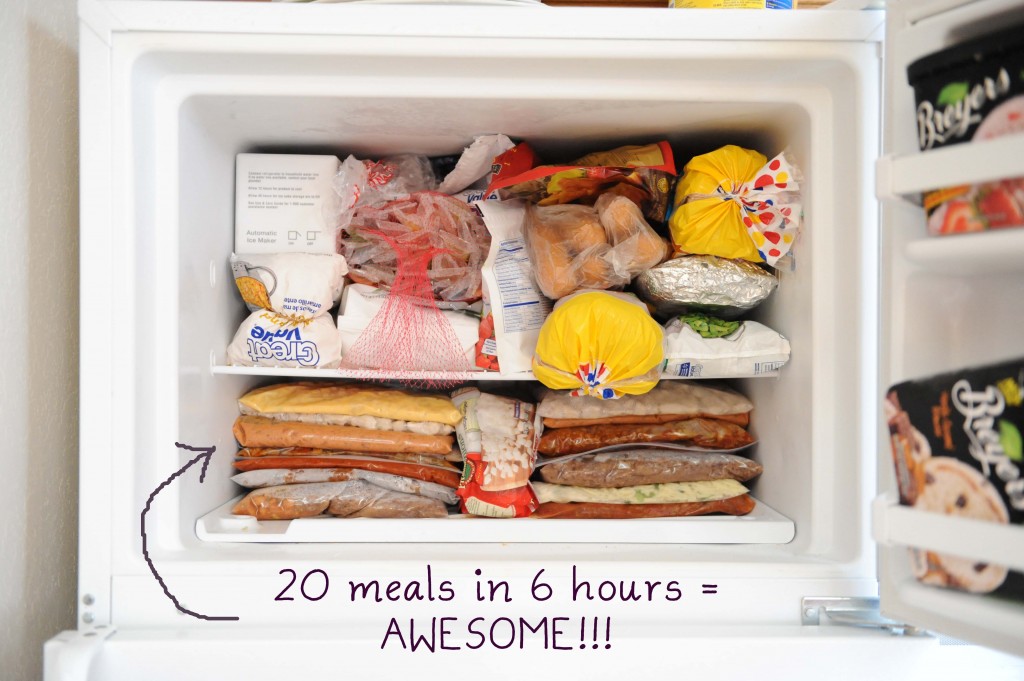 for some great freezer meal recipes, check out these sites:
until next time, happy cooking!