"For God so loved the world that he gave his one and only Son, that whoever believes in him shall not perish but have eternal life.  For God did not send his Son into the world to condemn the world, but to save the world through him." – John 3:16-17
i hope you know how much you're loved!  without limits or conditions or wavering, Jesus loves you.  you're the apple of His eye and he likes you – a lot!  i hope you know it 🙂
i wanted to share some pics from our weekend.  easter is an amazing holiday anyways, but i will say it's even better when you have little ones 🙂  there's hunting for eggs and special outfits, but even more, all the opportunities to teach them about the Lord and what his great love compelled him to do for us!
on saturday we went to the biggest most popular egg hunt ever.  no, i'm serious.  this was half of the crowd.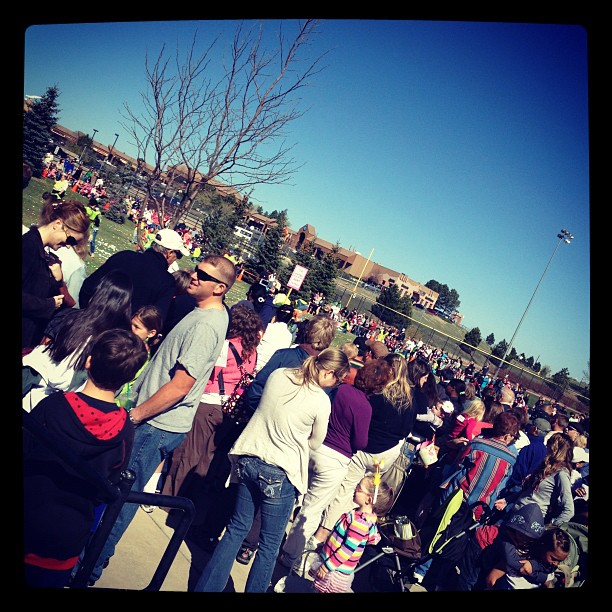 i couldn't take any pictures during the actual hunt because i was afraid the boys were going to get run over, but here are a few pics of us opening eggs afterwards 🙂
we got to go to easter service at our church on saturday night.  i have to say that i am so so thankful for our church – the people are real, they teach the Word, and they love people.  sometimes simple really is better 🙂
on sunday, we got to serve at our church's satellite campus in denver (more to come on that later!)  i thought i'd take a couple pics of the boys all fancy in their easter duds. they're pretty darn adorable if i do say so myself 🙂
after church we went home for our mandatory sunday afternoon nap, then off to my parents for dinner!  it's rare for us all (us, my parents, and my two sisters) to get together, so i'm thankful for the opportunities we have to sit down to a meal all together!
i hope your easter was great!  and if you ever doubt it, know that God loves you more than you can imagine!  He gave everything so you would know it!