hello sweet people!  happy valentines day!!  i know it's been a while, but i thought i'd pop in and share our valentines with you!  this was the first year that the boys could really "make" valentines, so we did and sent some love to some awesome people!  this was a good opportunity for us to share God's love (and festive candy!), and since we were learning John 3:16 for school, we tried to make cards that were really special!
so we did some handwriting (i love his super concentrated look, including the tongue 😛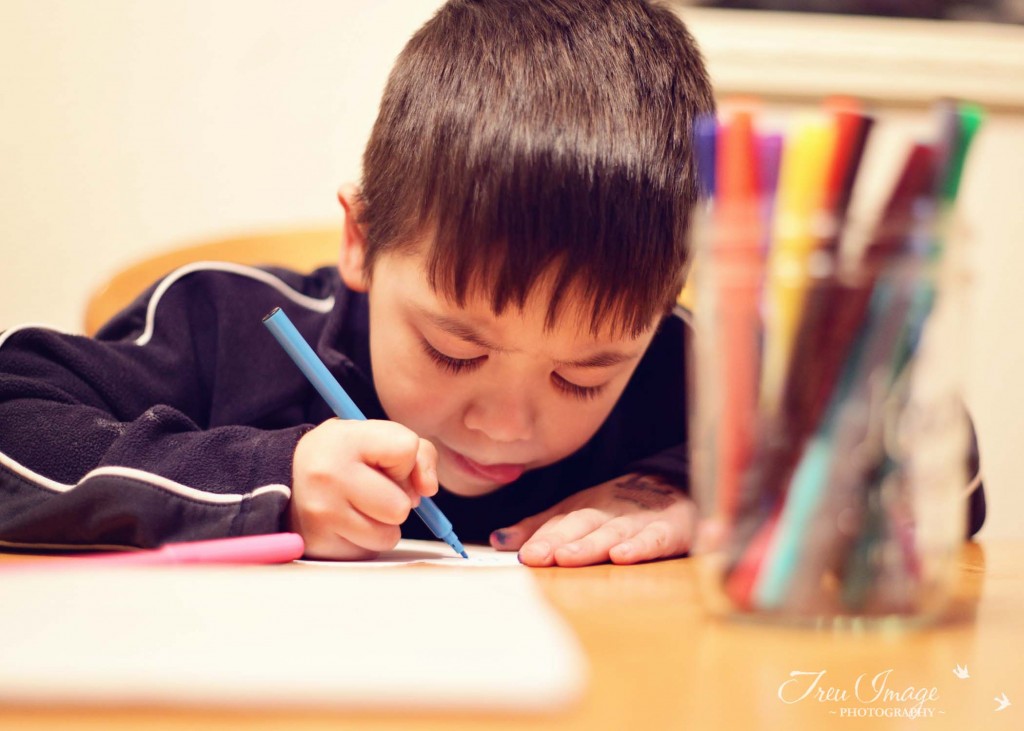 we drew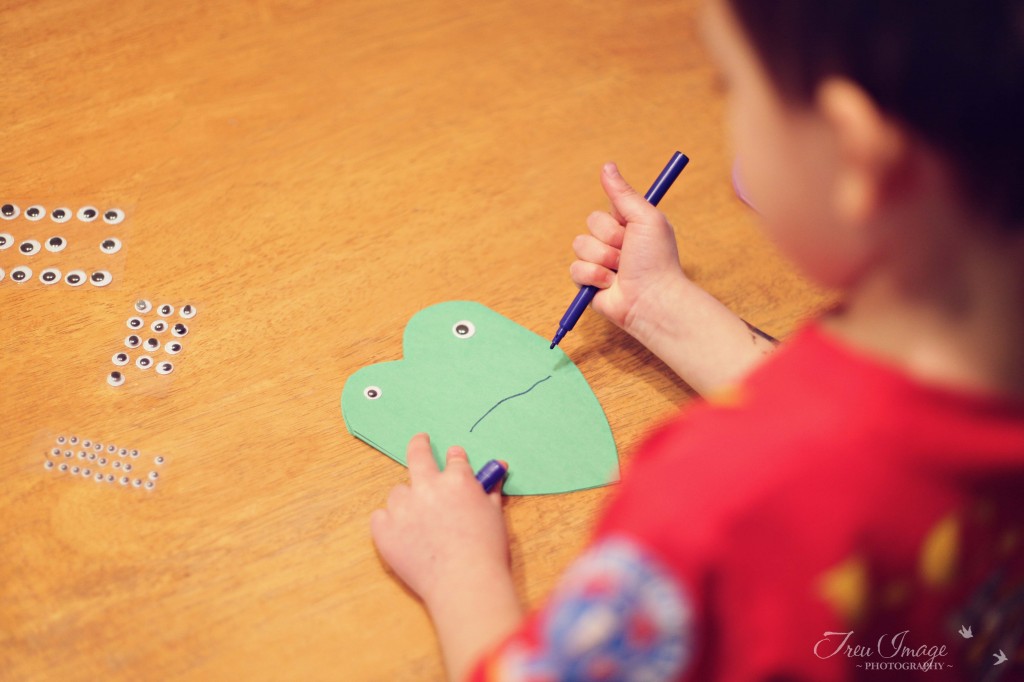 we stamped (with some help because i wasn't about to turn a three year old loose with an ink pad!)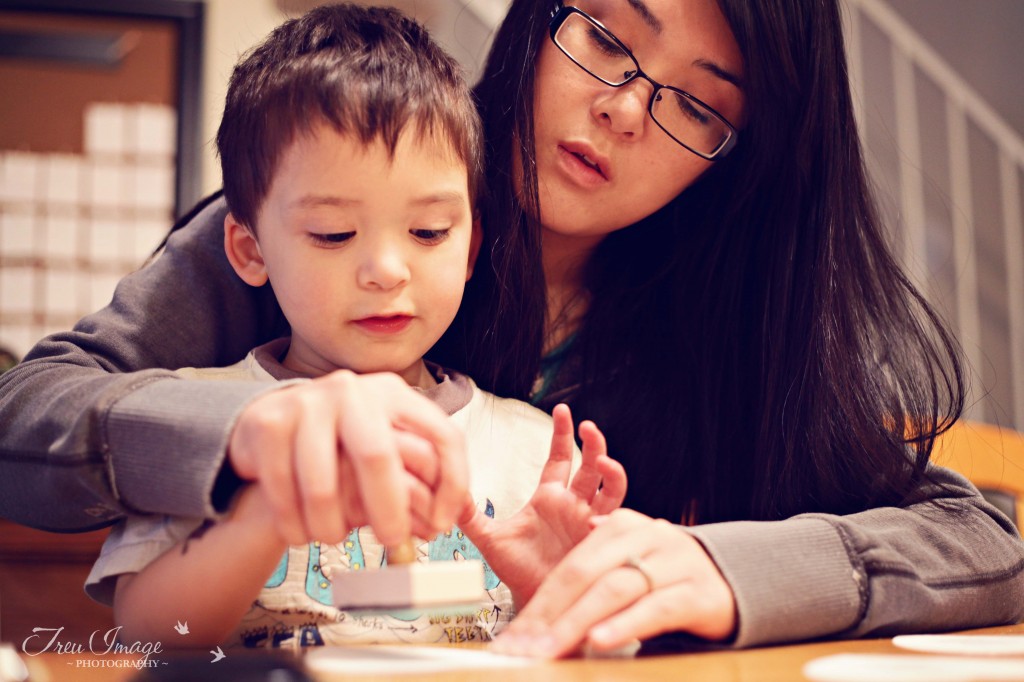 and created some more
then we put it all together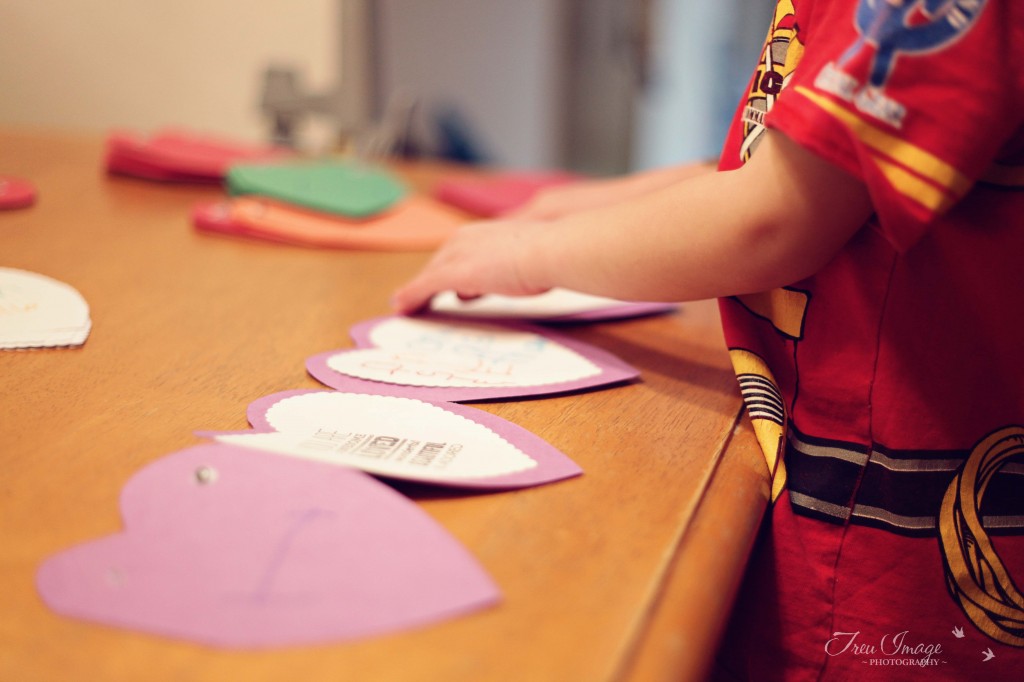 here are our accordion style cards opened up.  sweet right?  for anyone wondering, i got that awesome stamp from the ohhellofriend shop 🙂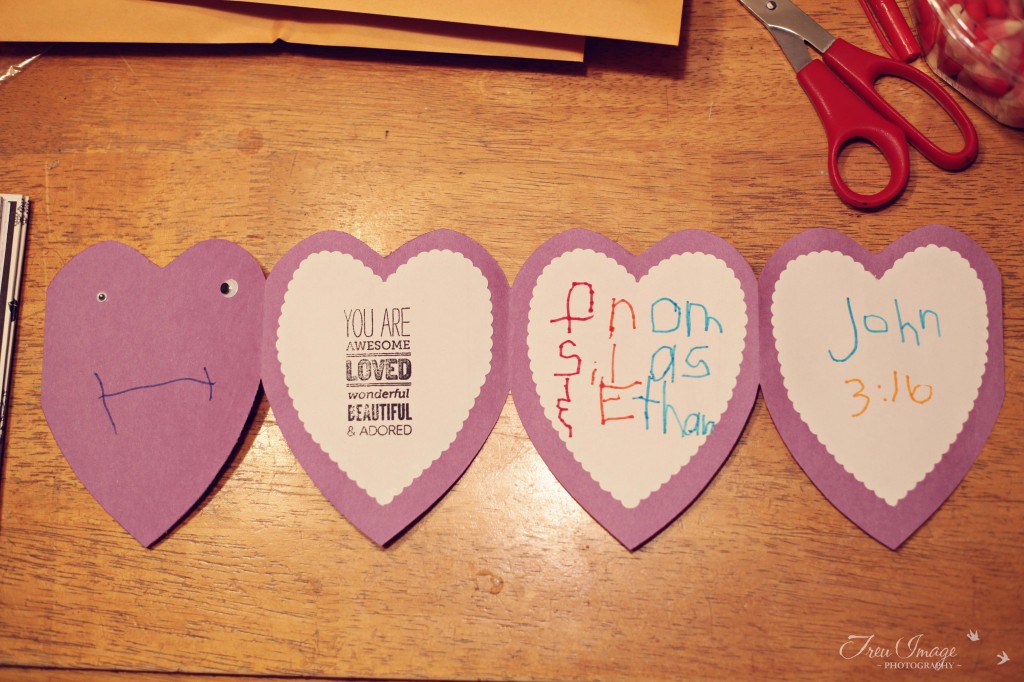 here are the different panels up close.
front (complete with googly eyes of course!)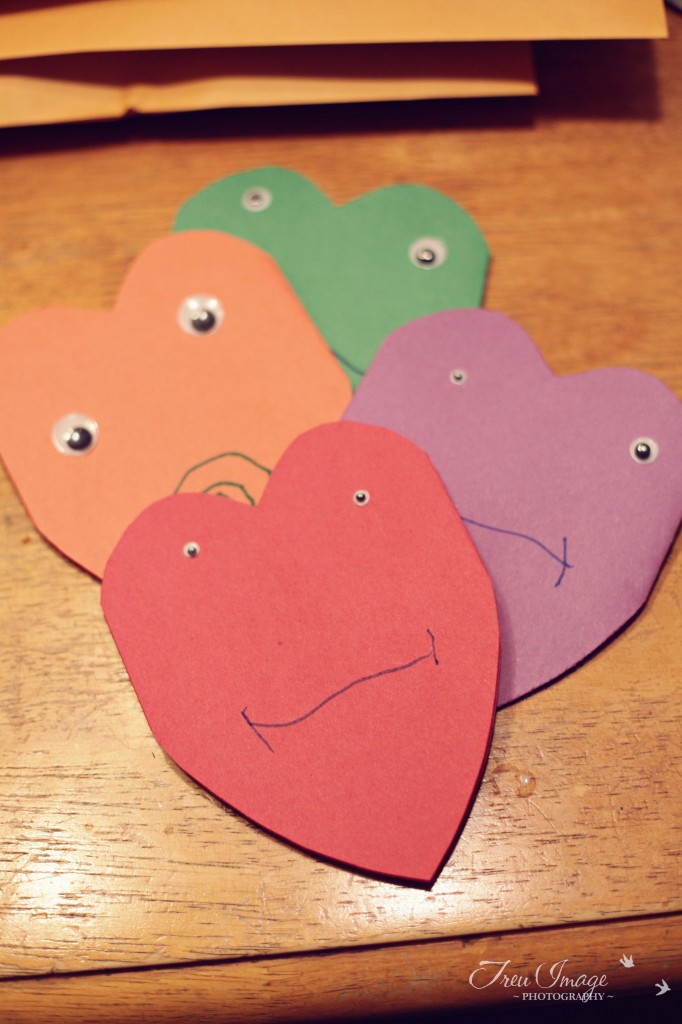 first inside heart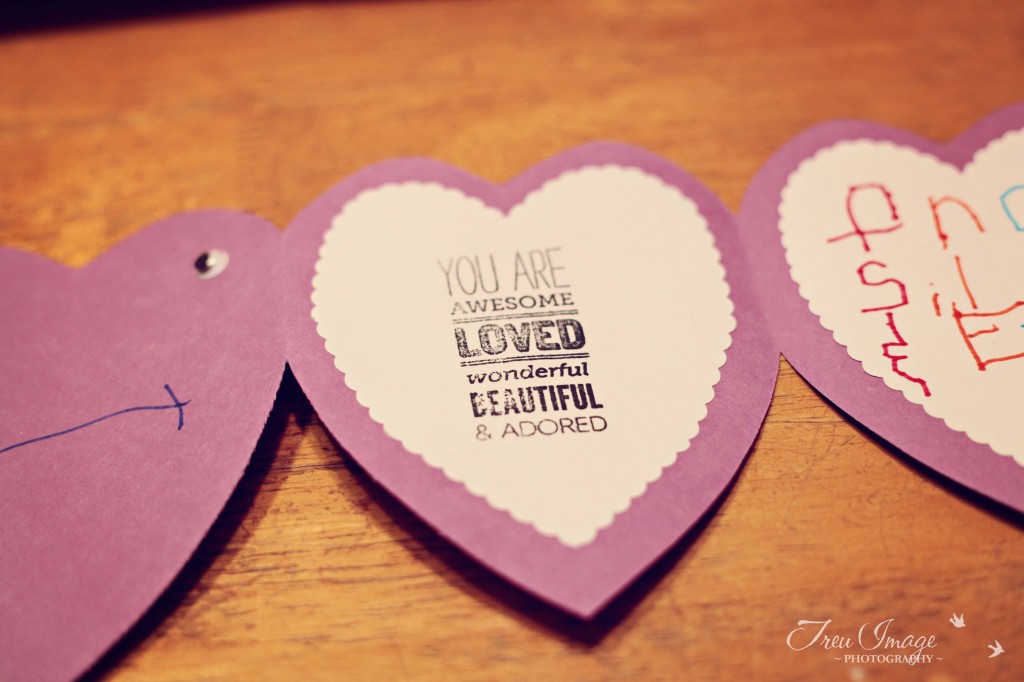 second heart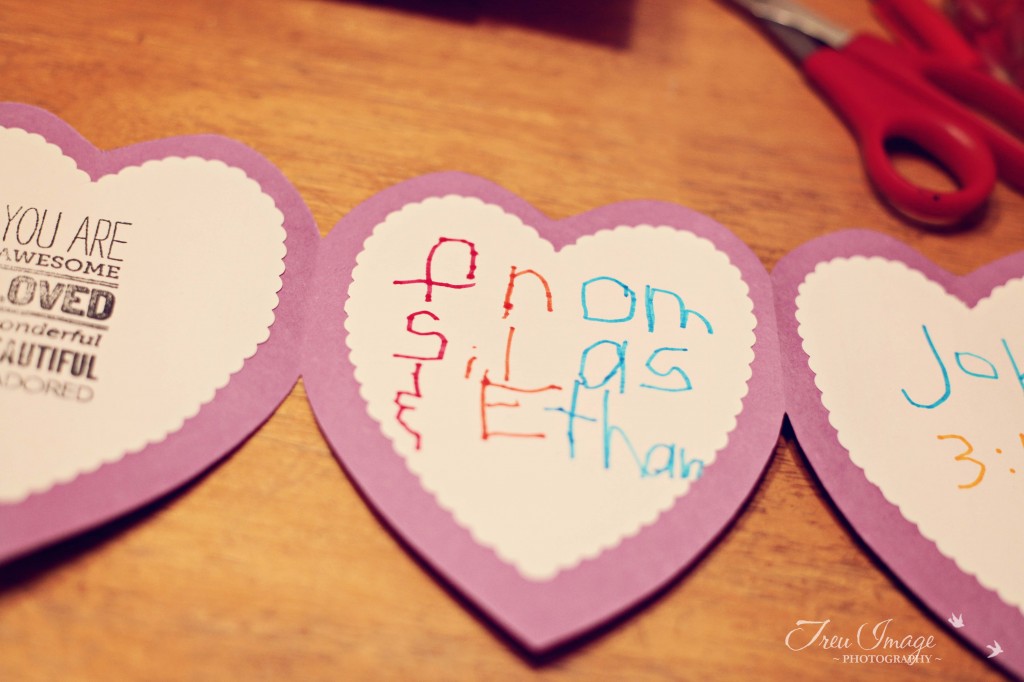 the last heart with john 3:16 which says, "For God so loved the world that He gave his one and only Son, that whosoever believes in Him will not perish but have everlasting life."  awesome!!!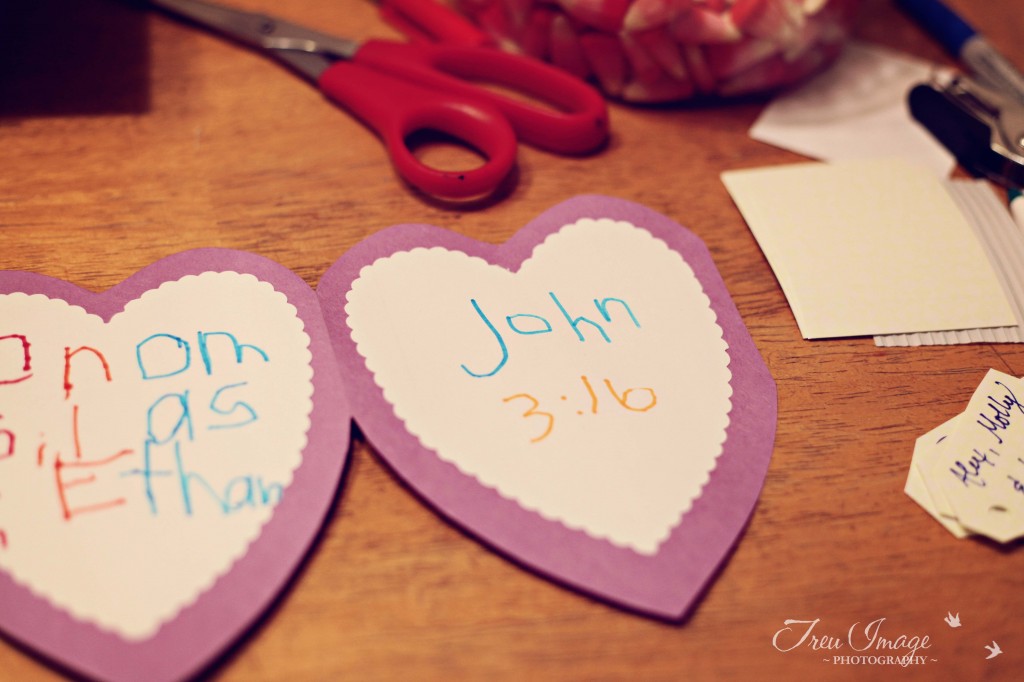 then we packaged them all up with some sweet treats and sent them off to spread the love!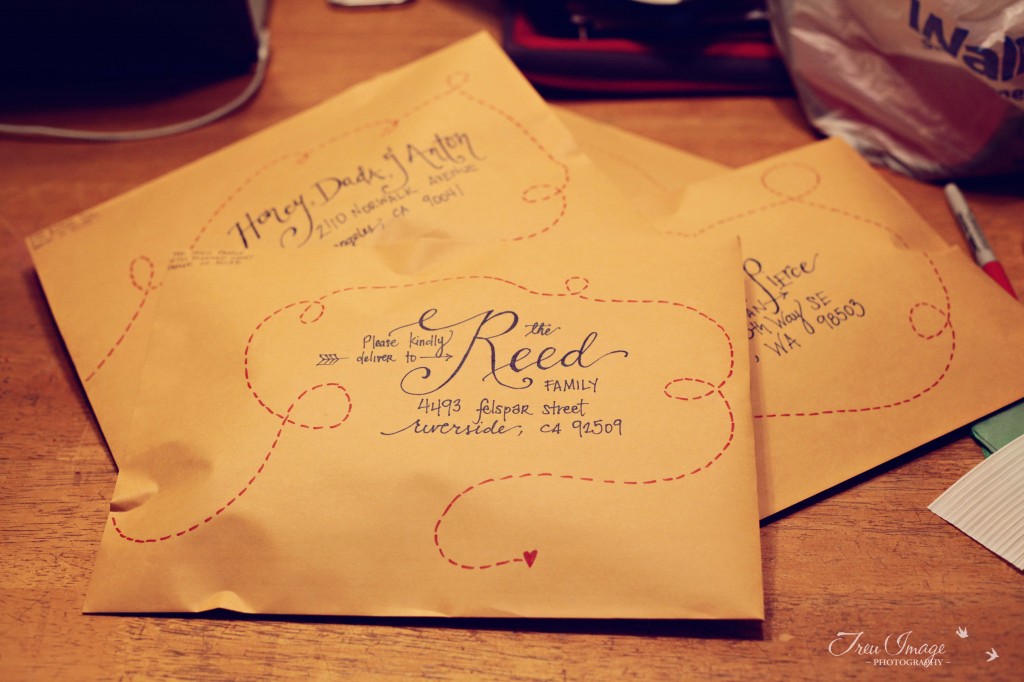 this was lots of fun; i really enjoy creating with the boys!  i hope you all have a great love day!  happy valentines!