~  day 30  ~
It's the last day of November – crazy!!!  I finished putting together our advent calendar tonight.  I feel like December is going to fly by!  Exciting by sad too 🙁
Well, thirty days of thankfulness has been really good 🙂  Just to slow down and think about all the ways we're blessed, to look and realize there's so much to be thankful for, it makes it hard to complain!
And today is no exception.  Today I am thankful for two amazing friends.
Victoria and I go way back – before kids, when Branden and I were super young and doing ministry in Texas.  I knew her before she was even married!  In fact, her wedding was one of the first I shot!!  Through the years, we've moved, started businesses, started families, and so much more.  I'm thankful that the miles don't keep us apart (even though she's still in the lone star state 🙂  It's good to have a real friend – more than a friend – to walk through life with 🙂
This is a picture of us together about three years ago.  We look awesome with our twinsies hair cut 🙂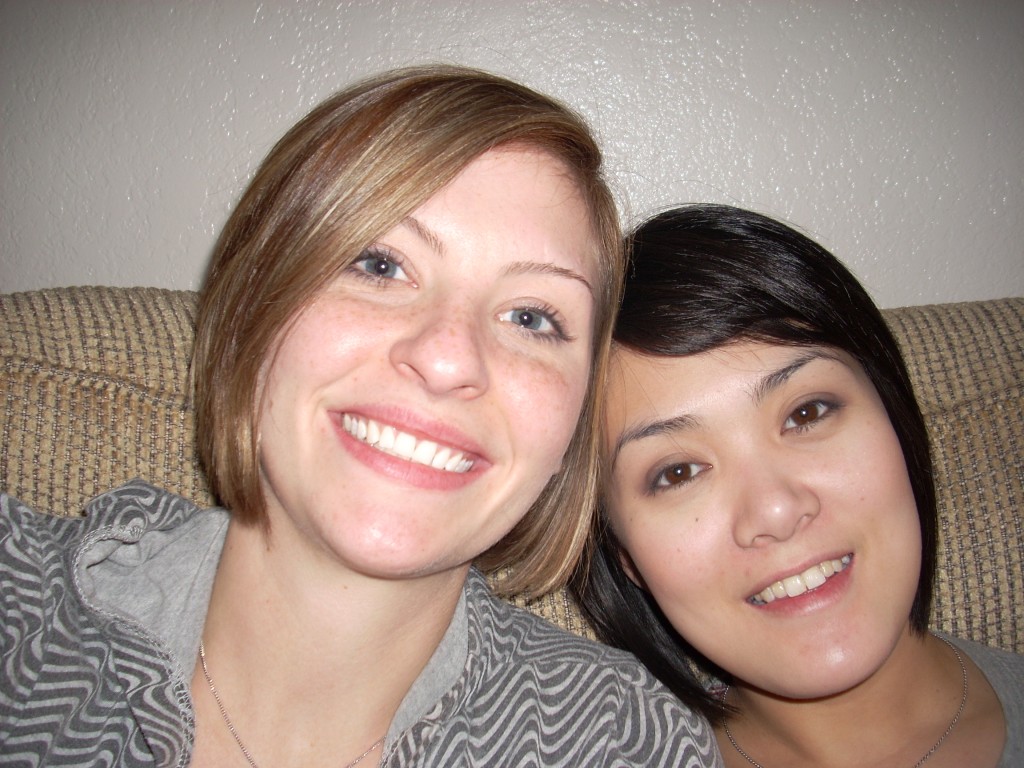 And Chrissy…what shall I say?  She's my sister in law but I feel like we're more like twins (except for the me being asian thing 🙂  We're so much alike!  We've been through a lot together.  I'm grateful for all of our inside jokes, for her constant encouragement, that our husbands are brothers so I get to see her at least once a year!  She makes Miles City, Montana seem not so far away!
This is us last November.  Phone pic so it's not great, but still a happy memory 🙂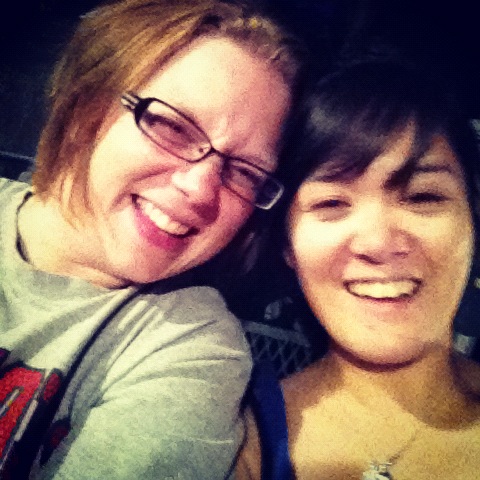 So on day thirty, I am thankful for these two gals, and all the life we've seen and will see together!  Real friends are a sweet gift from Jesus 🙂